5 Tips for Keeping Your Glasses in Good Condition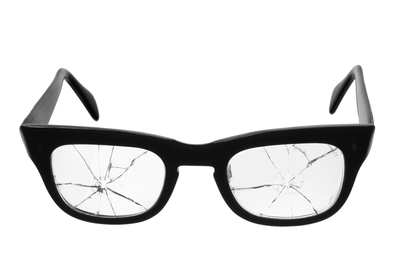 While shopping for glasses can and should be fun, if you're constantly replacing them because of loss or damage, you're wasting money. What to do? Develop good eyeglass care habits and learn a few basic repair and adjustment skills, and your eyes will be happier and your wallet fuller.
Here are five tips to keeping your glasses in good condition:
1. Buy More Than One Case
Eyeglass cases protect your glasses against all kinds of damage, including lens scratches incurred while your glasses bounce around in your purse. Unfortunately, since we wear our glasses in many different locations, its easy to leave an eyeglass case behind on a sink, in your desk drawer, or even in a different purse than what you're now carrying. If you buy several cases and keep them in the locations where you are most likely to take off your glasses (at home, at the office, in your favorite handbags and backpacks) you're less likely to leave your glasses unprotected.
2. Buy an Eyeglass Cord
Hate losing your glasses? Buy an eyeglass cord. This lets you wear your glasses so you don't lose them, and keeps them out of your pockets where they are more easily damaged.
3. Learn How to Adjust Your Glasses
Don't assume that there is something wrong with your glasses just because they aren't comfortable or don't seem to "fit right." Just about everyone needs to adjust their glasses: This video by one of Zenni's opticians can show you how to do it yourself.
4. Learn Basic Eyeglass Maintenance
If you can learn how to do your own repairs, you won't have to spend time and money on getting your glasses fixed. Buy a simple eyeglass tool kit for a few bucks online or at the drugstore.
5. Clean Your Glasses Carefully
Smeary lenses are the pits, but resist the urge to use a napkin or your hoodie sleeve to clean them. Fabrics and paper products can scratch the lenses, costing you money when you need to buy a new pair. Microfiber cloths are inexpensive and many come in small sizes that you can tuck into your glass case or wallet for easy use. Never use household cleaners or vinegar on your glasses: They can strip the lenses of protective coatings. A mild dish soap and water solution works just fine, though you can also buy eyeglass cleaning solution at pharmacies.
One More Thing
While it's important to take care of your glasses, it's also to pay attention to indications that you may need a new pair. If you find yourself leaning forward to read your computer screen, or holding books or objects closer to or further away from your face than normal, it may be time for an eye exam. Be observant of symptoms of eye strain: Headaches, dry eyes, eye redness, and back/neck pain can all be signs that you may need a new prescription.