Back To School Style Trends 2013 for Older Girls and Guys
Nerdy + Funky = Back to School Cool
Have You Got Your Zennis Yet?
 What's Trending:
Printed skinny pants — especially at geeky "flood pant" length above the ankles
A touch of fur — or go all out with a fur coat, but keep it fresh and funky
Plaid and stripes — worn separately or maybe even together
Pretty floral print dresses for special occasions
White, men's style undershirts worn as shirts — can be layered under a plaid shirt too
Layers! — They're big this fall, so have some fun dreaming up new outfit combos from your back to school separates
Peplum waists on dresses — you know, the kind that are tight at the smallest part of the waist then have a circle of pleated material around them
Geeky high necks — turtlenecks and button-up shirts as well as scarves around the neck too
Turquoise, teal, pink, orange, white, purple, tan, rust, emerald green and butterscotch yellow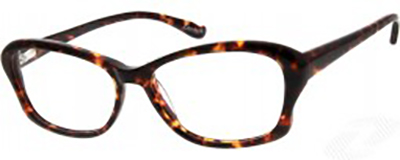 Get these awesome frames from Zenni (625325) for only $29.95!
Girls' Eyeglasses Trends for Back to School 2013
Geek Chic lives on and absolutely brings all of this season's other trends together to form a funky, fashionable Fall 2013 style. Tortoiseshell or black geeky glasses are hot, but so are blue tortoiseshell, purple-flecked, butterscotch-colored and frames that are partly transparent. And Zenni has the trendy for less spendy right here from $6.95 – $29.95:
Back to School Fashion 2013: Guys
Style up with some new frames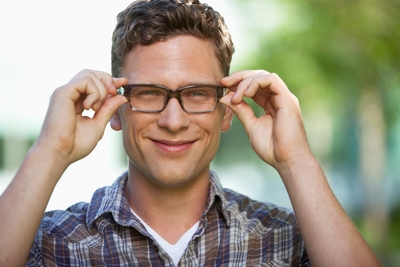 What's Trending:
Skinny pants and shorts — neutrals and colors
Cuffed or rolled up pants
Layered tops — like two shirts with a blazer or jacket over top or a button-up shirt left open over two layered t-shirts
Shirts buttoned up to the neck
Slimmer-fit blazers and sporty jackets like the two-toned baseball style
All-over graphic prints like checks, stars or dots
Stripes — especially black and white
Tan, red, butterscotch yellow, emerald green, blue, black, brown, rust and white
Neutral-toned, suede footwear — like low-cut boots or high-cut shoes

Get these Zenni Men's frames for only $27.95!
Trendy Back to School Glasses for Guys:
According to Jonathan Bell at GuyStyleGuide.com, "the biggest shift in eyewear over the past two or three years is the renaissance of plastic frames." This is true for Fall 2013 fashion for men (as well as women) and Bell goes on to say that overall, today's plastic frames are larger but "less cumbersome" fit-wise than they once were. Zenni has oodles of comfortable, trendy, stylish plastic frames at awesome prices from just $6.95 that will be bound to leave you plenty left in your budget for your other back to school necessities.