Celebrities Rock Their Glasses At The Academy Awards
Steve Mc Queen, the director of Best Picture winner 12 Years a Slave, stuck with the same pair of black horn-rim glasses he wore at the Golden Globes. This frame, similar to Zenni's frame 236021, is notable for its round shape and thick bridge over the nose.
Jonah Hill of The Wolf of Wall Street lost Best Supporting Actor to Jared Leto of Dallas Buyers Club, but the round tortoiseshell glasses worn by his character in the movie are a retro '80s winner. Check out Zenni's similar frame 286325.
Bruce Dern, with his actress daughter, Laura, looks to be wearing rimless photochromic glasses, since the tint on his glasses disappeared when he was in the Dolby Theatre. Check out Zenni's similar frame 420612.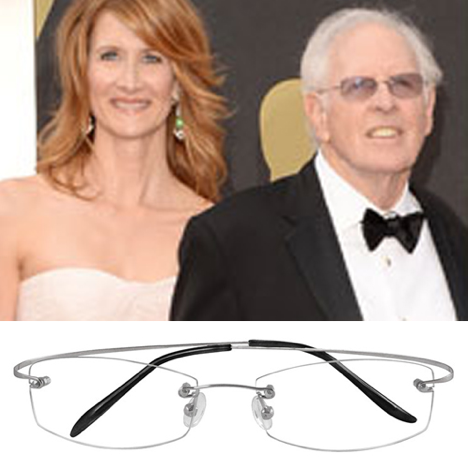 Dern's co-star June Squibb, who played his wife, is elegant in her understated gold full-rim glasses, similar to Zenni's frame 529111.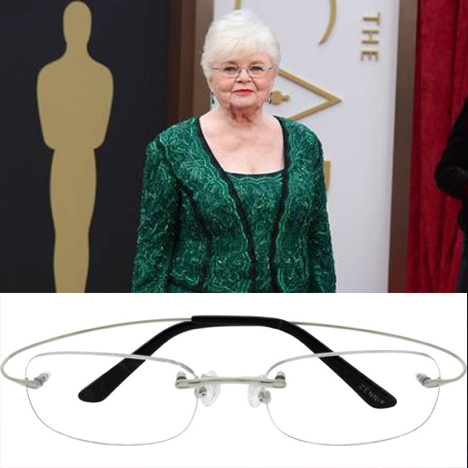 Julius Tennon, the actor husband of two-time Academy Award nominee Viola Davis, appears with his wife on the award show's red carpet in an awesome pair of full-rim sunglasses, similar to Zenni's frame 224921.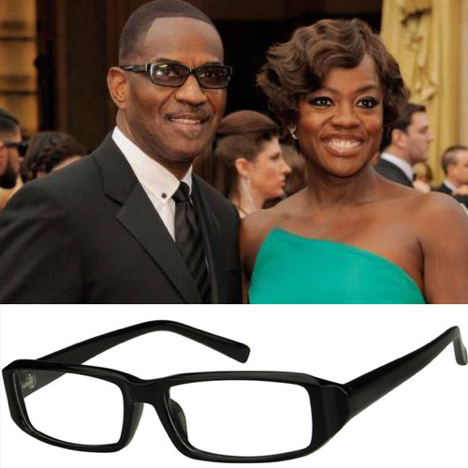 Jim Carrey performed an eyeglasses-based comedy bit that demonstrated how important it is to have a good pair of reading glasses. He came out specs-less to introduce the nominees for Best Animated Film, but "misread" his cue card, saying that the "special kind of magic" that allows one to see genies, ogres, and penguins was provided by "LSD," until he put on this cool pair of black horn-rims, which enabled him to see that it actually said "animation". Check out Zenni's similar frame 366621.