Add a Festive Twist to Your Look with Christmas Eyeglasses
With the holiday season around the corner, it's time to embrace the festive spirit and let your fashion choices reflect the joy and excitement that Christmas brings. As an eye care provider, we're here to guide you through the process of choosing the perfect pair of Christmas eyeglasses that will not only improve your vision but also add a unique touch to your holiday attire.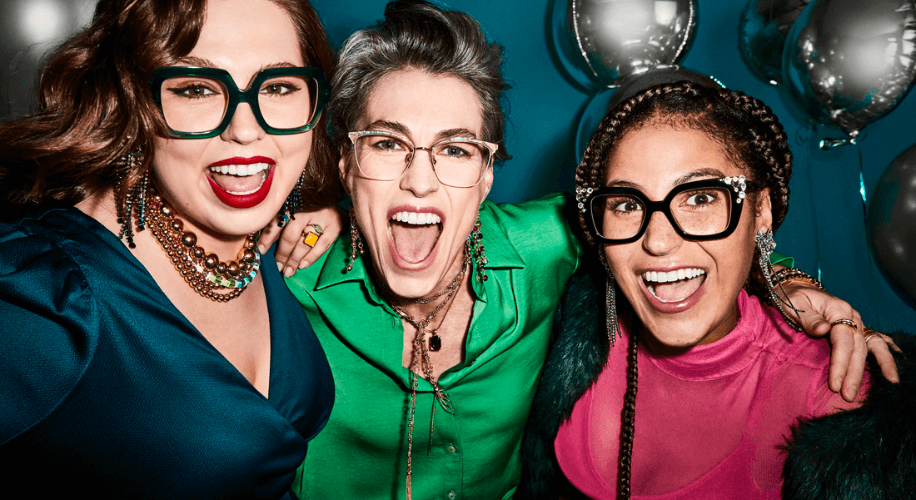 Why Choose Christmas Eyeglasses
Christmas eyeglasses are a fun and creative way to show off your holiday spirit. They come in various styles and designs, and can feature holiday-themed elements such as snowflakes, Christmas trees, or Santa Claus himself. This eyewear can be a delightful addition to your holiday wardrobe – providing a conversation starter at holiday gatherings or simply serving as a way to brighten up your daily attire during the festive season.
Express Your Personality: These glasses allow you to showcase your personal style and love for the Christmas season. Whether you prefer something subtle like a pair of frames in festive colors or want to go all out with eyewear featuring Christmas motifs, there is something for everyone.
Functional and Fashionable: Besides being fun and stylish, Christmas eyeglasses are functional. If you're someone who requires prescription eyewear, these glasses can be fitted with the correct lenses to improve your vision while adding a festive element to your look.
Great for Virtual Celebrations: With many holiday gatherings taking place online, Christmas eyeglasses can add a fun, festive touch to your virtual celebrations. They can be a great way to bring the holiday spirit to your video calls with loved ones.
Selecting the Perfect Pair
As with any pair of eyewear, the key to choosing the right Christmas eyeglasses lies in understanding your face shape, personal style, and vision needs. Here at Zenni Optical, we offer a wide range of affordable and high-quality eyewear, ensuring that you find a pair that suits you perfectly.
Understand Your Face Shape: Eyeglasses should compliment your face shape. For instance, round or oval glasses might suit those with square or rectangular faces, while square or rectangular frames could be a good fit for those with round faces.
Choose Your Style: These eyeglasses come in various styles – from round glasses for men featuring Christmas motifs to cat-eye frames for women in festive colors. Choose a style that resonates with your fashion sense and personality.
Consider Your Vision Needs: If you require prescription glasses, ensure that your Christmas eyeglasses are fitted with the appropriate lenses.
Caring for Your Christmas Eyeglasses
Just like regular eyeglasses, Christmas eyeglasses need proper care to maintain their quality and extend their lifespan. Here are a few simple yet effective tips:
Cleaning: Use a microfiber cloth and a suitable cleaning solution to clean your glasses. Avoid using rough materials as they can scratch the lenses.
Storage: When not in use, store your eyeglasses in a hard case to protect them from damage.
Handling: Always hold your glasses by the bridge, not the arms, to keep them from becoming misaligned.
Embrace the holiday season wholeheartedly this year by adding Christmas eyeglasses to your festive attire. They're a fun, stylish, and practical way to ring in the festivities and express your holiday spirit. Start your journey with Zenni Optical today and find the perfect pair that matches your style and vision needs. Happy Holidays!