The Classic Elegance of Square Sunglasses
Square sunglasses have always had a certain timeless appeal. These fashion staples embody a blend of vintage charm and modern sophistication, making them a versatile accessory for every style and face shape. Let's delve into the enduring appeal of square sunglasses, how to choose the right pair, and the variety Zenni Optical offers.
The Enduring Appeal of Square Sunglasses
There's something undeniably elegant about square sunglasses. Their geometric design exudes a sense of balance and symmetry that is universally flattering. Whether you prefer the oversized square sunglasses that hark back to the Hollywood glamor of the 60s or the sleek, minimalistic square frame sunglasses that speak to contemporary fashion, these glasses are a testament to enduring style.
But it's not just about aesthetics. Square sunglasses provide ample coverage, protecting your eyes from harmful UV rays. This makes them not only a fashionable choice but also a practical one.
Finding the Perfect Pair
Choosing the perfect pair of sunglasses goes beyond selecting a design you like. It's important to consider the following factors:
Face shape: Square glasses can add balance to round and oval faces. However, thanks to their classic design, they can complement a variety of face shapes.
Size: Make sure the size of your sunglasses is proportional to your face. Oversized square sunglasses make a bold statement but might not suit everyone.
UV protection: Always check that your sunglasses provide 100% UV protection to safeguard your eyes.
Prescription: If you wear prescription glasses, you can opt for prescription square sunglasses to ensure clear vision and comfort.
Remember, the right pair of sunglasses can elevate your look while providing essential eye protection.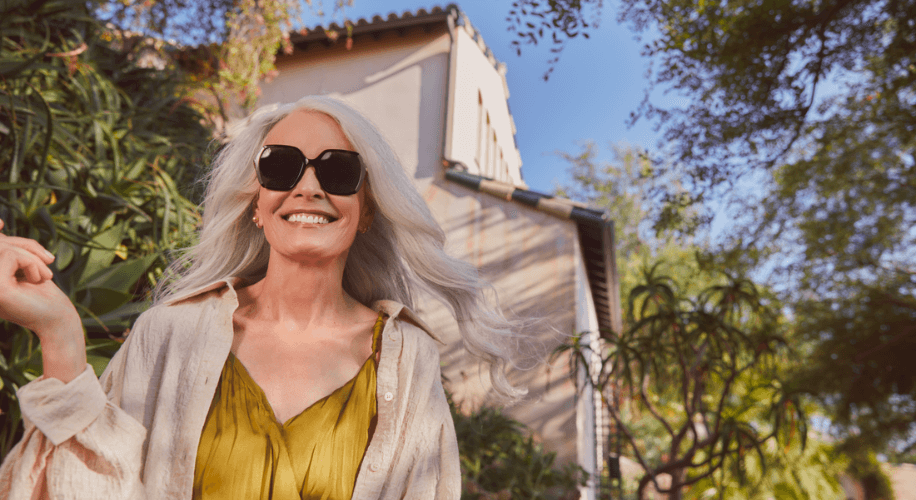 Explore the Range at Zenni Optical
At Zenni Optical, we cater to diverse style preferences and needs, offering a comprehensive range of square sunglasses. From polarized square sunglasses for women that reduce glare to men's square sunglasses in various colors and designs, you're sure to find your perfect pair in our collection.
For those seeking a retro vibe, our black and gold sunglasses series offers a nod to the past while keeping your look firmly rooted in the present. And if you're on a budget, rest assured we have cheap sunglasses that don't compromise on quality or style.
With Zenni Optical, the perfect pair of square sunglasses is just a click away!