Frame Friday: Fan Favorites
Recently, our Facebook fans duked it out in a frame fight. Here is the winner… along with the runners-up. While several of these styles are very different from others, they are also frames that will definitely get you noticed.

Affectionately dubbed "Dottie" by our Facebook fans, this pair of red polka dot frames is just too cute for words. While I wouldn't recommend pairing them with a polka dotted outfit (that's just too many dots to connect) these could definitely liven up an outfit made up of solid colors. Red not your color? No worries, these frames are available in four different colors, making it easy to find the pair that best suits your wardrobe.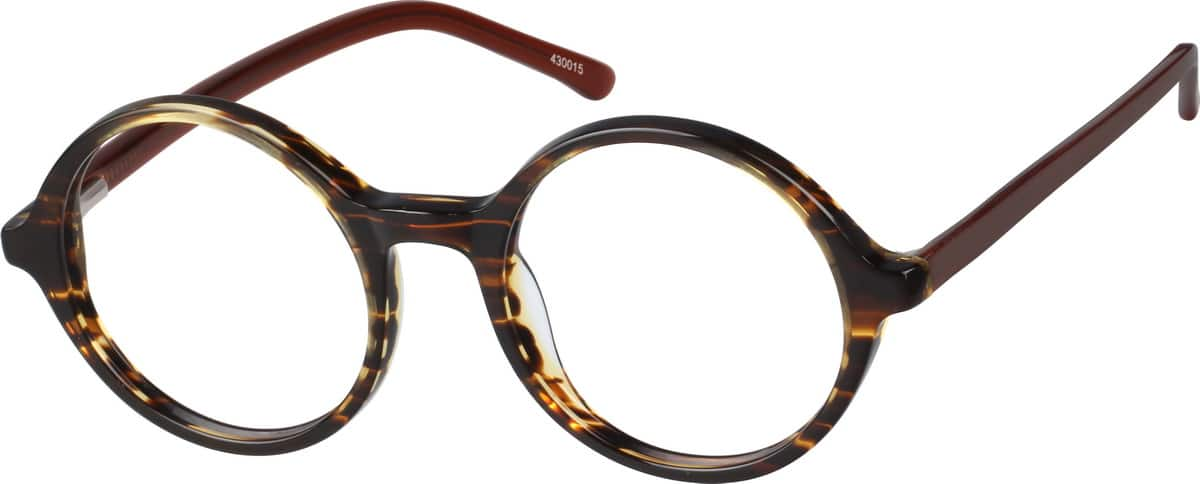 These frames stand out because of their circular shape: Not every face shape can wear something like these, but if you are looking to soften a long, angular face, give this pair a try.
Cat's eye glasses are always in style, particularly when paired with pumps and a pencil skirt. This sleek pair is downright bewitching, though, with full coverage of the entire eye area. Try them as sunglasses!

Here's a narrower set of cat's eyes with a twist: Sparkle dust in each corner. These make great special occasion glasses, of course, but I'd recommend wearing them whenever you just are feeling special. Like this coming Tuesday, for instance.  Bonus: With the curved frame and sparkly stuff, you won't have to wear much eye makeup with this pair.
These pink frames with metal temples offer a subtle, professional look, particularly for folks who don't like brightly colored or patterned frames, but want something a bit more exciting than just metal.

These rectangular, full-rim glasses can give your eyes a lot of coverage (try them as sunglasses) but also have a decidedly feminine twist: A little bow on each temple! This is a classic look that can take you from the office to the beach and back again, so it may make sense to pick up a couple of these plastic frames to keep around your home and office.