"Frame Friday" Roundup: It's Valentine's Day
Can you even remember the last time we had a Valentine's Day on a Friday? What luck! Good if you're into weekend-long celebrations of love, less so if you balk at the idea of planning for three days. If you're on the hook for something that looks good last minute, Zenni has you covered with these Valentine's Day special glasses.
The never-ending debate about a "Hallmark greeting card holiday" gets tired, and the issue comes down to one thing anyway; do you want to use a day set aside for people to express romantic affection to their partners/ spouses/ significant others for that purpose or not? If you do, a pair of glasses might be the perfect way to start.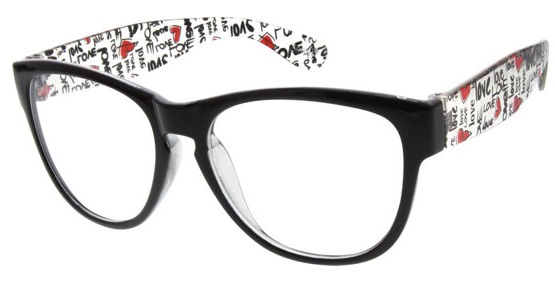 There are two paths to take when planning a Valentine's Day thing. One is to make an event of it, dressing in the right style and taking your partner to dinner at a fancy restaurant. The other is to keep it low-key and casual, perhaps cooking a meal at home or just going on a walk (down memory lane) to keep things personal and unassuming.
Regardless of which tact you take, what you wear will be important. It's a sign of how seriously you take the date and of how you want to present yourself, from your glasses down to your shoes. 
An interesting thing to consider is that while everything you wear matters, it doesn't all have to explicitly match the tone of the evening, and certainly doesn't have to be "Valentines-y." These tortoise shell glasses are a perfect example. The frame shape is a bit quirky, but that could be quirky romantic, quirky formal, or quirky trustworthy best friend and amante.

Giving glasses as a gift may be slightly more complicated. It requires thoughtfulness and a good understanding of the recipient. But get it right and you earn all the brownie points in the world.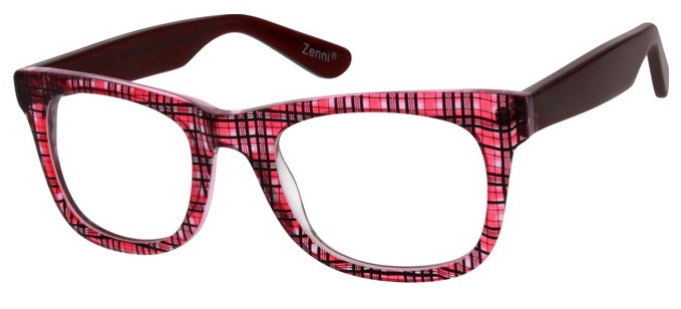 They may just be glasses, but Valentine's Day is also just a holiday. Given the right attention, both can be awesome.