Getting Framed: What Do Opticians Do?
Ophthalmologists, optometrists, opticians. . .that's a lot of prefixes beginning with O-P, but what do they all do?

While ophthalmologists and optometrists ("eye doctors") treat eye conditions and can prescribe eyeglasses and contact lenses, opticians specialize in helping people select the right eyewear for themselves. Also known as "dispensing opticians," they may also grind eyeglass lenses and fit them into frames, perform repairs or educate customers on the correct ways to use and care for their glasses and contacts.  Many opticians work in the offices of eye doctors, as well as eyewear shops. Opticians eventually become experts in taking facial measurements and pairing eyeglass frames with facial shapes and can perform maintenance on eyeglasses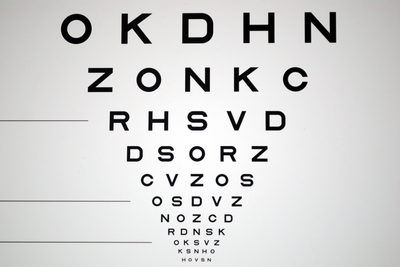 Scope of Practice for Opticians
Unlike eye doctors, opticians don't diagnose or treat eye conditions. Instead, opticians focus on making sure that people get the right eyeglasses. They'll assist customers in selecting frames and making sure that their eyeglasses are comfortable and flattering. While opticians can't perform eye exams, they are often responsible for reviewing eyeglass prescriptions written by an optometrist or ophthalmologist and writing up this information for the technicians who grind lenses.
(In some workplaces, the optician may actually grind the lenses themselves.)
Since opticians work closely with customers in deciding on eyeglass frames, the job requires significant customer service skills.
(After all, not all frames/lenses work for all people, and an optician often needs to diplomatically steer a customer away from one frame style to one that is more suitable.)
A good optician is also able to help customers select frames suitable to the customer's lifestyle and can recommend appropriate lens coatings as well. Customers who are very concerned about their appearance may really appreciate the opportunity to work with an optician who can select a frame that actually enhances the customer's appearance.
Opticians also repair glasses and teach customers how to care for their eyewear. Depending on the type of businesses in which he or she works, an optician may also be responsible for various business tasks, such keeping track of inventory or maintaining customer records.



Interested in dipping your toes into the world of healthcare? You don't need to go to college to become an optician and it can be a great way to get experience working with eye doctors and patients.

Becoming an Optician
Your first step is to learn the law in your state: As of 2012, about half the states in the U.S. require opticians to earn professional licensure before they can work. Licensure requirements vary, but may require you to complete classroom education or an apprenticeship program before you can sit for a licensing exam. In states where you aren't required to hold licensure, employers may still want you to hold professional certification from the  American Board of Opticianry before hiring you for anything but an entry-level position. Some employers may also want you to have previous retail, customer service or healthcare employment experience.
If you do get hired in an entry-level job,  you'll likely be provided with extensive on-the job training which you can eventually parlay into . Another option is to pursue formal education from a vocational school or community college. In many states, you can complete a registered apprenticeship that lets you earn money while learning the trade. Counselors at schools or Workforce Development offices can help you decide which of the many options suits you best. After working for awhile in the profession, you may be able to earn advanced certification and even move into management positions in eyewear shops or medical offices.