Gleeful Glasses: Eyewear Picks From The Cast Of Glee
Eyewear is a big part of Glee fashion. Whether it's geek chic or stylish sunglasses, characters on this hit TV show are often walking bilboards for trendy eyewear looks. Off screen, many Glee actors also create fan frenzies with their choices in eyeglasses. Long gone are the days of glasses being frowned upon — now, of course, eyewear is a must have fashion accessory and the gang of Glee happily proves this both on and off TV.  Here's a glimpse of some of our favorite Glee eyewear moments: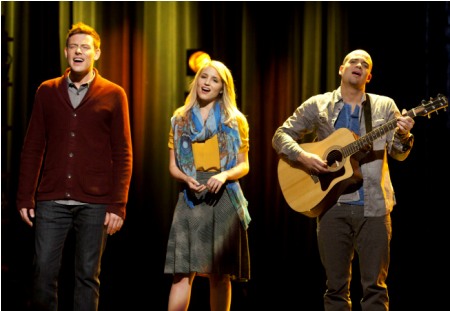 Featured Actors
We love the way eyeglasses can enhance each person's most flattering facial features and this is true for actors as well as all of us. In Lea Michele's (Rachel Berry's) case, her dark-framed, nerd glasses really bring out her big, brown eyes. A similar eyewear choice lights up Amber Riley's (Mercedes Jones') megawatt smile even more.
Handsome Chord Overstreet (Sam Evans) takes all the right moves to completely flatter his oblong face by selecting narrower frames to add width in the eye area. Of course, going shirtless a lot doesn't hurt either, yet the fans still keep commenting on how great Chord looked when he took to wearing fabulous eyewear in real life.
Striking The Right Chord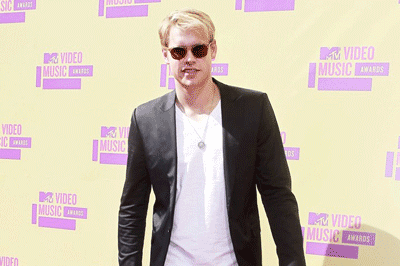 Speaking of Chord Overstreet, our favorite eyewear choices of his so far are black uppers with rimless lowers and the warm tortoise sunglasses he wore to the MTV Music Awards. The warm color of these sunnies, as well as the narrow metal crossbar, really pepped up Chord's black and white outfit to make him look both vintage and trendy at the same time. Havana and tortoise shades really compliment this actor's blonde hair and light skin tone. Wisely, when wearing the geek chic look, Chord doesn't pick glasses that are so oversized that the lowers over-emphasize the oblong shape of his face.
Let The Sunshine In




The character of Sunshine Corazon, played by Philippines born Clarice (Charmaine Clarice Relucio Pempengco) wouldn't be herself without oversized geek glasses. They look so perfect on her and there is a good reason for that. Clarice loves to wear eyewear like this in real life and who can blame her? She looks absolutely stunning in all sorts of geek chic glasses including the red nerd style frames she's been spotted wearing to singing performances outside  of Glee.
(Glee) Girls Just Want To Have Fun
We adore the figure 8, brown-tinted, oversized sunglasses Lea Michele's character, Rachel Berry donned on Glee to give her sexy good girl persona a style update. We also love the brown-tinted, large-framed aviators worn by Jenna Ushkowitz (Tina Cohen-Chang) who is known for being one of the show's top dancers. The Korean-born Ushkovitz looks so sporty hip that it makes us want to stock up on aviators (again!).  But we also can't forget that Diana Argon (Quinn Fabray) looks impeccably accessorized in black, Persol cateye sunglasses.
Nerd Is The Word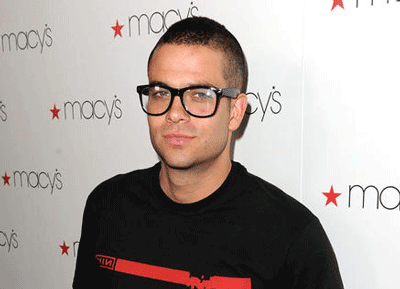 Mark Salling and Cory Monteith have also embraced geek chic to much fan appreciation. Mark Salling (Noah "Puck" Puckerman) likes to show up at autograph signings in nerdy, rectangular black frames. He's been spotted in geek chic glasses with wood sides that really add an extra stylish appeal. Mark also likes to go as oversized in geek eyewear as you can get and this suits him, but makes him look so different from when he isn't wearing glasses — in a super adorable way. Adoring Glee fans also love Cory Monteith (Finn Hudson) in his signature, dark, rectangular frames and Monteith has commented that he loves wearing glasses too.
What kind of eyewear is your favorite accessory and was this choice inspired by any Glee performer? Let us know!