Holidays 2012/2013 With Jay-Z And Beyonce: What's The Super Couple Up To Now?
Hip hop power couple, Jay-Z and Beyonce, seem to make an impact wherever they go and whatever they do. With their first child, Blue Ivy, getting ready to turn one year old, most of their holiday plans seem pretty secretive, but they do have a lot of work commitments going on too.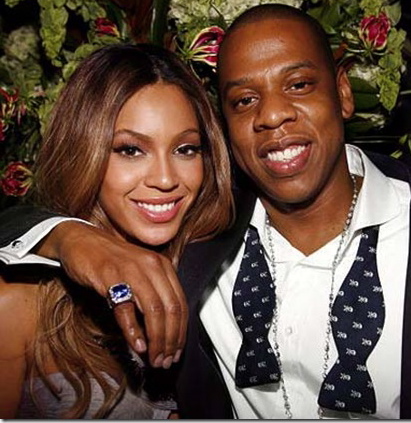 Hip Hoppin' New Year's Eve
Coldplay is set to join Jay-Z in concert at the Barclay Center in Brooklyn on December 31 for a smokin' New Year's Eve show. As a co-owner of the NBA team, The Brooklyn Nets, it was Jay-Z who got the team to move its home base from New Jersey to Brooklyn's Barclay Center arena. Well, the 4.5 million he spent may have had something to do with it. Jay-Z broke in the newly built Barclay on September 28 of this year with a opening concert. Both Jay-Z and Beyonce have also been spotted sitting next to each other at Brooklyn Nets games — sometimes wearing matching dark sunglasses. Aw …
Super Bowl Me Over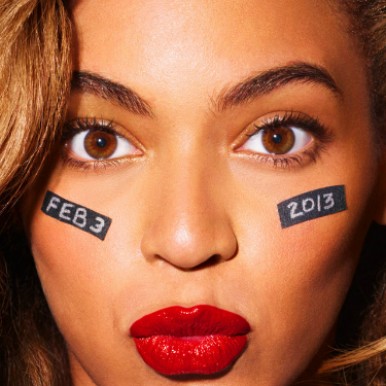 There were many happy Beyonce fans when it was announced on the singer's Twitter that she'll be performing at the Super Bowl half time show at the New Orleans Mercedes-Benz Superdome on February 3, 2013. In dramatic Beyonce fashion, there were few words, but a picture told the story. On a close up photo of Beyonce's face, "February 3" was printed on one cheek, while "2013" was on the other. Rumors are circulating that not only will Jay-Z appear on stage with his wife, but that there's going to be a Destiny's Child reunion with Bey's former band mates, Michelle Williams and Kelly Rowland performing too. We'll have to wait and see on that one.
Off The Charts
Jay-Z is up for at least five awards this year at the 55th Annual Grammy Awards to be held February 10, 2013 at Los Angeles' Staples Center. These include two each in the same categories. "No Church in the Wild," with Kayne West, The-Dream and Frank Ocean along with "Talk That Talk" with Rihanna are both nominated for Best Rap Collaboration. Under the category, Best Rap Performance, Jay-Z is nominated again with Kayne West, this time for "N*****s in Paris." That tune is also nominated for "Best Rap Song." Young Jeezy and Andre 3000 share the nomination with Jay-Z for Best Rap Performance for "I Do."
Billboard recently announced that Beyonce is #6 in the Top 10 R&B/Hip Hop Artists of 2012. This is pretty good — especially considering she was busy tending to a new baby for most of the year.
What's Cooking?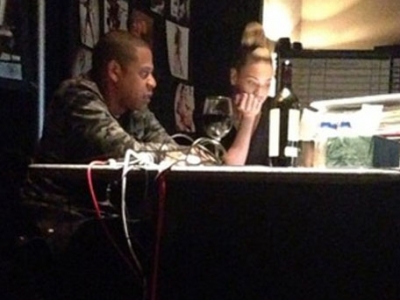 On December 3, 2012, a photo of Beyonce and Jay-Z working in the studio, a bottle of wine on the table between them, was posted on Twitter by musician, Jo'zzy (aka Dope by Accident), before being taken down the same day. This started the rumors buzzing that the "Crazy in Love" couple is making an album together. There's no confirmation of this yet, but it seems likely going by past years when they've each appeared on the other one's albums.
Something Crazy
Filed under odd Beyonce and Jay-Z news, there was a strange occurrence on a live New York newscast recently. A reporter on the street doing a live report had a woman suddenly walk up and stand beside her on camera. The woman then announced that she is Jay-Z's sister, which has not been confirmed and sounded completely wacky. To the reporter's credit, she kept her composure with only a slight smirk on her face the whole time. I wonder if Jay-Z saw or heard this story? If you were really a relative of a celebrity, would you announce it impulsively on a live TV news cast uninvited? (We wouldn't.)