How To Make Eyewear-Themed Holiday Gift Baskets
Gift baskets can be fun to give and receive during the holidays. For something a little different, consider putting together eye-wear themed baskets for holiday presents for a wide range of people on your gift list. Here are a few quick 'how to' ideas:
For Your Loved One

Either take a sneak peek at your recipient's prescription on the inside of his or her reading glasses and shop or your own for a fabulous pair, or instead, enclose a gift card for prescription eyewear or even non-prescription sunglasses. Place the gift card, glasses or sunglasses inside an awesome eyeglasses case. If you're feeling crafty, you can sew, knit, crochet or quilt  the case yourself . Or purchase an eyeglasses case and just sew or glue on a thoughtful touch such an applique or button that features an animal, symbol or other motif of significance to your special recipient.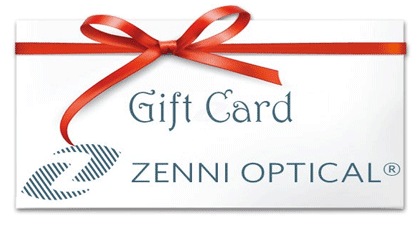 Applying his or her initials to a purchased glasses case in a favorite color is yet another way to personalize your eyewear gift. Once you have the eyeglasses case with the glasses or gift card inside, you can add this to a gel eye-soother mask and some favorite food treats and place them in an attractive container of your choice  Wrap this with cellophane  paper bunched at the top so you can add some ribbon. You may want to add a cute pun on the gift card such as "Eye love you."
For Your Favorite Gardener
Take a trip to the garden center and you're bound to find lots of awesome accessories any gardener would love such as books, seeds, gloves, tools and more. Think about your recipient's personality and preferences though to personalize the gift as much as possible Safety goggles make a great gift for gardeners to help protect their eyes from ultra-violet rays as well as branches in the face or other possible hazards during pruning or other tasks.
Using an attractive plant container as the gift basket is a good idea, but you could also fill the pockets of a gardening apron with a bunch of thoughtful presents, including the gardening goggles. If it's possible, you could give a seasonal plant along with the gift basket or apron, such as holly or a Christmas cactus.
For Workaholics
Computer glasses make a practical and thoughtful gift as they help eliminate the common effects of long hours spent working online such as headaches and irritated or red eyes. The discomfort is caused by the eyes having to work harder to focus. Add a gift card for computer glasses along with other soothing gifts such hot chocolate mix, cushioned slippers and other treats. For the gift container, a shallow basket that holds standard sized copy paper may work well.  

For Video Gamers
Online workers aren't the only ones who can benefit by computer glasses. Video gamers who are staring at the screen for hours on end can also help avoid sore eyes and headaches by wearing them. For your favorite gamer, consider a cool style of computer glasses with yellow tinted lenses for extra contrast during game play.
At first, the color can be difficult to get used to, but many video game fans swear by yellow tinted computer glasses for eliminating eyestrain and making game images stand out on the screen. The glasses, or a gift card for the gamer to use to purchase them, along with a game and some holiday snacks make for a real treat.
For Snowboarders Or Skiers
Comfortable, anti-fogging skiing or snowboarding goggles are always going to be an appreciated gift by snow sports enthusiasts. Snow goggles do more than just keep out UV rays, as they protect the eyes from wind, flying ice particles and tree branches in the face. Look for goggles that can have the lenses changed as different lens colors are used for different light conditions such as bright, overcast or night. For the best all purpose skiing or snowboarding goggle lenses, orange is a good choice.