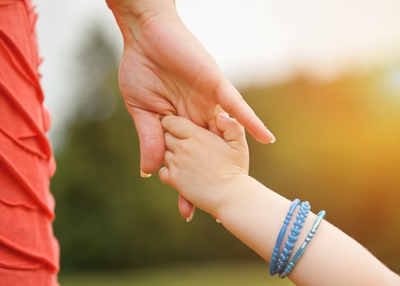 May 12 is Mother's Day in the United States, one day a year that all of us are encouraged to honor our mothers, as well as those women who have cared for us over the years. For many, the holiday is a time to get together with mom over brunch or dinner, while those who live far away may honor mom with a call, card or flowers.  No matter how you celebrate, the history of Mother's Day is a bit more complex than you might think.
The Origins of Mother's Day in the United States
Despite it's current popularity, it wasn't easy to get Mother's Day established as a holiday in the U.S.. Social activist Julia Ward Howe attempted to begin a celebration of "A Mother's Day for Peace" in 1872, though it wasnt until 1914 that President Wilson proclaimed the second Sunday in may as the country's official Mother's Day. Wilson's support for the holiday came about through the efforts of Anna Jarvis, the daughter of a social activist who had during her lifetime hoped for the establishment of an official holiday to honor mothers.
Unfortunately, Jarvis's campaign may have been too successful: While the American public embraced a day to honor mothers, Jarvis, who never became a mother herself, felt that the holiday had become too commercialized. Jarvis spent her later years protesting this commercialization, particularly abhorring the tradition of sending one's mother a greeting card, instead of writing an actual letter.
Mother's Day Around the World
Many countries around the world celebrate Mother's Day, although the date itself varies. In Norway, Mother's Day is celebrated on the second Sunday of February, Indonesia celebrates on December 22nd.
Curiously, "Mothering Day" had been celebrated in the United Kingdom for centuries before the establishment of Mother's Day in the United States. While participation in that holiday had dwindled somewhat by the early 20th century, efforts were made to reintroduce it to UK society. The celebration of Mother's Day in the UK particularly increased after World War II, likely the result of the holiday's celebration by American soldiers.
Mother's Day Gift Ideas
If you haven't gone shopping yet, don't worry: Send her a gift card from Zenni Optical. Even if she doesn't wear prescription glasses, she'll be able to choose from Zenni's non-prescription sunglasses or sports goggles. If Mom does wear glasses, she'll be able to update her look by choosing from our massive selection of fashionable frames and up-to-date lens treatments. She can even add some accessories, such as cases, cords or cleaning cloths, to her order.