Nostalgic Grace: Keke Palmer's Timeless Collaboration with Zenni Eyewear
Are you ready to step into a time machine and embrace a style that's both fresh and timeless? If you're enchanted by the allure of 1960s girl groups and the iconic fashion statements made by Keke Palmer, then you're in for a real treat with Zenni's latest eyewear collection, "Nostalgic Grace." This marks the third collaboration between Zenni and the talented Keke Palmer, and it's a journey through emotions and moods conveyed through eyewear. Picture yourself transported to an era when the Ronettes, led by the charismatic Ronnie Spector with her signature Cleopatra-style eyeliner, reigned supreme. "Nostalgic Grace" is all about capturing that timeless charm, and these frames do it with a touch of unparalleled elegance. So, let's dive into the fascinating details of these exquisite frames from the "Nostalgic Grace" collection.
Our Top Picks from Keke's Nostalgic Grace Collection
Old School Aviator Glasses
The "Nostalgic Grace" collection brings you old-school charm with these 90s-inspired aviator glasses. These glossy TR90 plastic frames feature an ombre design with a pronounced brow bar and a squared shape. Whether you're looking for prescription glasses or stylish sunglasses, this look is a solid choice. It effortlessly combines the classic aviator style with modern details.
Shop Old School Aviator Glasses
Retro Square Glasses
Showcase your distinguished side with these timeless square glasses. The glossy hand-polished acetate frame features a simplistic design and iconic metal dots at the temples, adding a touch of elegance to your eyewear. These versatile frames make for bold prescription glasses or chic sunglasses. To ensure ultimate wearer comfort, the look is fitted with spring hinges. They are available in a variety of colors, including tortoiseshell, black, clear with a tortoiseshell browline, and clear gray.
Oversized Square Glasses
It's hip to be square with this fashion-forward frame from the "Nostalgic Grace" collection. Crafted from glossy hand-polished acetate, the chunky frame is ideal for both artistic prescription glasses and bold sunglasses. The well-made style features spring hinges for added comfort during extended wear. You can choose from a range of colors, including rose quartz, blush pattern, blue quartz, and tortoiseshell.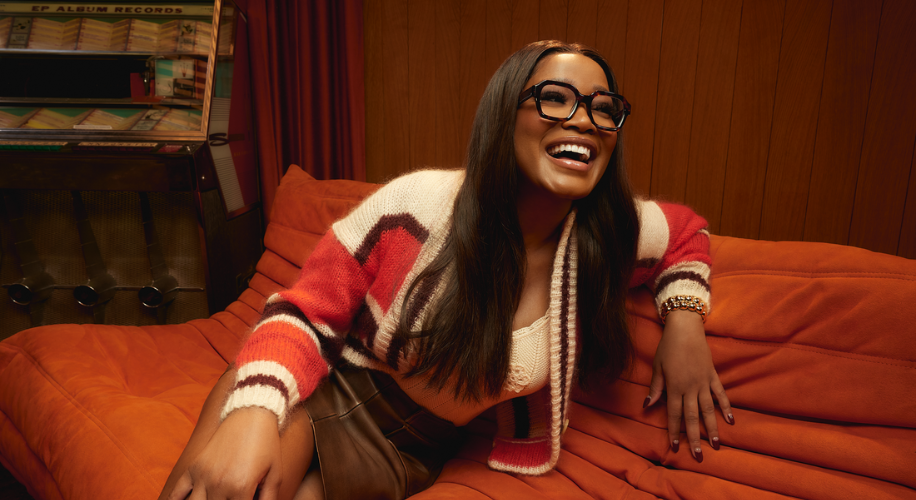 Keke Palmer's "Nostalgic Grace" collection with Zenni Optical takes you on a journey to a bygone era while ensuring you look fresh and stylish. These frames are not just a nod to the past but a bold step into the future of eyewear fashion. Explore the collection and discover the perfect pair of glasses that will channel your timeless allure. Don't miss out on the opportunity to infuse your style with a touch of nostalgia and grace with Zenni's latest eyewear collaboration. Visit Zenni Optical today to explore the full "Nostalgic Grace" collection and make a statement with your eyewear.

Dr. Sophia Moh, OD, is an optometrist based in the Bay Area, California. She holds a doctorate from UC Berkeley School of Optometry and has worked in various eye care settings, including primary care optometry, general ophthalmology, community health clinics, and Veterans Affairs. Dr. Moh is dedicated to improving global vision health by making high-quality, affordable eyewear accessible to all. She is also a certified American Board Optician (ABO) and actively contributes to optical education through training and lectures.