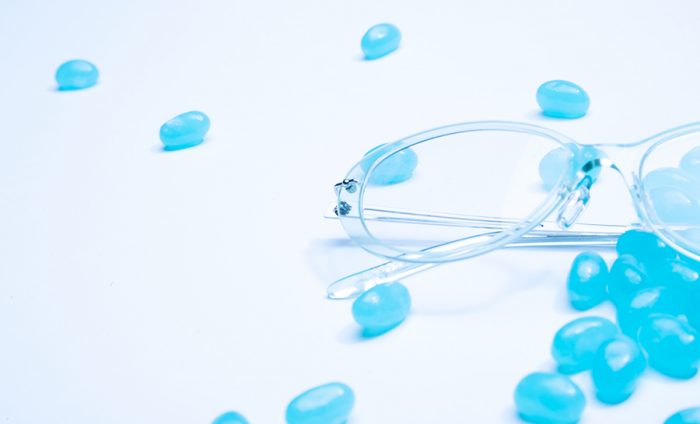 You will likely have to pay for an eye exam, glasses, or contact lenses during your lifetime. According to the Centers for Disease Control and Prevention, "45 million people in the US where contact lenses." (Source: https://www.cdc.gov/contactlenses/fast-facts.html)
You may be lucky enough to have exceptional eye care insurance through your employer, but if you are experiencing eye problems for the first time, or do not have insurance, you may be concerned about the costs of eye care. Worry no more! We're here to break down the basics of eye care insurance and how you can save money on necessities like glasses.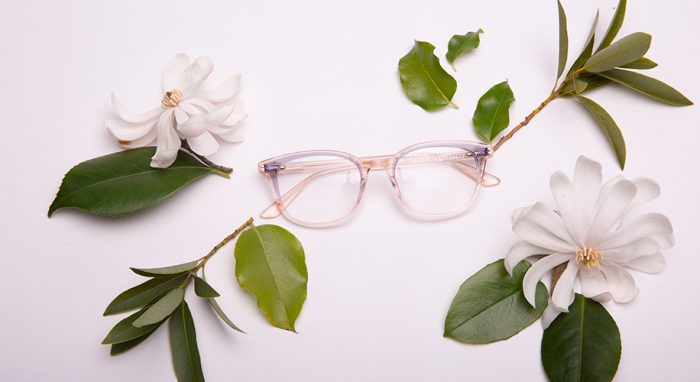 Eye Care Insurance

Many employers offer eye care insurance, frequently called a "vision plan," with their employee benefits package. Eye care insurance is separate from health insurance, and employers are not required by law to provide eye care insurance packages (though many do). Eye care insurance reduces the cost of routine eye exams, prescription eyewear, and, in some cases, vision correction surgery. Vision plans come in two basic varieties:
Vision Benefits Package

– A more traditional form of health insurance, this model grants free eye care exams and prescription eyewear under a certain cost in exchange for a monthly premium and a copay upon visiting your eye care professional.

Discount Vision Plan -Many "eye care insurance" policies are actually discount vision plans that provide discounted rates on eye care exams and eyewear in exchange for a monthly premium. These plans vary greatly from provider to provider. It is essential to research the details of your vision plan and to ask an associate at your eye care professional's office about the benefits included in your discount vision plan.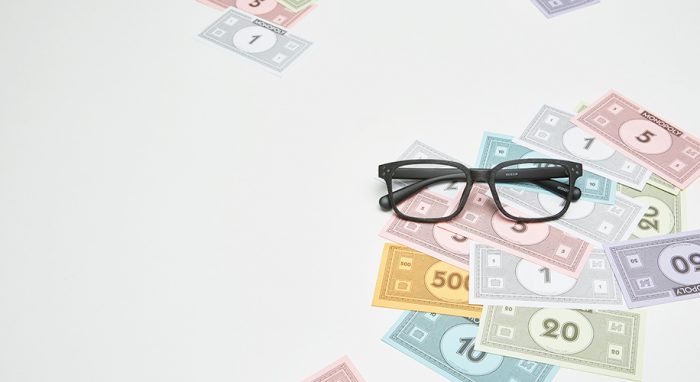 Cost of Eye Care
Your monthly cost for eye care insurance will depend on your employer, but prices can range anywhere from $5 to $20 per person on the plan every month for basic eye care insurance. If you do not have a vision plan through your place of employment you can contact VSP or Humana for individual plans. Each provider sells benefits packages starting under $20 per month.
For a quick cost comparison of eye care costs with and without insurance, head to the VSP cost and coverage page. According to their estimates, you will save about $400 a year if you get an eye exam and purchase full-cost glasses equipped with photochromic lenses and anti-reflective coating.

Flexible Spending Accounts

If you enroll in a flexible spending account (FSA) through your employer you can use pre-tax funds to buy prescription glasses and other products associated with your eye care. Each dollar has more spending power, and you can use these funds for a variety of medical costs, including vision and dental products like eyeglasses or retainers.
Did you know you can pay for eyeglasses at Zenni with your FSA? All prescription glasses and sunglasses sold through our website qualify under most FSA plans. Read the details of your specific vision plan before you buy, and read our FSA guide to save money on your prescription eyewear.

Saving Money with Zenni
When you order new glasses through Zenni you do not need to order using your eye care insurance. One of the great benefits of using Zenni is our low cost. By choosing our affordable frames and customizing your order online, you can save hundreds of dollars compared to the costs at an eye doctor's office.
The main purpose of eye care insurance is to help you finance your eye care. At Zenni, it's possible to get a well-constructed pair of glasses outfitted with UV protection, anti-reflective coating, anti-scratch coating, and Blokz blue blockers for only $50.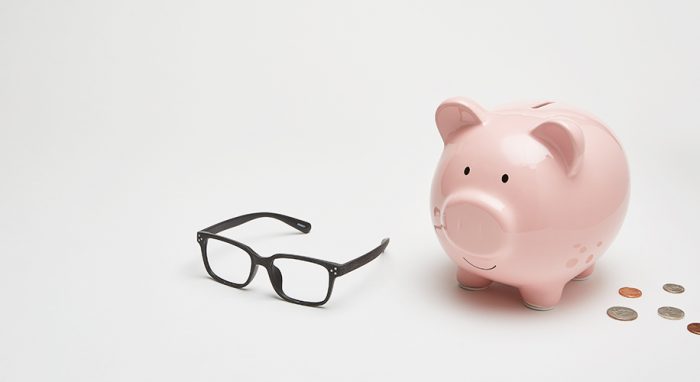 Tax Savings on Eye Care

According to the IRS, the cost of eyeglasses, contact lenses, and eye exams that is not covered by insurance is tax deductible. However, many people don't qualify for medical tax deductions because their total medical expenses don't exceed the threshold established by the federal government. If your income is low or your medical expenses are high your vision care may contribute to a substantial tax break.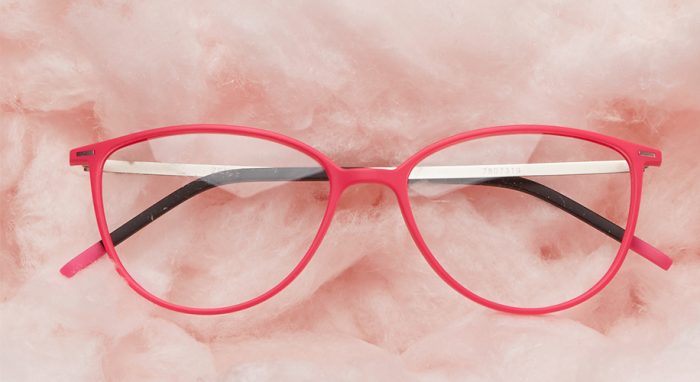 Preventative Eye Care

Protecting your eyesight over time involves more than visiting the doctor for your exam and updating your prescription as needed, you can take steps to protect your vision by choosing high quality lenses. Blue blocker lenses are an affordable way to reduce the symptoms of eye strain, headache, and blurred vision associated with high-energy visible (HEV) blue light. This type of light, constantly emitting from the screens on our phones and televisions, can lead to long term eye damage. Even if you don't need prescription glasses, wearing a pair of blue blocker glasses helps protect your eyes from harmful blue light. Blue blocker lenses are an eligible FSA purchase with prescription glasses or sunglasses.
Why pay a fortune for high-quality eye care? Make the most of your eye care insurance and save big on prescription glasses and sunglasses by shopping at Zenni.