Something New in the World of Eyeglass Fashion
For some, finding a new pair of glasses is never a simple endeavor. You may like the style, but the pair doesn't compliment your face. Or vice-versa. Complimentary eyewear is an important decision, because, let's be honest, it's one of the first things that people will notice on a person.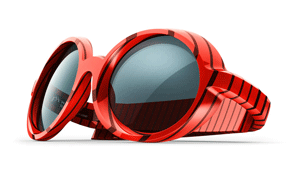 Step in London designer Ron Arad, who has created a range of sunglasses and spectacle frames that can be adjusted to fit any face by sliding the lenses along an A-shaped wire over the nose. This is possible due to the frame's hinge mechanism housed in the point above the nose, which allows the lenses to slide in and out when you bend the frames up or down. Same goes for the temple arms, which will automatically collapse back into a folded position once taken off your face.
As Arad told Coach executive creative director for the Financial Times, "I only make something if I think I can add something new." The eyewear concept stemmed from a challenge Arad received: "How do you free people from the tyranny of the hinge? How do you free them from the tyranny of the components?" Arad and his team made the new line out of titanium, aluminum, acetate, corrosion-resistant steel, and Monel.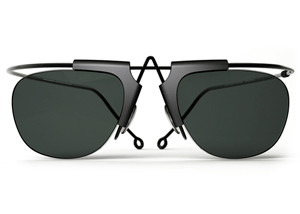 In a culture so infatuated with design over functionality, it's refreshing to see a cutting-edge design combine the two aspects so organically.