Sunglasses Trends for Him
Jack Nicholson famously joked that, "With my sunglasses on, I'm Jack Nicholson, but without them, I'm fat and 60." While we tend to think that Jack would look cool no matter what, there's something undeniably charming about a man wearing a great pair of shades. This season is set to be a hot one for sunglasses trends, and we're eager to try on all of the top styles.
Top of the Line: Flat Top Sunglasses
One of the newest trends to emerge in the eyewear scene is the flat top frame with its 1980s-inspired shield style. This look offers more thickness above the nose with a straight line from both temples. Tenacious, futuristic and a bit edgy, it's favored by celebrities such as Kanye West, David Beckham and Leonardo DiCaprio.
Prismatic Square
What do you get when you combine the quintessential square frame with a cool mirror tint? Quite possibly perfection. This fresh look adds a trendy twist to a traditional favorite and is a true *ahem* reflection of great taste.
 Sunny Skies Ahead: Aviator Sunglasses
Aviator sunglasses are definitely worth setting your sights on as this popular summer look holds its own this season as a tried-and-true classic that definitely has wings.
Brow Down: Browlines Sunglasses
This masculine frame adds strength to your eyebrow and temple area for a strong look that hearkens back to the 1950s in the most modern way. Versatile and polished, this style offers simplicity and commands respect.
Globe Sunglasses 
Forgive the pun, but this trend is running circles around other styles this season! This frame is a challenging one to master, but if you're looking for a fresh and fashion-forward look, this is your ticket.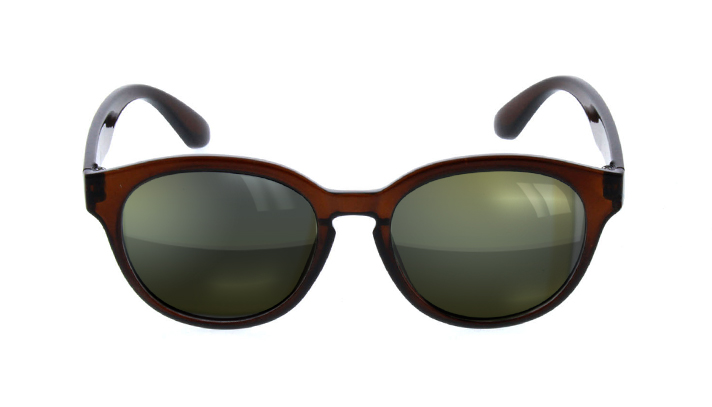 Men's sunglasses are fittingly getting better with age, don't you think? Which of these trends will you sport this season? Let us know your favorite styles in the comments!