Our employees are surrounded by Zenni glasses all day long, so we asked for their input on the styles they'll be wearing this summer. Here are some personal favorites.
Amy – Marketing Team
No A10120223
"Translucent sunglasses are my favorite right now. I don't wear prescription glasses, and these were everything I was looking for this summer – they'll go with everything and will last during all the fun!"
Tony – Creative Team
No 270421
"They fit nicely. I like how simple they are."
Dilyara – Merchandising Team
No 193918 &  No 123916
"Choosing sunglasses is a wonderfully agonizing task – there are just so many great shapes! The browlines are so awesome & retro, and the translucent round frames look so on trend with mirror reflections. My new favorites are angular cat-eyes. They look très chic with gradient tints."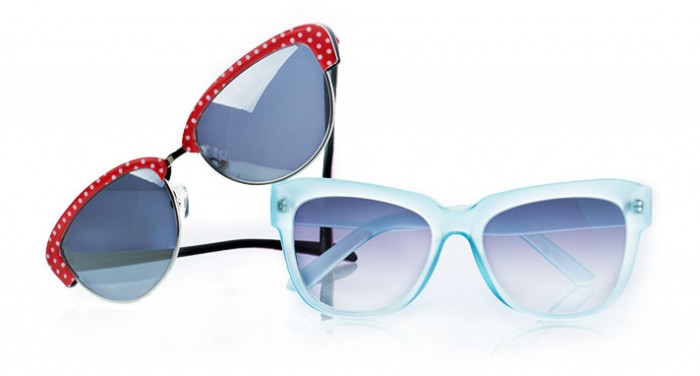 Heidi – Merchandising Team
No 4412425
"Once I saw this sample in-house, I fell in love. The tortoiseshell shows its classical side, while the round shape is all the rage this year. This frame with 80% gray lenses looks like high-end sunglasses. I love this look!"
Nicole – Customer Service Team
No 634121
"I love getting compliments and telling strangers how inexpensive and great Zenni is! Minds blown!"
Brett – Customer Service Team
"I don't have a particular frame I love but I'm a huge fan of polarized lenses. They may be a little more expensive than simply tinting the lenses for $4.95, but the difference is well worth the additional cost. Once you've had prescription polarized glasses, something that was simply too luxurious for most eyeglass wearers prior to Zenni, you'll never go back."
Matthew – Customer Service Team
No 419112
"I love my Zenni sunglasses in this gray frame. I have a narrow face, and the 130 mm width frame fits me perfectly. This classic aviator style looks great with my 80% gray tint and blue mirror-finish coating."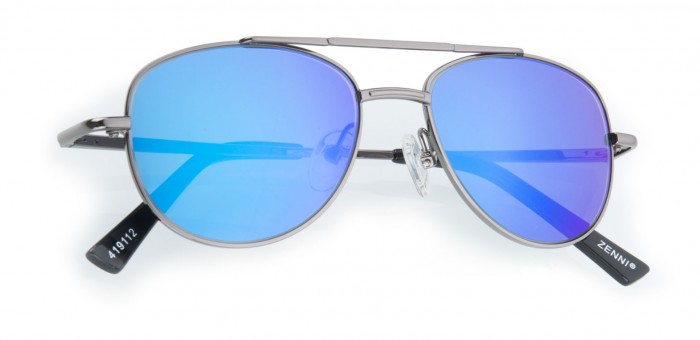 Lenis – Marketing Team 
No 4411323
"My favorite sunglasses are a translucent frame  with 80% gray tint and silver mirror coating. These glasses go with any outfit and are really fun.  I've worn them everywhere – to music festivals, on outdoor adventures, and to plenty of weekend barbeques.  It's a guarantee that I'll be asked where I got my glasses.  You can also try these with different shades of tints and mirror coating and they all come out fantastic. Buy a pair, you won't regret it!"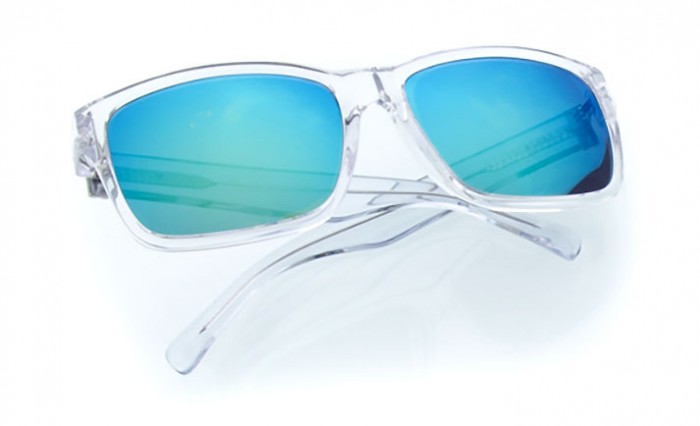 Danielly – Creative Team
No 4412615 (tan)  &  No 4412624 (green)
"I want full coverage from large-rimmed sunglasses, so I am ordering these really thick green cat-eyes that are in our new sunglasses arrivals."
We happen to think they all have excellent taste!
Now it's your turn — which Zenni sunglasses would you nominate as the pick of the litter? Share your thoughts in the comments section!