Introducing Transitions Drivewear: The Ultimate Driving Lens Experience from Zenni Optical
At Zenni Optical, we are thrilled to introduce our latest innovation in eyewear technology—Transitions Drivewear. Engineered to elevate your driving experience, Transitions Drivewear is more than just a pair of sunglasses; it's a revolutionary lens that adapts to changing daylight conditions, providing optimal vision and safety on the road.
Driving Comfort and Safety Statistics
We understand the importance of comfort and safety while driving. According to recent surveys, 68% of consumers expressed the desire for sunwear that responds to their driving needs, while 70% are bothered by glare. It's no surprise that 74% of wearers feel safer on the road when wearing Transitions Drivewear.
The Only Polarized Lens for Driving with Color and Light Adaptation
Transitions Drivewear combines the benefits of photochromic and fixed polarization, offering the ultimate driving lens experience. These lenses adapt to both UV and visible light, ensuring optimal vision and color contrast while driving. The color and darkness levels adjust dynamically based on light conditions, making them the perfect companion for your journeys.
Polarization Technology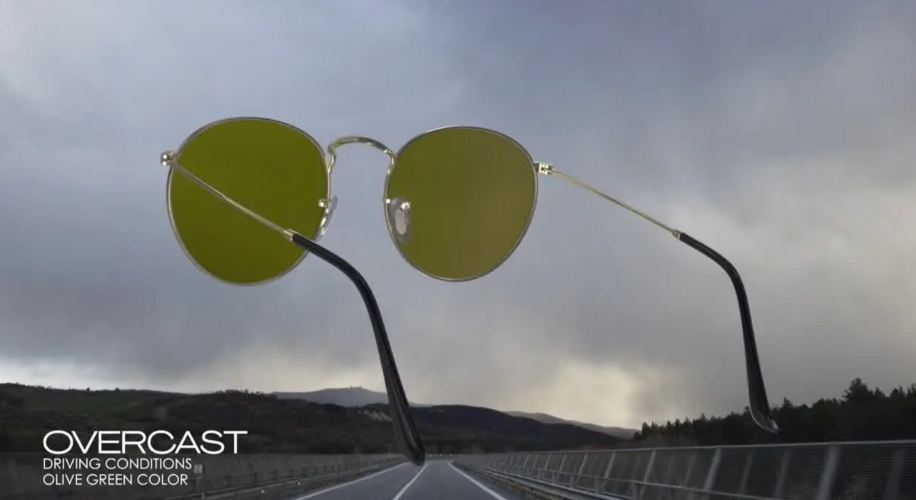 Our Transitions Drivewear lenses feature a high-efficiency polarizing filter, a breakthrough in eyewear technology. This filter blocks glare, ensuring a safer driving experience by reducing reflective glare in all outdoor light conditions.
Photochromic Technology
Transitions Drivewear lenses also incorporate special UV and visible light-sensitive photochromic dyes. This technology allows the lenses to adjust seamlessly to changing light conditions, providing you with consistent visual clarity on the road.
Comfort and Safety While Driving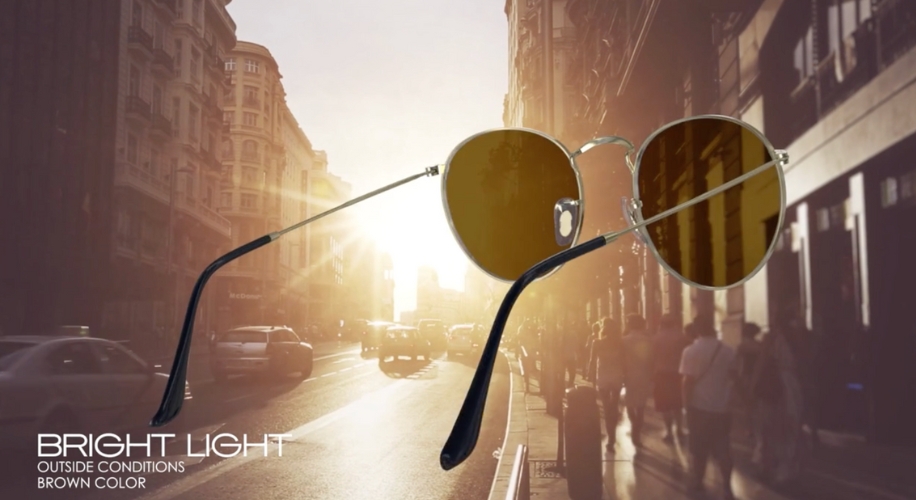 Experience comfort and safety like never before with Transitions Drivewear:
Protection: Shield your eyes against rapidly changing bright light conditions and reflective glare in any weather.
Comfort: No need to change lenses while driving. Enjoy a safer driving experience with faster recognition and quicker reaction times.
Vision: In 90% of cases, wearers indicate noticing the greatest benefit of Drivewear in bright sunshine.
Block 100% UVA and UVB Rays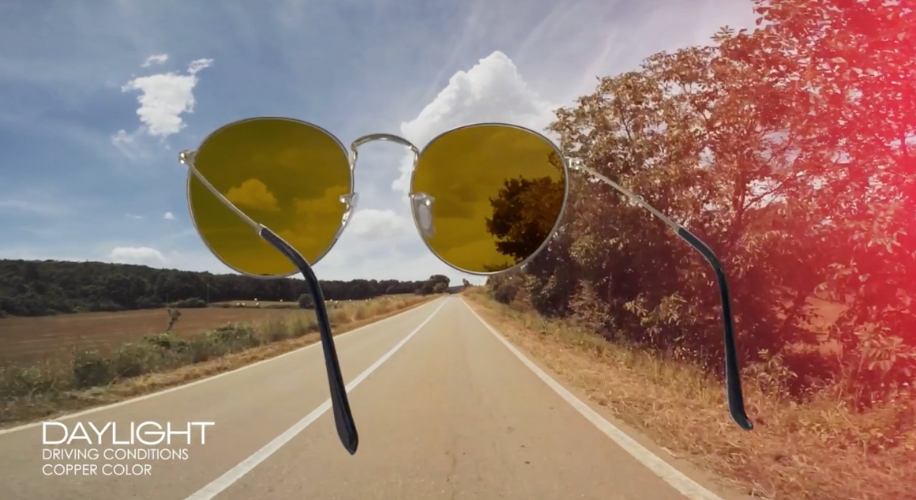 Our lenses don't just adapt to visible light; they also block 100% of UVA and UVB rays, ensuring comprehensive protection for your eyes in various driving conditions.
Whether you're navigating busy city streets or cruising down scenic highways, Transitions Drivewear is designed to enhance your driving experience. Step into a world of clarity, comfort, and safety with Zenni Optical's Transitions Drivewear. Your journey begins here.
Shop Transitions Drivewear Glasses
Source: Transitions

Dr. Sophia Moh, OD, is an optometrist based in the Bay Area, California. She holds a doctorate from UC Berkeley School of Optometry and has worked in various eye care settings, including primary care optometry, general ophthalmology, community health clinics, and Veterans Affairs. Dr. Moh is dedicated to improving global vision health by making high-quality, affordable eyewear accessible to all. She is also a certified American Board Optician (ABO) and actively contributes to optical education through training and lectures.