Unleash Your Urban Edge: Zenni's Street Style Glasses Collection
Step into the world of edgy fashion with Zenni's Street Style Glasses collection, where unique eyewear and sunglasses redefine your urban style. Discover the perfect frames to express your individuality and stay ahead of the trends that make a statement.
Premium Blue Oval Sunglasses – @satkinsongrier's Street Style Statement
See and be seen in these premium blue oval sunglasses, as showcased by the stylish @satkinsongrier. These flattering oversized sunnies are crafted from glossy hand-polished acetate, featuring thick outer rims and wide temple arms adorned with the iconic "Z" Zenni logo. From relaxed outfits to more buttoned-up ensembles, these sunglasses add a touch of drama to elevate any look.
Explore the Premium Blue Oval Sunglasses
Premium Geometric Glasses – Embrace the Future of Fashion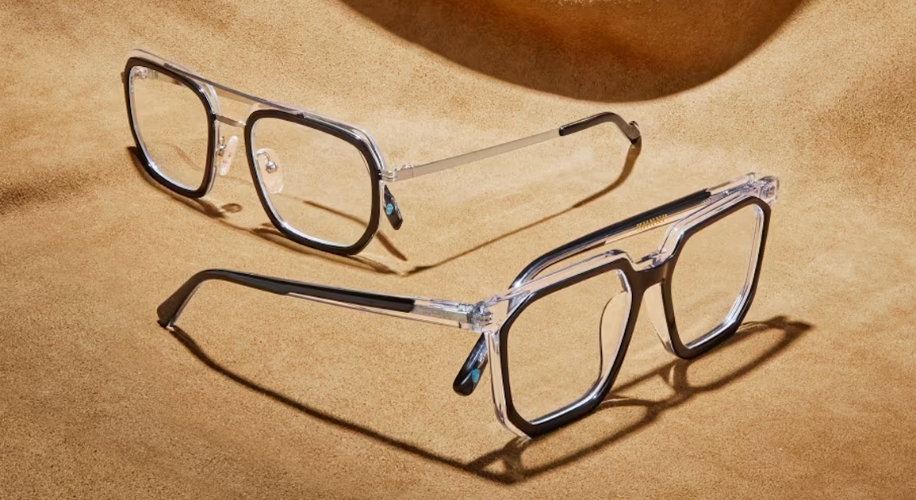 The future is now with these modern geometric glasses. Utilizing a double color injection process of high-quality clear and solid acetate, the frame boasts a seamless flat top and slim temple arms. This lightweight and versatile look serves as an ideal candidate for both everyday glasses and sunglasses, ensuring you can rock them all day while staying on the cutting edge of style.
Explore the Premium Geometric Glasses
Sporty Shield Sunglasses – 49ers Player Pics
From jet skis to music festivals, these oversized aviator sunglasses blend sporty elegance with street style flair. Crafted from flexible TR90 plastic, the frame features slim, aerodynamic temple arms for a sleek look. Slip-resistant temple tips and a secure nose bridge ensure a comfortable fit that stays put during all your urban adventures. Notably, catch the San Francisco 49ers player rocking these sporty Shield Sunglasses, showcasing that they are not just a stylish choice but also a go-to for athletes and trendsetters alike.
Explore the Shield Sunglasses
Indulge in the Street Style Glasses collection from Zenni and let your eyewear become an expression of your urban edge. With unique designs, premium materials, and styles that make a statement, these glasses are more than accessories—they're a reflection of your distinctive personality.
Explore the entire Street Style Glasses Collection and redefine your street-inspired fashion with eyewear that sets you apart.

Dr. Sophia Moh, OD, is an optometrist based in the Bay Area, California. She holds a doctorate from UC Berkeley School of Optometry and has worked in various eye care settings, including primary care optometry, general ophthalmology, community health clinics, and Veterans Affairs. Dr. Moh is dedicated to improving global vision health by making high-quality, affordable eyewear accessible to all. She is also a certified American Board Optician (ABO) and actively contributes to optical education through training and lectures.