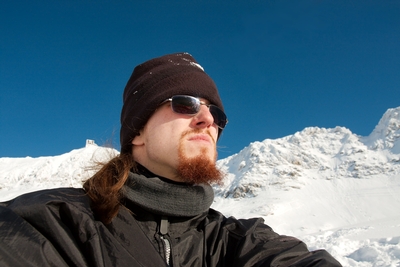 Planning on a vacation sometime this winter? If so, now's the time to score some new eyewear for your trip. Not sure where to start? Think about what you'd like to do on your trip: Do you plan a lot of outdoor activity? Do you hope to let your hair down? Or are you thinking that your vacation may be a gateway to some changes in your life?
Below are some tips for selecting vacation eyewear depending on what you plan to do during your time off:
1. Spend Time on the Beach or at a Ski Resort
Planning on spending time on the beach or the slopes? You'll need eye protection. Whether you are looking for goggles or just super cool shades, keep in mind that your glasses have a job to do. Check to make sure that they have UV coating and that they get dark enough to help protect you against glare. If you are a sports lover, you'll also want lenses that adequately cover your eyes and can protect them crashes and foreign objects.
2. Try Out a New Look
Thinking that it's time for an image overhaul? Try out a new look while you are on vacation. Get a new hairdo, buy some clothes in a totally different style than what you are used to wearing and get some fun, funky sunglasses. Pay attention to how other people react to and treat you. If you like what you experience, take your new look back home with you.
3. Live it Up
Ok, maybe you really don't want to reinvent yourself when you get home: If you're working as a CPA and need to maintain a conservative image, a pair of purple, bejeweled glasses may not be a good idea . . . at the office. But when you are on vacation, you have a lot more freedom to try out new looks, even if you don't plan to make them a part of your professional or everyday image.
If you've never tried out an online eyewear store, now's a great time to check out Zenni. We offer a huge selection of glasses in