Zenni Becomes Official Eyewear Partner of San Francisco 49ers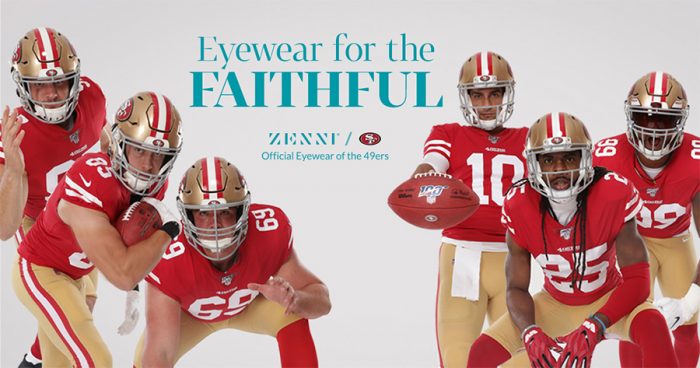 Do you have a favorite sports team? One that you've loved and been loyal to for as long as you can remember? Now imagine what it would be like if you walked into work one day and found out that your company was now sponsoring that team. That's exactly what happened to Ivan, one of the members of our creative team, when he learned that Zenni was now the official eyewear of the San Francisco 49ers! 
We're excited to be part of the Niners organization. With the season just underway, thousands of 49ers Faithful have already been introduced to Zenni through the branded  "Zenni Zone" on the top level of Levi Stadium. The team is also wearing Zenni glasses with Blokz blue blocker lenses to protect their eyes from harmful UV and blue light, on and off the field.  
As a Bay Area company, most everyone at Zenni HQ is a 49ers fan. But Ivan is a FAN. Born and raised in San Francisco, he's been following the team most of his life. So finding out that Zenni joined forces with the five-time Super Bowl Champions was a really cool moment for Ivan. Even more exciting, as one of Zenni's designers, Ivan was in charge of designing all of the creative for the "Zenni Zone."
"My dad is a huge 49ers fan and we lived a few miles away from Candlestick Park when I was growing up, so the 49ers always meant family to me. As a kid, I dreamed of playing for the 49ers one day. Of course that never happened, but to know that my talents are still being displayed in the stadium on an artistic level, in a way IS a dream come true."
Clearly we saw it fit to make sure that Ivan was one of the first people to check out the "Zenni Zone" at a recent home game. And to bring to on-site experience to you, he snapped up plenty of pictures.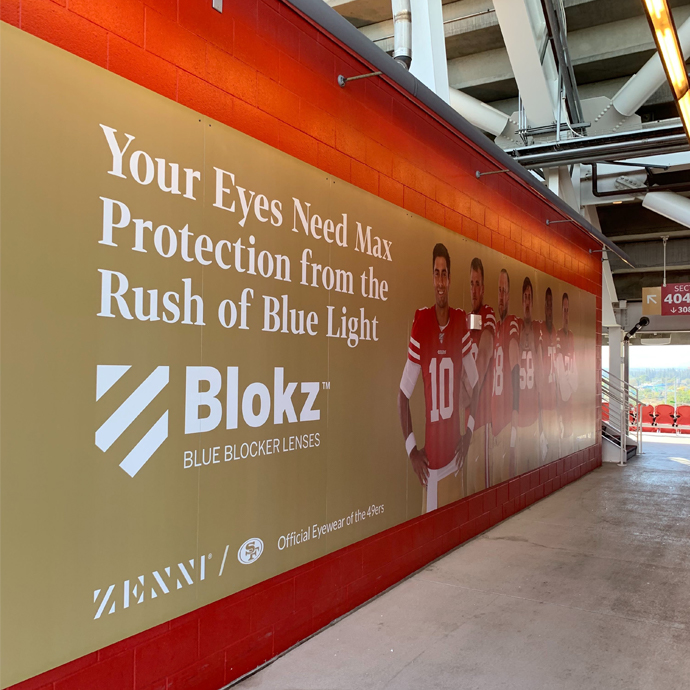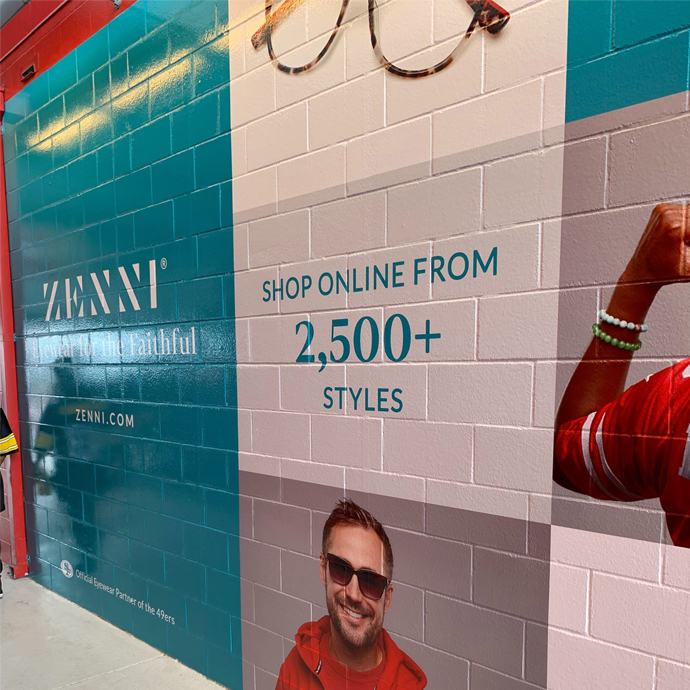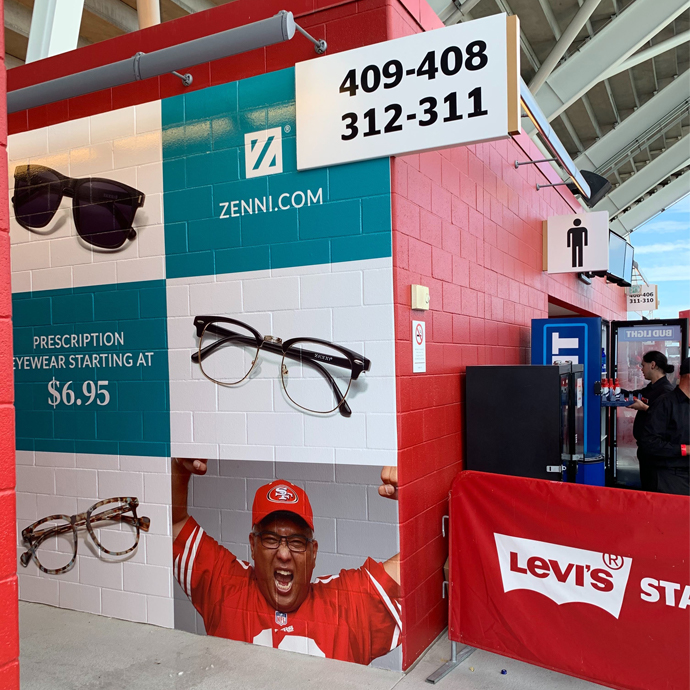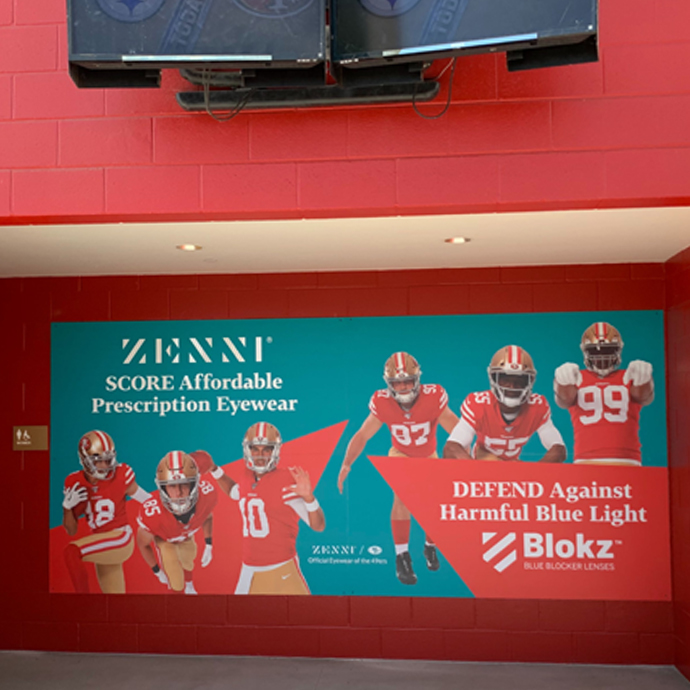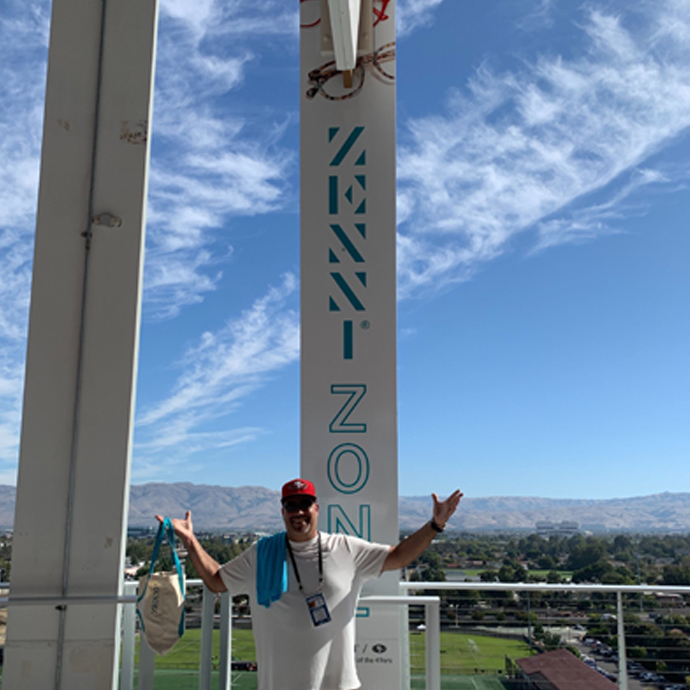 If you live in the Bay Area,  you'll be seeing quite a bit of 49ers-themed marketing as we couldn't be prouder to partner with the organization who, as of today, if the last undefeated team in the NFC at 3-0! Click here to read the official press release announcing Zenni as the 49ers official eyewear.