Are Your Glasses Working with Your Hair?
How to find glasses that go well with your hairstyle.
Like hair, glasses can reflect your personality. Cut, color, and style all play a role in framing your face. These hair and eyewear combinations for men and women are sure to turn heads.
FOR WOMEN
PIXIE
Thick square frames stand out against a short haircut. Emphasize your eyewear with a minimal mane, so your face is framed by these sleek beauties. This pair comes from the Metro Collection featuring classic eyewear remastered for urban chic.
MEDIUM LENGTH STRAIGHT
Borrow from the boys for an unexpected choice in eyewear. This narrow rectangular frame in black keeps all eyes on you. These slender glasses also won't interfere with the beauty of a side swept bang.
LONG & STRAIGHT
Mimic a pin-straight style with big and bold, thick-rimmed glasses. Sleek and fashionable, the round rims will suit any professional or playful ensemble. The minimal details of the glasses don't detract from beautiful bangs either.

SHORT LENGTH CURLS
Sophisticated at any age, these oval glasses are statement-ready. Much like a cropped cut with bountiful curls, these glasses will work for both day or evening wear.

MEDIUM LENGTH CURLS
Rounder frames can complement curly ringlets. These full-rim glasses are unisex for an edgier feel. The pop of white adds an element of surprise without taking too much away from your hairstyle.
LONG CURLS
These statement-making glasses go with bold, glossy locks. Accentuate the length of your hair with a cat eye frame. The emphasis on the temples draws attention to the face and hair, with curls cascading down and around the frames.
MEDIUM LENGTH WAVES
Let loose by allowing your waves to run wild. Style hair half up or half down, just let these oversized heart-shaped shades go all the way. Attention-getting in all the right ways, these sweet frames have a playful vibe that is irresistible. Every day is a good hair day when these glasses are the focal point.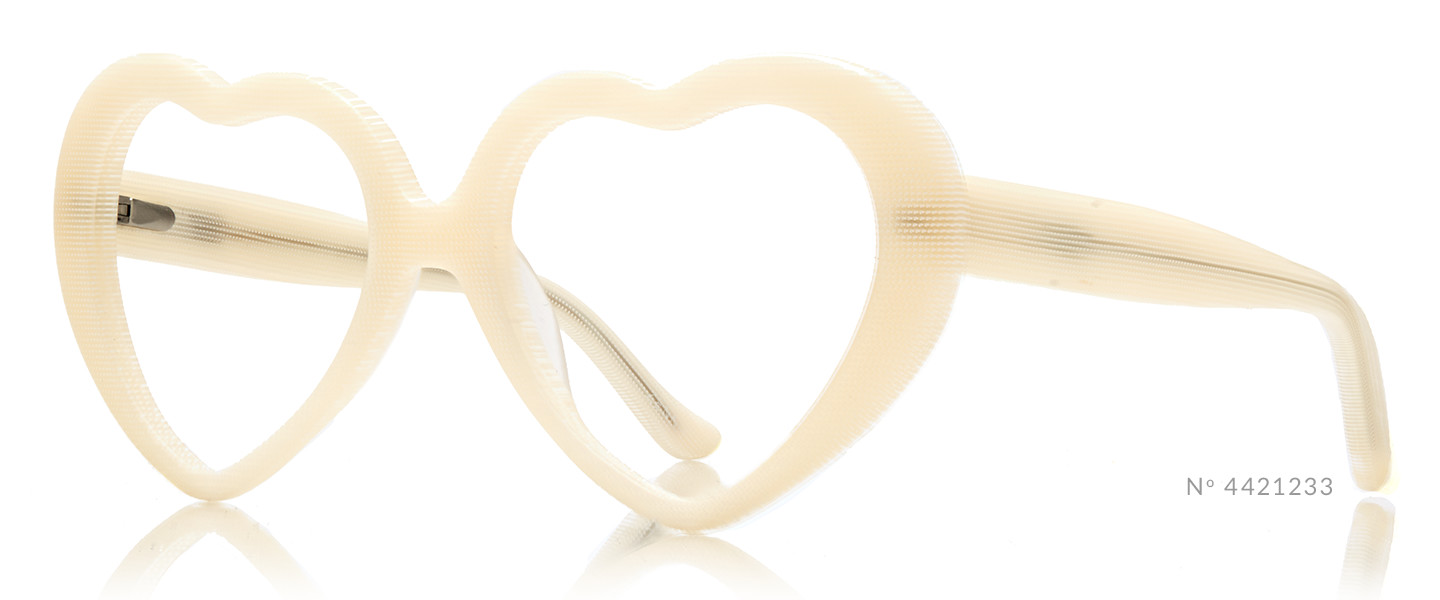 LONG WAVES
Offset bohemian waves with these browline glasses. The mix of solid black color and metal keeps any look fresh with just a hint of retro. Wear glasses under wide-brimmed hat of choice to complete your free-spirited outfit.
UPDO
Turn the elegance of an updo on its head. Juxtapose this refined hairstyle with a fun and flirty pair of candy-colored frames. Translucent pink glasses will refresh any classic hairstyle.
RAINBOW
Multi-colored hair hues are all the rage right now. For those who take a risk with their hair, funky glasses are a must. Round frames like these evoke a 1960s groove that's ideal for festival season and beyond.
FOR MEN
SHORT LENGTH
For a no-fuss look, pair two classics together: short-clipped hair and thick, black frames. Go from average Joe to everyday sophisticate with a pair of quality glasses.
MEDIUM LENGTH
Men with medium-length brown hair can lighten up their appearance with these full square glasses in tortoiseshell. These premium acetate frames are finished by hand and have a lustrous sheen, much like shiny locks.
LONG
Guys who dig a retro vibe may opt for longer hair and vintage-inspired eyewear. Flecked tortoiseshell frames look both artistic and highbrow without distracting from lengthy locks.
SLICKED BACK
For a sleek and styled look, choose glasses that are equal parts modern and urbane. Round, brushed metal frames are as comfortable as they are debonair. The filigree etched on the arms adds an extra artistic element for the cool yet creative type.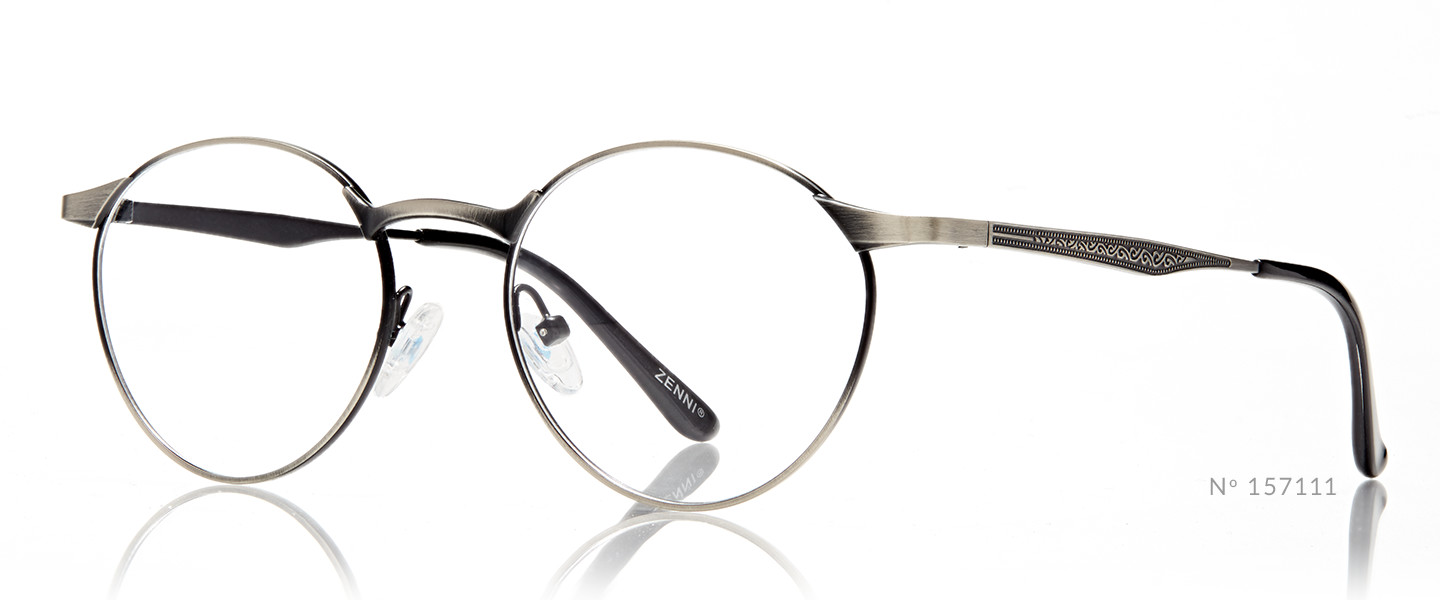 WITH A HAT
From baseball caps and beanies to retro-inspired fedoras, many men accessorize with hats. To amp up a guy's personal style even more, consider a pair of standout shades and specs. These browline glasses have a rich color combo that draw attention to any brim.