Celebrating One Year of ReMakes™: Sustainable Eyewear with a Purpose
It's been an incredible year since we introduced you to ReMakes™, our sustainable eyewear collection. At Zenni, we've spent the last year empathizing with the environmental challenges we face today. Plastic waste continues to harm our oceans and marine life. That's why we introduced ReMakes™, a collection of eyewear made with 100% certified recycled post-consumer plastic.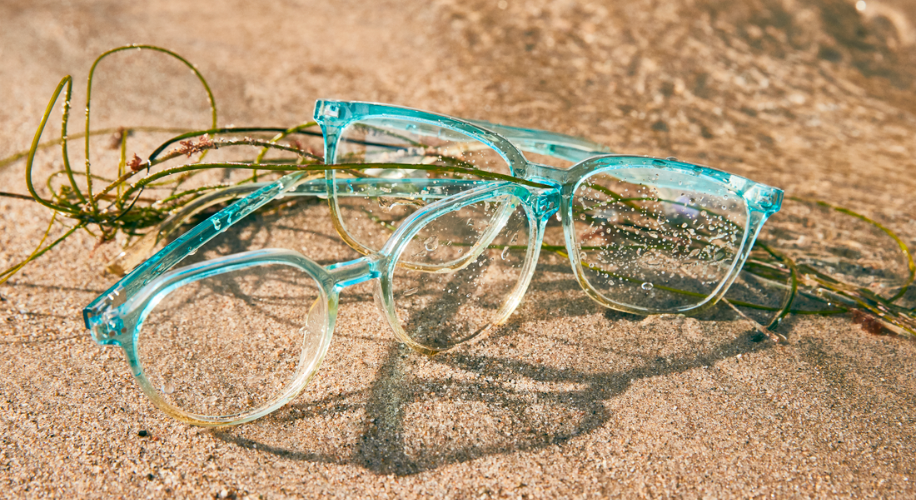 For the past year, our ReMakes™ frames have been created by collecting plastic that's already served its purpose as a consumer product and repurposing it into stylish, high-quality eyewear. The result is a fantastic collection of frames that not only look good on you but also do good for the environment.
Supporting the Wyland Foundation
Throughout this past year, every pair of ReMakes™ glasses you purchased has supported the Wyland Foundation, a nonprofit organization dedicated to promoting, protecting, and preserving our world's oceans, waterways, and marine life. Your choice in eyewear continues to contribute directly to a cleaner, healthier planet.
Best Sellers from the ReMakes™ Collection
Sargasso Glasses

Sargasso is a vintage-inspired round frame made with 100% certified recycled post-consumer plastic. The lightweight, stylish look is a great selection for all-day wear.
Shop Sargasso Glasses SKU #2038616
Andaman Glasses
Andaman is a timeless square frame made with 100% certified recycled post-consumer plastic. The look is both lightweight and flexible.
Shop Andaman Glasses SKU #2039115
Baltic Glasses

Baltic is a modern take on classic round glasses made with 100% certified recycled post-consumer plastic. The lightweight matte frame features a timeless double metal dot detail at the corners and wears comfortably all day.
Shop Baltic Glasses SKU #2038816
As we celebrate one year of ReMakes™, we're thrilled by the impact we've collectively made in addressing plastic waste and supporting the Wyland Foundation's mission. Your decision to choose ReMakes™ has not only elevated your style but also contributed significantly to the well-being of our planet's oceans and marine life. With your ongoing support, we're committed to expanding our sustainable offerings and working together towards a brighter, greener future. Thank you for being a part of this incredible journey, where fashion meets purpose, and where every choice matters.

Dr. Sophia Moh, OD is an optometrist located in Bay Area, California. She completed her undergraduate studies at UC San Diego and earned her doctorate at UC Berkeley School of Optometry. She has experience in a variety of eye care settings including primary care optometry, general ophthalmology, community health clinic, and Veterans Affairs. Her mission is to help the world see better by developing high-quality, affordable eyewear for everyone. She is also a certified American Board Optician (ABO) and provides training and lectures on optical education topics.