Revolutionize Your Eyewear with Zenni's Foldable Sunglasses
At Zenni Optical, we're excited to introduce our latest eyewear innovation foldable sunglasses. We understand that sunglasses are more than just a necessity; they're a reflection of your style and personality. With our new foldable sunglasses, we're redefining the way you experience eyewear.
Three Distinct Shapes, Infinite Style
Our foldable sunglasses collection offers three iconic shapes square, round, and aviator. Whether you lean towards the classic aviator, the vintage allure of round frames, or the contemporary look of square shades, we have a foldable style to match your unique taste and face shape.
Compact Design for On-the-Go Lifestyles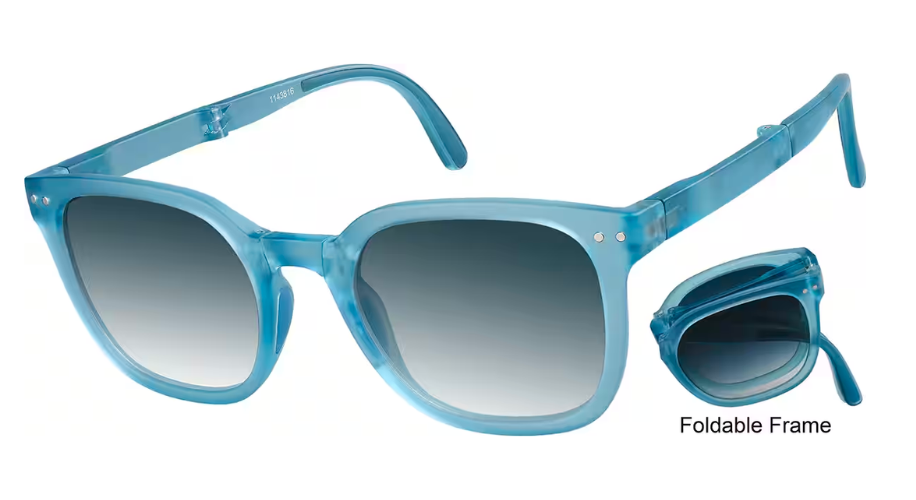 What sets our foldable sunglasses apart is their unmatched portability. Each pair effortlessly folds into a compact size, making them perfect for slipping into your bag, pocket, or even your smallest clutch
Specialty Case
To ensure the safety and longevity of your foldable sunglasses, each pair comes with a specialized case featuring a convenient zipper closure. This case not only protects your shades but also keeps them clean and ready for action. Plus, the added adjustable loop band ensures that your sunglasses stay within reach during your active adventures.
Customize Your Shades: Over 20 Tint Options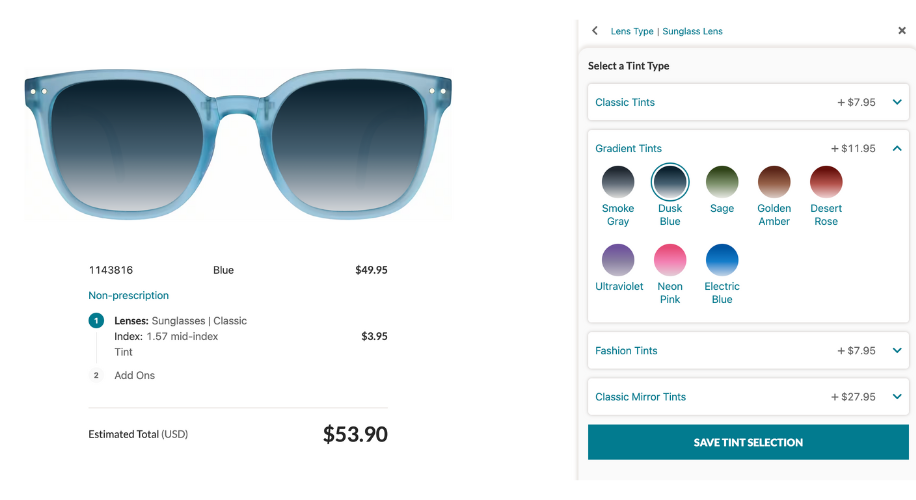 Personalize your foldable sunglasses further by choosing from over 20 different sunglasses tints. Whether you prefer classic dark tints, mirrored lenses, or trendy gradient options, our extensive selection allows you to express your unique style while enjoying UV protection.
Zenni's new foldable sunglasses offer a blend of style, convenience, and customization like never before. With three distinctive shapes, a protective case with a zipper closure, an adjustable loop band, and a wide range of tints to choose from, our foldable sunglasses are a testament to our commitment to providing you with eyewear that perfectly suits your lifestyle. Explore the endless possibilities and redefine your eyewear game with Zenni's foldable sunglasses today!

Dr. Sophia Moh, OD is an optometrist located in Bay Area, California. She completed her undergraduate studies at UC San Diego and earned her doctorate at UC Berkeley School of Optometry. She has experience in a variety of eye care settings including primary care optometry, general ophthalmology, community health clinic, and Veterans Affairs. Her mission is to help the world see better by developing high-quality, affordable eyewear for everyone. She is also a certified American Board Optician (ABO) and provides training and lectures on optical education topics.