The Zenni Story
Vision care can be surprisingly expensive. Concerned that the ability to see costs people hundreds of dollars, two visionaries founded Zenni in 2003 as one of the first online-only shops for affordable prescription glasses. They were able to provide affordable and accessible eyewear to everyone by cutting the middleman out and going directly to consumers. What started as a small, homegrown business in Northern California has morphed into an e-commerce success story with over 50 million frames sold to customers all over the world. In this journey, we continue to innovate but our commitment remains the same: we help people "See better and live better."
2003
2005
2007
2016
2018
2019
2020
2020
2020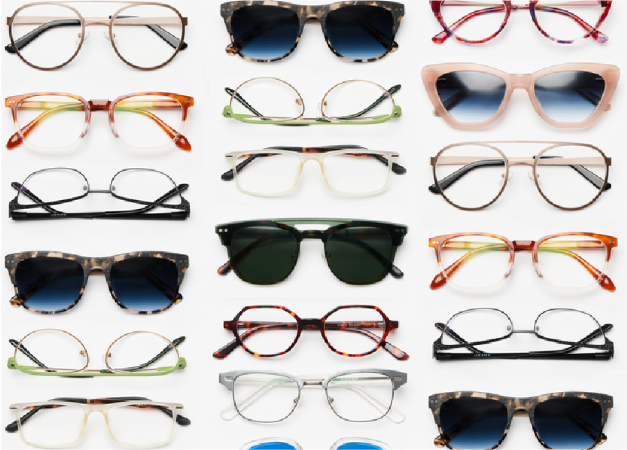 2022
2023
2023
Making an Impact
At Zenni, we believe everyone deserves access to eye care. We are committed to providing vision and mental health resources, vision screenings and eyeglasses to children, families and communities.
This positive impact would not be possible without our long list of partners including UC Berkeley School of Optometry, Prevent Blindness, Chicago Bulls, 49ers, and Abiri Tours.
How we do it
Anytime, anywhere shopping
How do we make high-quality eyewear so affordable? We bring the shopping experience to you. You no longer need to make an appointment and drive to your optician. As long as you have a digital device and internet connection, you can find the perfect glasses for you.
We make it ourselves
We stand behind the quality of our eyewear because we make each pair. From frame design and manufacturing to lens edging, we employ the industry's most advanced optical machinery and software. Our state-of-the-art prescription lab produces lenses for every prescription with high-quality coatings, as well as lens tinting for sunglasses and blue light glasses.
We care
After manufacturing and checking your glasses, we carefully package them into a hard-shell case with a complimentary lens cloth. We work with the best courier services to ensure your glasses arrive safely to your door in over 80 countries around the world.
Who we do it for
Nothing makes us happier than seeing you rock your Zennis. Every happy customer truly is a reason for us to celebrate.