Best Sellers
New Arrivals
Find your frame.
Shop popular eyewear styles.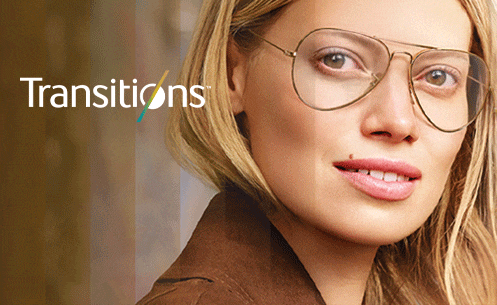 Discover Transitions® Signature® GEN 8™,
the most stylish and best light-adjusting lenses for everyday life.
Add to any Frame >
New Blokz® Plus
Mildly-tinted lenses with 12x more blue light protection
than regular Blokz® for heavy screen users.
Add Anti-Fatigue with slight magnification to reduce eye strain.
ADD TO ANY FRAME
See what's trending.
Shop the season's must-have looks.