Shop by Color
Find the perfect style in your favorite hue.
The Bright Side
---
Make a statement in vivid, radiant hues inspired by summer.
SHOP BRIGHT
Rainbow Glasses
---
Fun styles that channel all the colors, all at once.
SHOP RAINBOW
Power Pastels
---
Embrace a modern spin of the softest color palette.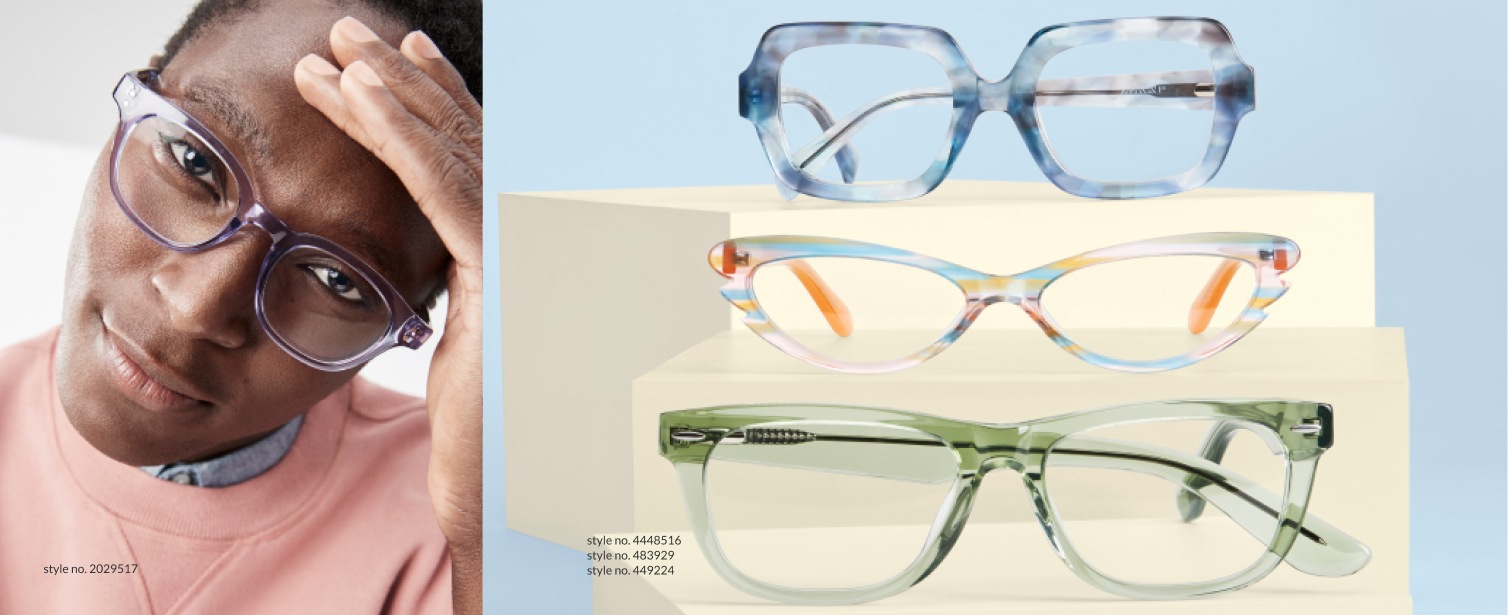 SHOP PASTELS
MORE SEASONAL PALETTES YOU'LL LOVE