Electric Daisy Carnival And EDM Fashion Trends

With Coachella long gone and more music-filled weekends on their way, festival season is in full swing. Next up: Electric Daisy Carnival. One of the biggest EDM music festivals in the world, EDC is a must-see, whether you're at the main event in Vegas or one of the satellites in the U.S. or abroad! With the hottest new music, celebrity guests, and out-of-this-world style statements, it's no surprise people call EDC the American Ibiza. Not sure how to accessorize your look for EDC? If you're in sunny Las Vegas (or pretty much anywhere this time of year), you're definitely going to need to build your look around some stellar shades. Read on for our recommendations of the perfect sunglasses for the latest EDM fashion trends.
Whether you like to keep it simple and comfortable or use the festival grounds as your runway, there's always a pair (or pairs!) of sunglasses to add some extra edge to your look – and some sun protection, too! We've been keeping an eye out for all of the hottest trends this season, and with everything from reinvented cat-eyes to colorful geometric shapes, there's a perfect pair for every look.
POP OF GREEN ACETATE FRAMES
Image Credit: AceShowBiz, Closetful of Clothes, Cut Y Paste
Make your sunglasses as crazy as the lights and décor with some lime green acetate frames. With a translucent finish for a modern edge and a color that will definitely turn heads, you can't go wrong with frames this bold. Whether you're keeping it casual in denim overalls like Cressida Bonas or pairing them with a colorful print like Dita Von Teese or Cara Delevingne, these sunglasses add a wacky and eye-catching finishing touch to any EDM festival look.
TRY: lime green acetate round frames with purple gradient lenses for a vibrant, one-of-a-kind look.
ELECTRIC BLUE FRAMES
Image Credit: GotCeleb, MoeJackson
Bold neon solids are perfect for making an impact with your festival look. Add a finishing touch to your #OOTD that no one can miss with frames in a striking neon blue. Let your sunnies take the spotlight with a pared-down boho look like Ashley Green, or just throw them on with any monochromatic outfit for an instant upgrade. Want to make an even bigger statement? Rock these geometric sunglasses with an all-blue ensemble à la Rihanna for the ultimate head-turner.
TRY: turquoise hexagonal frames with metallic arms for an ultra-cool, festival-ready look.
THE NEW CAT-EYE
Image Credit: Pinterest UK, GotCeleb, Witty And Pretty
An EDM festival might be the pinnacle of modern trends, but that doesn't mean you can't add a little retro note to your outfit for a look that's totally unique and on-trend. Reinvented cat-eyes are everywhere this festival season, and it's easy to see why. This feminine, flattering frame can totally transform with ultra-modern detailing, mirror lenses, bold color combos, and more. Add an instant boost of pinup-girl-chic to your Electric Daisy outfit with some vintage-meets-modern frames. Whether you're going for pastels and patterns like Dita Von Teese or rocking an ethereal all-white ensemble like Paris Hilton, updated cat-eye lenses are a great way to add a bit of flair to your look. Our favorite outfit? Emma Roberts' all-black ensemble that makes her sunnies take center stage.
TRY: these cut-out cat-eyes with hot pink gradient lenses for the chic-est spin on an old favorite.
ULTRA-MODERN MIRROR LENSES
Image Credit: Daily Mail
Colorful, mirrored shades might just be the new staple sunglasses after this festival season. With reflective lenses in any color of the rainbow, they're one of the most versatile eyewear choices on the market. Dress up round mirrored frames with an edgy corset like Behati Prinsloo or a festive tank top like Rita Ora.
Image Credit: Daily Mail
Or throw on some mirrored aviators with a colorful and eclectic top-skirt combo like Natalie Blackman, or go for some all-out western fringe like Suki Waterhouse – it's up to you! These lenses add a modern edge to any outfit, no matter whether it's low-key casual or all-out glam.
TRY: green reflective lenses with black arms and a subtle edge detail for a unique and totally on-trend look.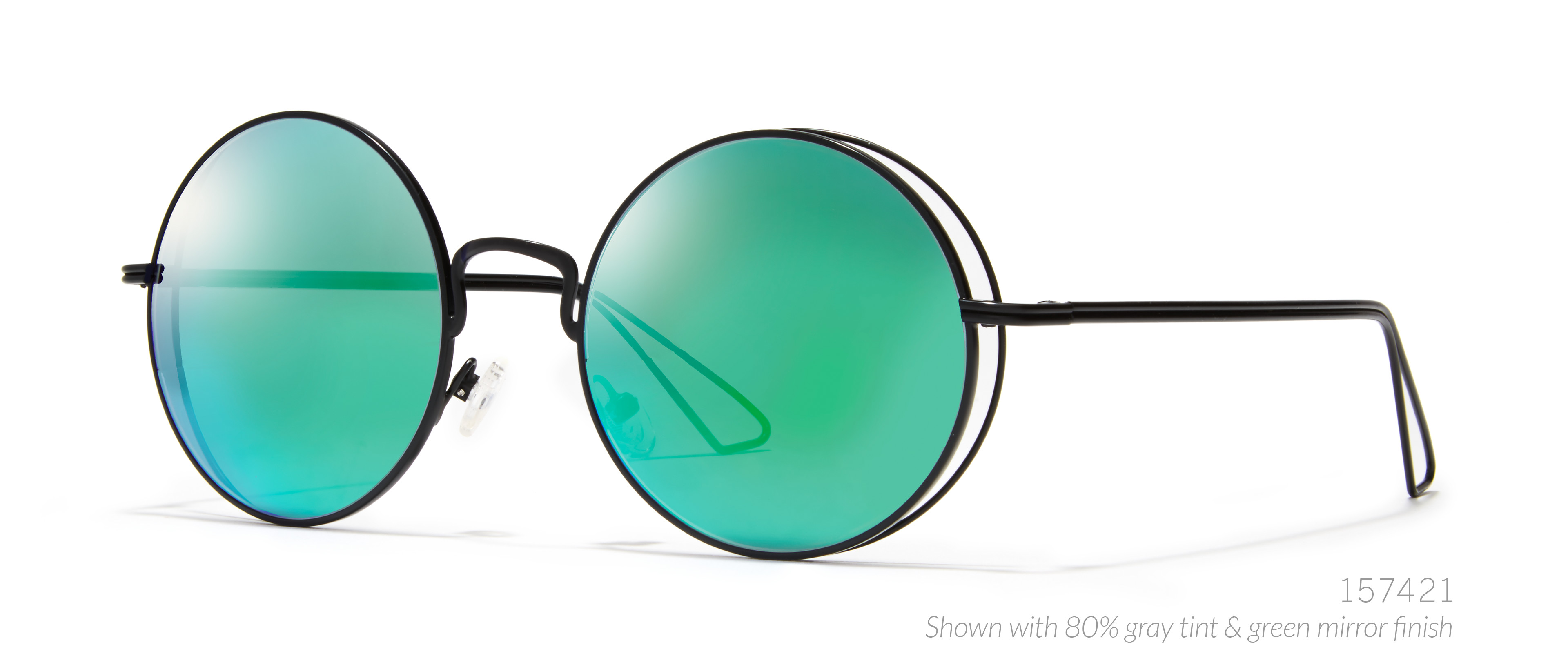 OR: go for the iconic blue mirror finish and some thin metal arms for a versatile, high-impact finish.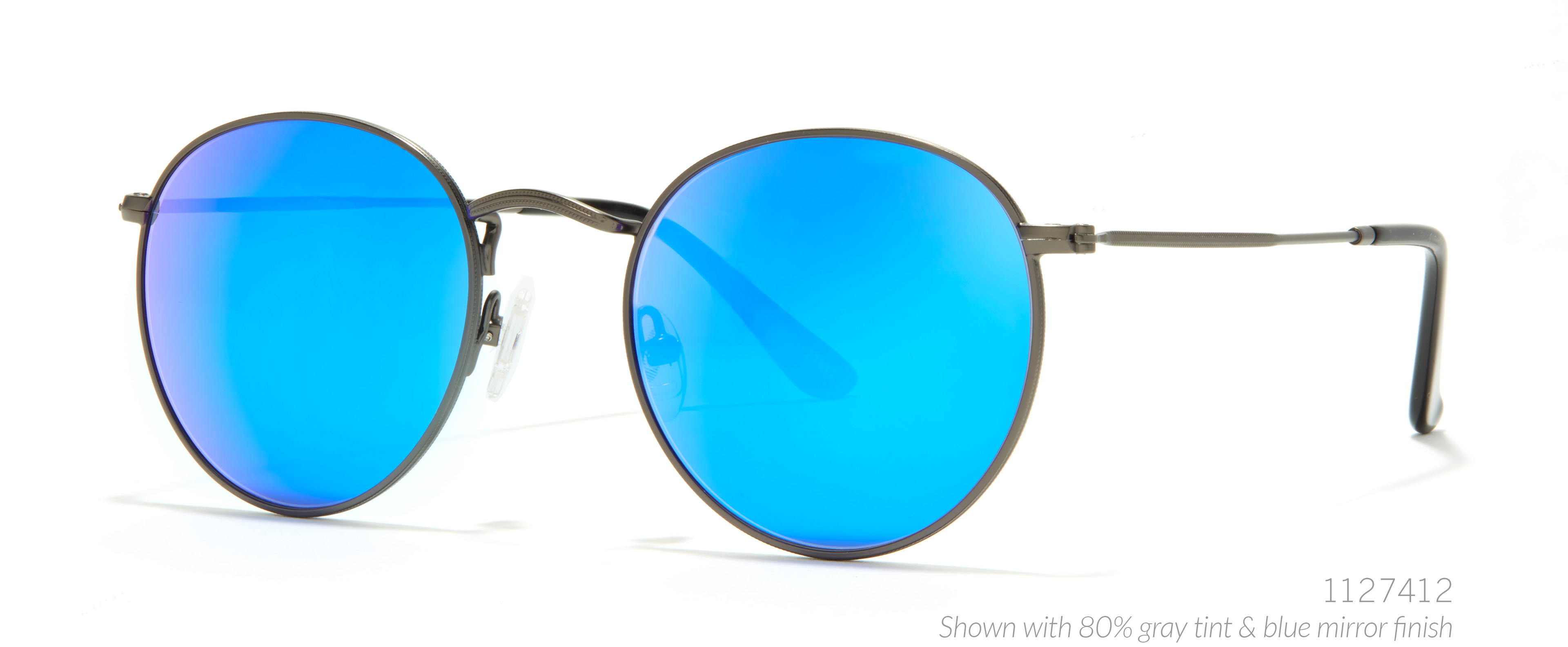 Everyone knows festival season is about more than just the music. Styling your look and keeping up with the latest EDM fashion trends is pretty much as important as catching all your favorite acts on stage. Showcase your style savvy and one-of-a-kind identity with frames from Zenni Optical. Whether you're going for a retro vibe, something ultra-modern, or anything in between, there's a pair that's perfect for your Electric Daisy festival look here at Zenni Optical. Which frames are your favorite? Let us know in the comments below!
Also, if you liked this post, be sure to check out our entire festival sunglasses selection.