Elevating VR with Zenni's Meta Quest 3 Prescription Inserts: Jose Flores' Review on LinkedIn
Virtual Reality (VR) has revolutionized our entertainment experiences. Yet, for glasses wearers like Jose Flores, enjoying VR can be challenging. In a brief LinkedIn post, Jose shares his delightful encounter with Zenni Optical's VR prescription inserts for the Meta Quest 3. In this blog, we'll explore his review and highlight how Zenni's inserts enhance VR, providing crystal-clear vision with ease.
Jose Flores' Review
Jose Flores, a VR enthusiast, took to LinkedIn to express his VR journey and the relief found in Zenni's VR prescription inserts
"I can't see far without glasses, and I need them in VR. But I scratch lenses or glasses fog up, so I had to try Zenni Optical's Quest 3 prescription inserts. They're amazing! Highly recommended if you need glasses 😎" -Jose Flores
Jose's testimonial underscores common VR challenges for glasses wearers – clarity and comfort. Zenni's VR prescription inserts address these issues:
– Clarity: Zenni's inserts provide the needed clarity for immersive VR experiences, eliminating the need for constant adjustments.
– Comfort: Jose's struggles with scratched lenses and fogged glasses are resolved with Zenni's inserts, ensuring uninterrupted VR adventures.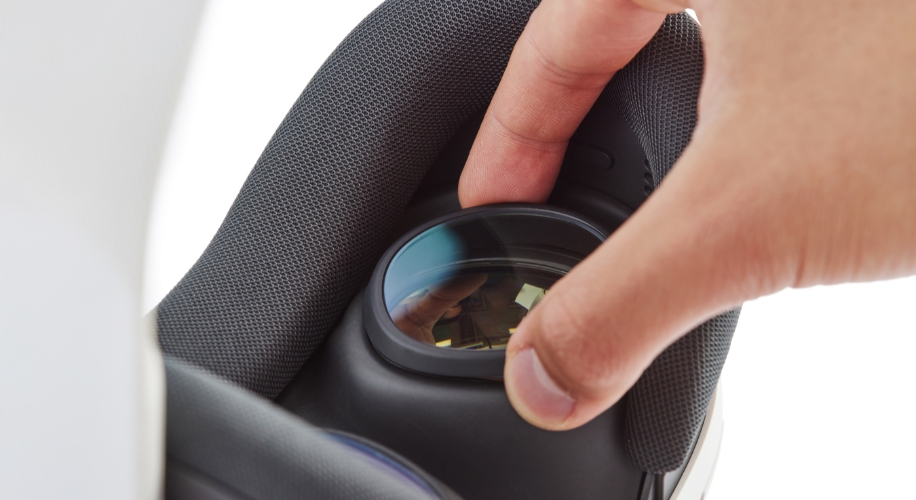 Jose Flores' LinkedIn post is a testament to Zenni Optical's VR prescription inserts for the Meta Quest 3. These inserts not only enhance clarity but also boost comfort during VR experiences. If you're a glasses wearer and a VR enthusiast like Jose, discover the difference with Zenni's VR prescription inserts. Enjoy seamless, clear VR adventures, just as Jose did, and journey into virtual worlds with confidence in your vision.
Shop Prescription VR Inserts for Meta Quest 3

Dr. Sophia Moh, OD, is an optometrist based in the Bay Area, California. She holds a doctorate from UC Berkeley School of Optometry and has worked in various eye care settings, including primary care optometry, general ophthalmology, community health clinics, and Veterans Affairs. Dr. Moh is dedicated to improving global vision health by making high-quality, affordable eyewear accessible to all. She is also a certified American Board Optician (ABO) and actively contributes to optical education through training and lectures.