Sunglasses as Wedding Favors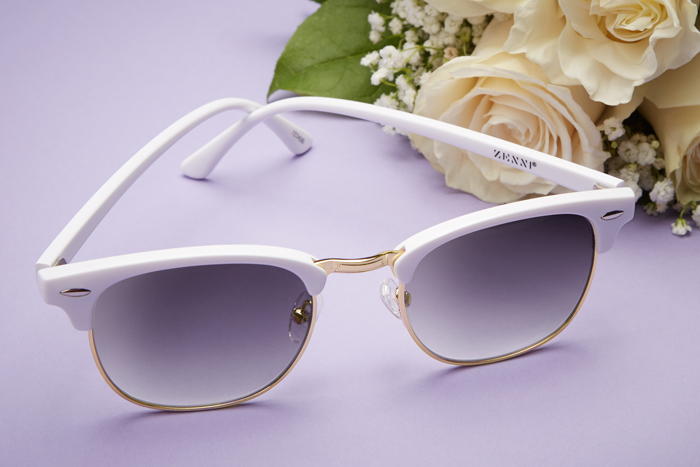 When it comes to wedding favors, we say giving sunglasses is an absolute DO! The outdoor wedding season is just getting started, so why not give your bridal party some chic sunnies for the occasion? Sunglasses are a gift that just keeps giving — they protect your eyes, dress up your outfit, and make every group photo a winner. Plus, every time your friends and family put them back on, they'll be transported back to the wonderful moments they shared with you on your big day.
Image Credit: A Big Colorful Wedding
From classic mirrored aviators to Old Hollywood cat-eyes and trendy translucent frames, there are endless eyewear options to make you and your bridal party look fabulous. In fact, you can turn any pair of Zenni frames into sunglasses, so you're sure to find something that matches your wedding scheme with all of those shapes and colors to choose from.
Style Ideas For Glasses Favors
If it's an element of vintage-inspired glamour you're looking for, you can't go wrong with a large, bold frame.
TRY: A black frame with a round or rounded cat-eye shape. You and your bridal party will be showstoppers in these eye-catching silhouettes!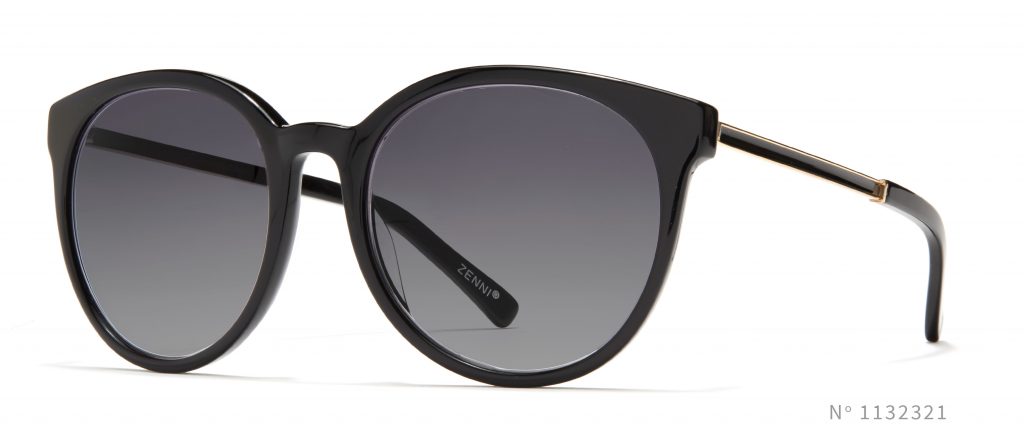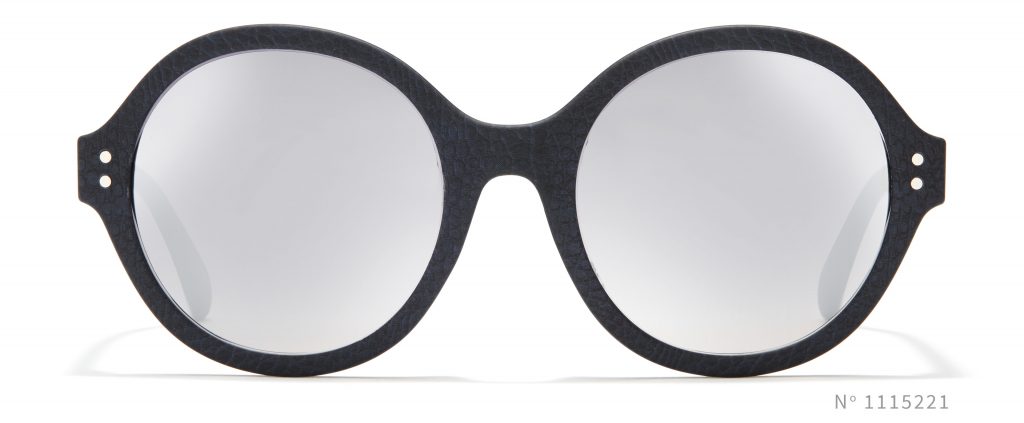 Does your wedding have a neutral color palette that could use a playful pop of color to spice things up? Or maybe you just can't get enough color?
TRY: Multi-colored browline sunglasses give your bridal party a quirky and stylish look. The speckled pattern goes with nearly any dress, especially neutral tones.
We at Zenni are HUGE fans of this fall's round silhouette trend, so what better place to show off some sophisticated and current styles than your wedding? You and your bridal party will look both modern and fashionable in these round gold frames. Plus, the delicate shape is a match made in heaven for an outdoor garden wedding!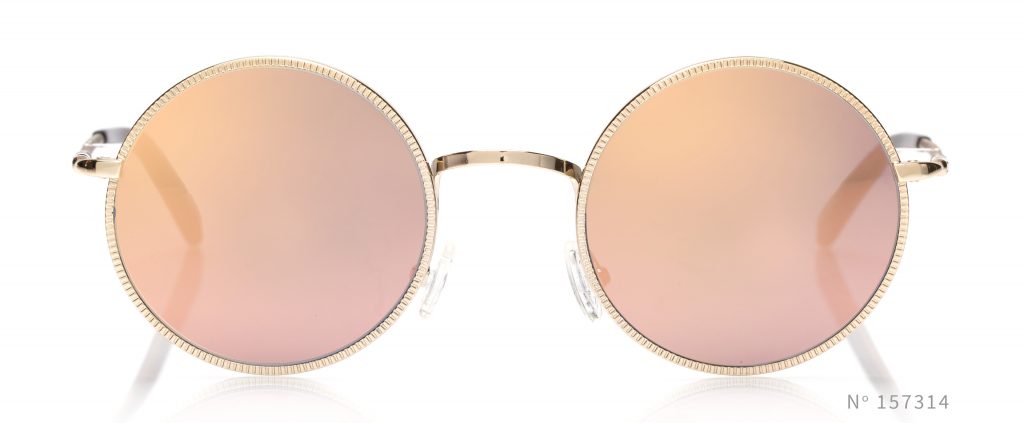 Want to ensure the frames you choose will never go out of style? You can't go wrong with a chic pair of mirrored aviators. They flatter every face shape and a cool tint adds an extra bit of color to your ensemble.
TRY: Silver aviators with blue-tinted lenses and a green mirror finish is perfect for an outdoor wedding with lots of greenery.
The creativity shouldn't stop at picking out your frames — there are so many unique ways to gift your bridal party some new sunnies. You could make them into a centerpeice of their own by placing them under a fun sign, or for a more personal touch, individually wrap them with a note to each member of the bridal party about why they're a special part of your life.
And don't forget to personalize! For all Zenni glasses, it's easy to personalize the frames with engraving: add the date of the wedding, a bridal party nickname, or any unique message to keep your treasured memories connected to the glasses you choose! Your bridal party will love having something personal and customized to remember such a fun and amazing event.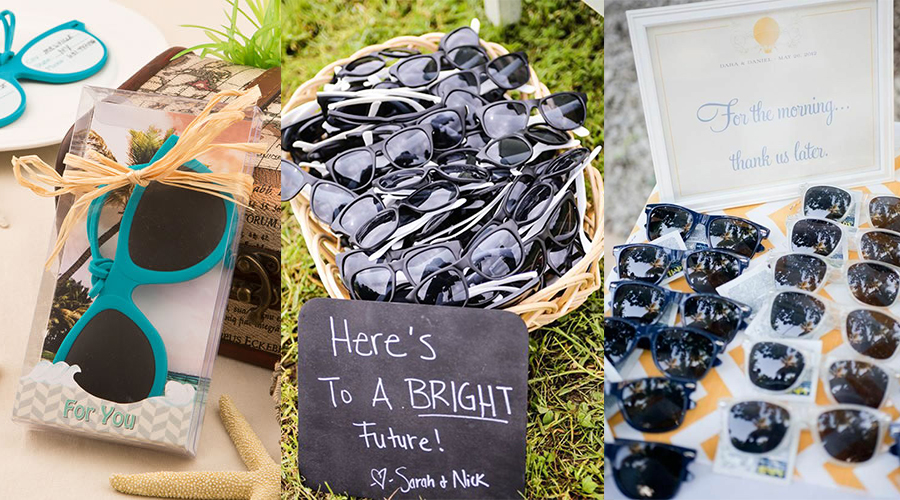 Image credit: Pinterest
And who says the bridal party gets to have all the fun? Don't forget to have your groomsmen complete their look with some coordinating sunglasses as well. From playful, retro-inspired in a bold color to classically cool aviators, there's sure to be a perfect pair for everyone on your special day.
Image credit: SThe Knot
Which shades would you want to flaunt at your outdoor wedding? Let us know in the comments below!