The Perfect Frames for Round Face Shapes: A Comprehensive Guide
Exploring eyewear options? Great, we've got you covered. Deciding on the perfect frames can be a bit tricky, especially when you're not sure which styles suit your face shape. Don't worry, we're here to make this a breeze. In this article, we're diving into the world of eyeglasses that flatter round face shapes.
Understanding Your Round Face:
First things first, let's determine if you have a round face shape. People with round faces have softer angles and typically possess the following features:
Full cheeks.
Rounded chin.
Similar width and length of the face.
If these characteristics sound like you, congratulations – you've got a round face! Now, let's explore the eyewear options that will enhance your natural beauty.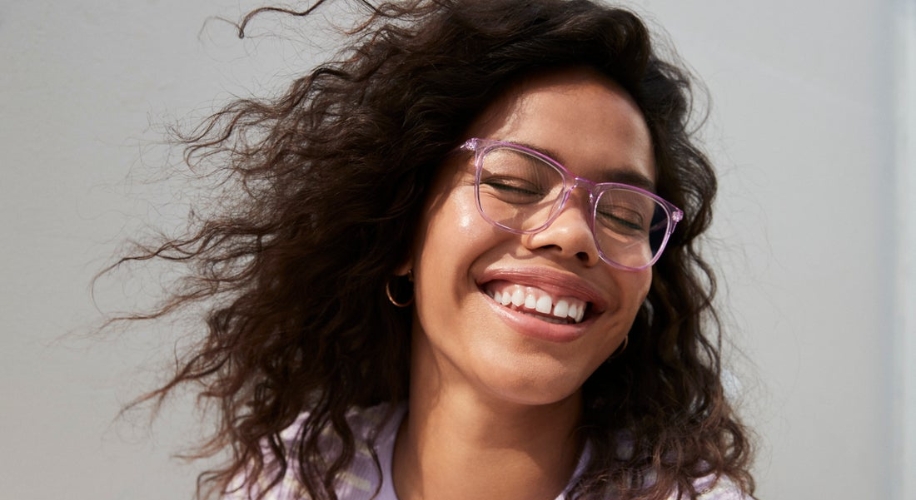 The Magic of Frame Types:
1. Rectangular Frames:
One of the most flattering choices for round faces is rectangular frames. These angular shapes provide a striking contrast to your curves, making your face appear longer and slimmer. The clean lines of rectangular frames add definition, emphasizing your unique features.
2. Cat-Eye Frames:
Cat-eye frames are a classic option that adds an element of sophistication to your look. The upswept corners draw attention to the upper part of your face, creating balance and lifting your features. These frames are especially charming for a fun and retro vibe.
3. Square Frames:
Square frames offer a bold and modern look that complements the softness of round faces. By introducing sharp angles, square frames help structure your facial appearance. This choice is excellent for those who prefer a contemporary style.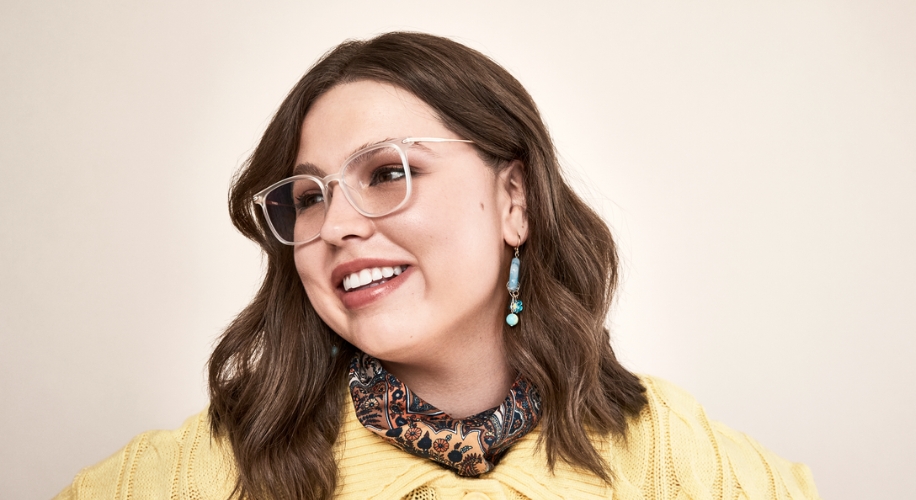 4. Browline Frames:
Browline frames, with a thicker upper frame, draw attention to your browline and the upper part of your face. This design creates a balanced look, and the thin lower frame adds elegance to your eyewear.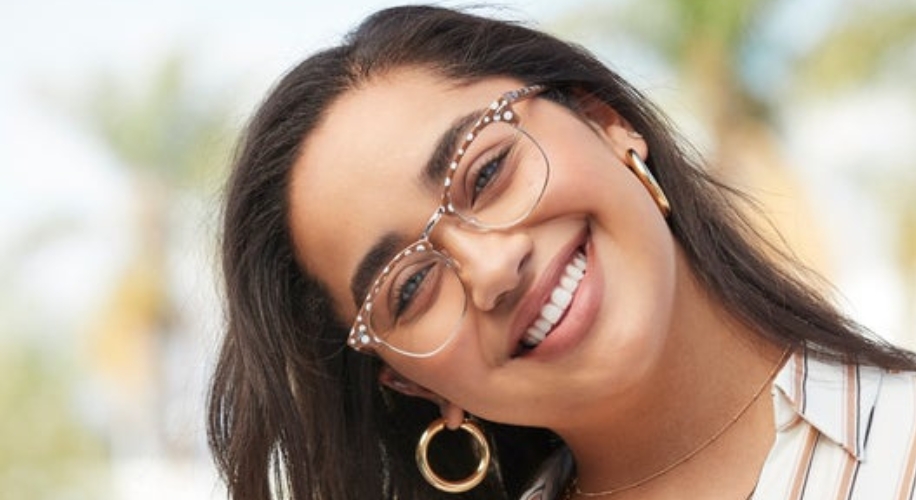 5. Geometric Frames:
Geometric frames, like hexagon or octagon shapes, offer a unique and fashion-forward option for round faces. They add a touch of edginess and break the circular pattern, making your face stand out.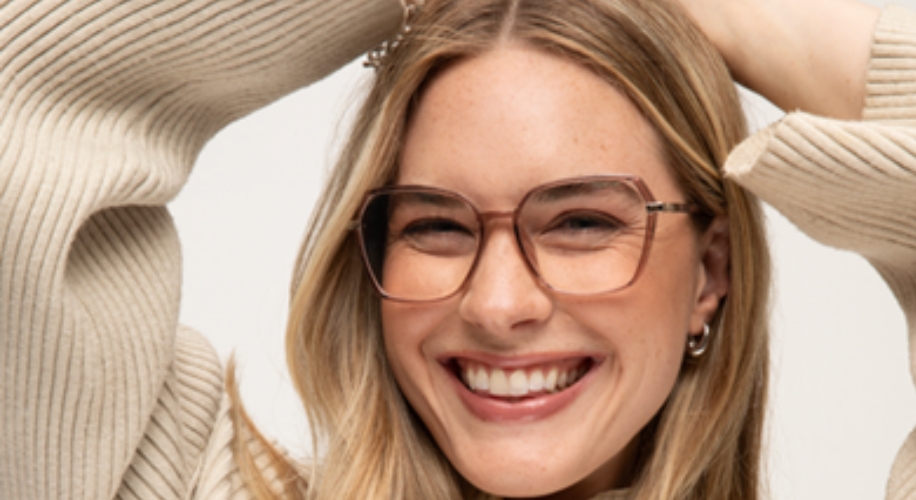 Anti-Reflective Coatings:
For eyeglass maintenance, consider opting for oleophobic anti-reflective coatings. They not only reduce glare but also repel smudges and fingerprints, keeping your lenses cleaner and clearer. This is especially helpful for those of us who can't resist adjusting our frames with our fingertips.
Nose Pads and Universal Bridge Fit:
Another crucial consideration is comfort. Frames with nose pads ensure a secure fit without resting on your cheeks. Universal bridge fit frames accommodate various nose shapes, reducing the chances of discomfort and slippage. Comfortable frames are essential for long-lasting wear, especially if you require prescription lenses.

Making the Final Decision:
Now that you're equipped with the knowledge of what frames work best for your round face shape, it's time to explore Zenni Optical's vast collection. With a wide range of frame types, colors, and sizes, you're sure to find the perfect pair that suits your style and personality.
Remember, the best glasses are the ones that make you feel confident and comfortable. The ideal frames enhance your unique features and express your individuality. So, take your time, try out different styles, and don't hesitate to reach out to our friendly customer support team if you need guidance.
In Summary:
If you have a round face, look for frames that create contrast and add angles to your features.
Rectangular, cat-eye, square, browline, and geometric frames are excellent choices.
Consider lens coatings like oleophobic anti-reflective for smudge resistance.
Opt for nose pads and universal bridge fit for comfort.
Now you're all set to embark on your eyewear journey with confidence. Explore our diverse collection, find the frames that resonate with you, and get ready to showcase your unique style. At Zenni Optical, we're here to make sure you look great and feel fantastic in your eyeglasses, every day. Happy shopping!

With over 15 years of experience in the optical industry, Frankie Marina is a seasoned optician who has held various roles, from General Manager overseeing optical labs and collaborating with eye doctors to her meticulous position as Final Inspector ensuring the precision of each ordered pair of glasses. Throughout her career, she has refined her expertise. Frankie's skills include troubleshooting vision errors and curating frames for high-profile VIP clients, effortlessly blending functionality with style. Today, as a dedicated optician with Zenni Optical, Frankie is committed to helping people see better and live better by sharing her wealth of knowledge and discover eyewear solutions that not only promote clear vision, but also instill confidence.