Get Jennie's BLACKPINK Style with Zenni's Affordable Black Oval Sunglasses!
View this post on Instagram
Hey Blinks! BLACKPINK's Born Pink World Tour has left us in awe, and one thing that caught everyone's attention was the idols' impeccable style, especially Jennie's trendy black oval sunglasses. If you've been wondering how to rock a similar look without breaking the bank, we've got you covered! Zenni has the perfect pair to help you channel your inner Jennie without compromising on style or your budget.
Introducing Zenni's Premium Oval Sunglasses, available at just $39.95. These frames are a nod to the glamorous 60s, making a bold statement with their exaggerated outer edge shape. Crafted from lightweight and glossy TR90 plastic, these oval sunglasses are not only stylish but also comfortable for all-day wear. Whether you're heading to brunch or a music festival, these frames will effortlessly elevate your look.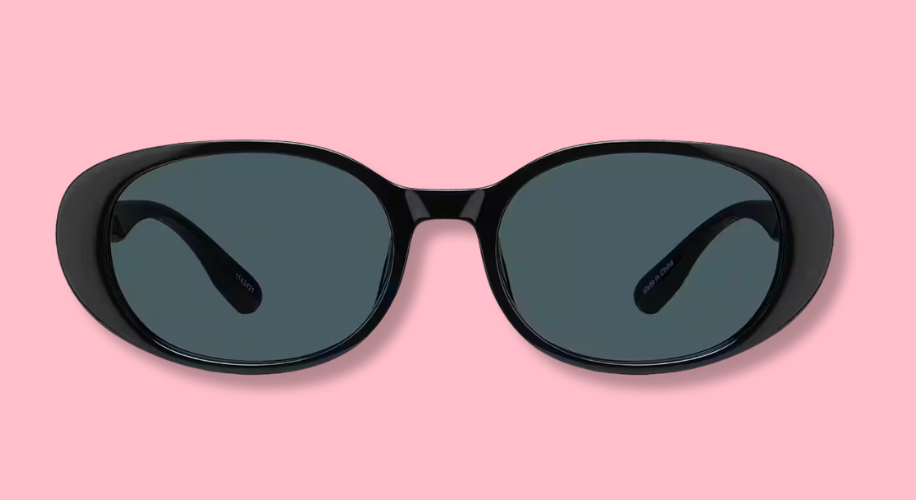 To truly capture Jennie's chic aesthetic, consider opting for dark gray tinted sun lenses. This choice adds an extra touch of cool girl vibe to your look. For an upgrade that not only enhances your style but also your vision, go for the gray polarized lenses. These lenses help reduce glare from the sun, providing a more comfortable and enjoyable visual experience. Whether you're strolling down the street or attending an outdoor event, the polarized lenses will keep your eyes protected while ensuring you look effortlessly cool.
At Zenni, we believe that everyone deserves high-quality, stylish eyewear without breaking the bank. With our affordable black oval sunglasses, you can capture the essence of Jennie's BLACKPINK style and make a fashion statement that's uniquely yours. Don't miss out on the chance to rock these trendy frames and unleash your inner Blink!
Shop Premium Black Oval Sunglasses

Dr. Sophia Moh, OD, is an optometrist based in the Bay Area, California. She holds a doctorate from UC Berkeley School of Optometry and has worked in various eye care settings, including primary care optometry, general ophthalmology, community health clinics, and Veterans Affairs. Dr. Moh is dedicated to improving global vision health by making high-quality, affordable eyewear accessible to all. She is also a certified American Board Optician (ABO) and actively contributes to optical education through training and lectures.