Elevate Your Style with Zenni's Trendy Glasses Collection for Fall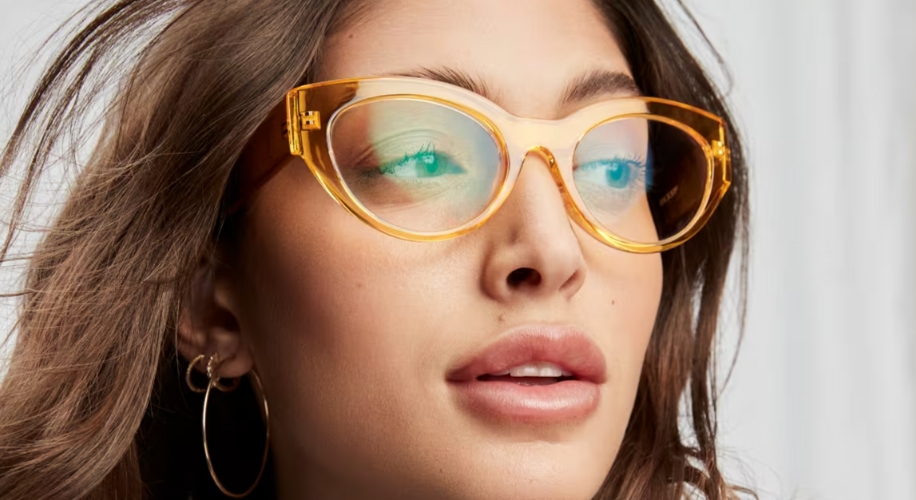 Hello, fashion-forward Zenni family! We're thrilled to invite you to explore the latest eyewear fashion with our Trendy Glasses collection, specially curated for the enchanting season of fall. At Zenni Optical, we believe that your eyewear should be a statement piece, effortlessly elevating your style and complementing your unique look. Discover the perfect frames for this fall and stay ahead of the trends by shopping our curated selection of stylish eyeglasses and sunglasses.
Yellow Oval Sunglasses: Make a Bold Statement
Stay ahead of the curve with our Yellow Oval Sunglasses, a perfect blend of contemporary design and bold fashion. Crafted from glossy hand-polished acetate, these oversized sunglasses feature thick outer rims and wide temple arms adorned with our distinctive "Z" Zenni logo. The dramatic flair of these sunnies adds a touch of glamor to any fall outfit, whether it's a casual day out or a more polished occasion. Complete your look by choosing a golden amber gradient tint that perfectly complements the warm hues of the season.
Explore the Yellow Oval Sunglasses
Yellow Cat Eye Glasses: Embrace Playful Elegance
For a bold and playful touch, our Yellow Cat Eye Glasses are a must-have this fall. Available in classic black or white, as well as a range of fresh translucent colors including pink, lilac, yellow, and green, these cat-eye frames are a versatile addition to your eyewear collection. Elevate your style further by adding a matching fashion tint to one of the translucent styles for a trendy monochromatic look. The wide frame, made with lightweight TR90 plastic, features wide temple arms for added flair.
Explore the Yellow Cat Eye Glasses
Mulholland Sunglasses: Channel Hollywood Glamour
Step into the spotlight with our Mulholland Sunglasses, an oversized geometric frame from the LA Collection that radiates Hollywood glamour. The acetate frame, available in dark tortoiseshell, black, and aqua blue, features spring hinges for a comfortable fit. Complete your glamorous look by pairing these sunglasses with a sage gradient tint, perfect for capturing the essence of fall.
Explore the Mulholland Sunglasses
Ready to elevate your style? Explore these trendy fall season glasses for women and more in our Trendy Glasses collection. Each frame is thoughtfully designed to enhance your fashion-forward sensibilities while offering the quality and comfort you expect from Zenni Optical. Stay fabulous, stay stylish, and shop the latest trends in eyewear with us!
Shop the Trendy Glasses Collection

Dr. Sophia Moh, OD, is an optometrist based in the Bay Area, California. She holds a doctorate from UC Berkeley School of Optometry and has worked in various eye care settings, including primary care optometry, general ophthalmology, community health clinics, and Veterans Affairs. Dr. Moh is dedicated to improving global vision health by making high-quality, affordable eyewear accessible to all. She is also a certified American Board Optician (ABO) and actively contributes to optical education through training and lectures.