The Eyewear Diaries by Dr. Sophia Moh: Black Oval Sunglasses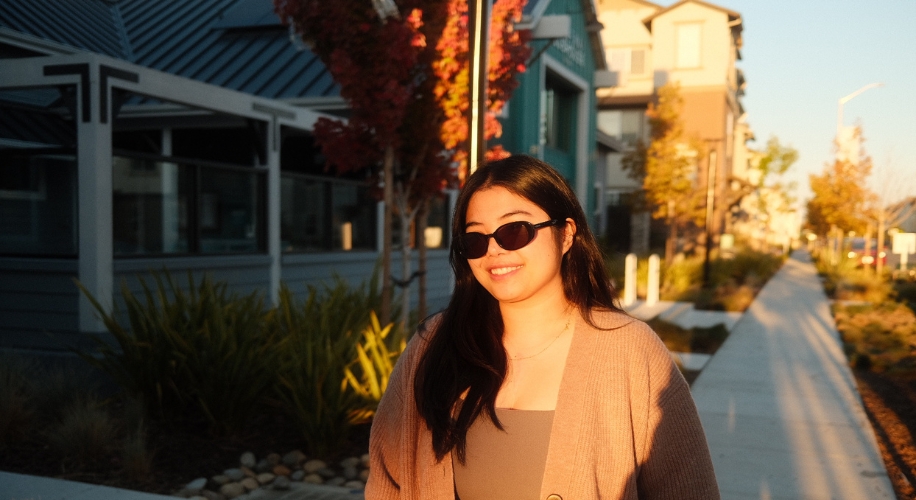 Hello, fabulous Zenni community! Dr. Sophia Moh here, and I'm beyond excited to welcome you to the first edition of "The Eyewear Diaries". This is a space where I'll dive into the latest eyewear trends, share style tips, and explore the perfect frames for every occasion. And what better way to kick off this eyewear adventure than with my current Fall favorites – Zenni's sleek black oval sunglasses.
Embracing Fall Vibes with Zenni's Stylish Black Oval Sunglasses
Priced at $39.95 for the frame, these premium black oval sunglasses are a nod to the '60s with a modern twist. Crafted from lightweight, glossy TR90 plastic, the frame boasts an exaggerated outer edge shape that effortlessly catches attention. Join me on this journey as we explore the chic details and comfort features that make these sunglasses a must-have for Fall.
The Lens Recipe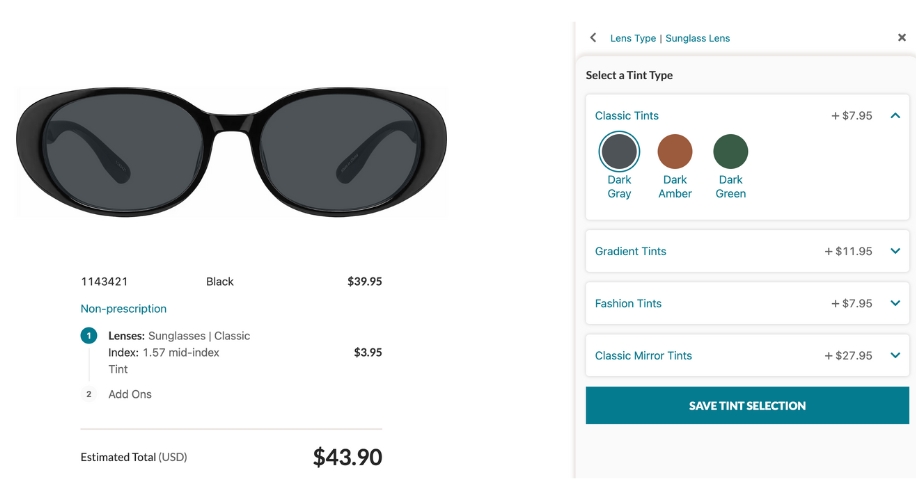 Get the full look by refining your lens customization. Opt for a touch of elegance with dark gray tinted lenses, seamlessly blending style and functionality for the perfect Fall aesthetic. As you customize your lens, simply choose Sunglasses > Classic lens > Dark Gray tint to complement these sleek frames. For those seeking an added layer of refinement and glare reduction, explore the option of polarized lenses. Select Sunglasses > Polarized > Gray tint for a versatile and stylish eyewear experience. Rest assured, every Zenni lens guarantees 100% UV protection, ensuring your eyes stay shielded from the sun's rays as you step out in style with your personalized black oval sunglasses.
Black or Pink? Or Both?
I adore these black oval sunglasses so much that I couldn't resist getting them in pink as well! The versatility of these frames is truly unmatched. While the black pair exudes a cool-girl vibe, the pink variation adds a playful touch, making it the perfect accessory for brunch with the girlfriends. The subtle yet distinct design of these sunglasses complements various styles, making them a staple in my collection for any occasion.
Stay tuned for more insights and styling tips in The Eyewear Diaries as we continue to explore the world of eyewear with Zenni Optical. Cheers to embracing fall vibes with your favorite frames!
Cheers,
Dr. Sophia Moh
Optometrist & Optician

Dr. Sophia Moh, OD, is an optometrist based in the Bay Area, California. She holds a doctorate from UC Berkeley School of Optometry and has worked in various eye care settings, including primary care optometry, general ophthalmology, community health clinics, and Veterans Affairs. Dr. Moh is dedicated to improving global vision health by making high-quality, affordable eyewear accessible to all. She is also a certified American Board Optician (ABO) and actively contributes to optical education through training and lectures.