Get BLACKPINK Lisa's Black Oval Sunglasses Style with Zenni's Affordable Alternatives
Image from @lalalalisa_m on Instagram
When it comes to fashion and style inspiration, it's hard to overlook the influence of K-pop stars. Their bold and unique fashion choices have set trends worldwide, and LISA from BLACKPINK is no exception. Known for her impeccable style, LISA has been spotted rocking black oval sunglasses that instantly caught the fashion world's attention. If you're a BLINK and a fan of LISA's style, you'll be delighted to know that you can find similar sunglasses at an affordable price with Zenni's help!
Zenni's Visual Search Tool: Your Key to Affordable Style
At Zenni, we understand the importance of staying stylish without breaking the bank. Our visual search tool is designed to help you find eyewear styles similar to those worn by your favorite celebrities, including Lisa. Whether you're looking for oval sunglasses, rectangular frames, or any other trendy eyewear, our tool simplifies the search process.
Here's how you can use Zenni's visual search tool:
1. Visit Zenni's Website: Head over to Zenni.com and access the visual search tool on the upper right corner.
2. Upload an Inspo Photo to the visual search tool.
3. Browse the Selection: In seconds, our tool will analyze the image and provide you with a curated selection of glasses that closely resembles your inspiration photo
LISA's Signature Style: Black Oval Sunglasses
Image from @lalalalisa_m on Instagram
LISA is renowned for her distinctive sense of fashion and often embraces unconventional and trendy accessories. One of her go-to accessories is a pair of black oval sunglasses that add an edgy and fashionable touch to her look. Oval sunglasses have made a comeback in recent years, and LISA's choice is a testament to their timeless appeal. Here are some similar styles of LISA's black oval sunglasses from Zenni:
Oversized Oval Sunglasses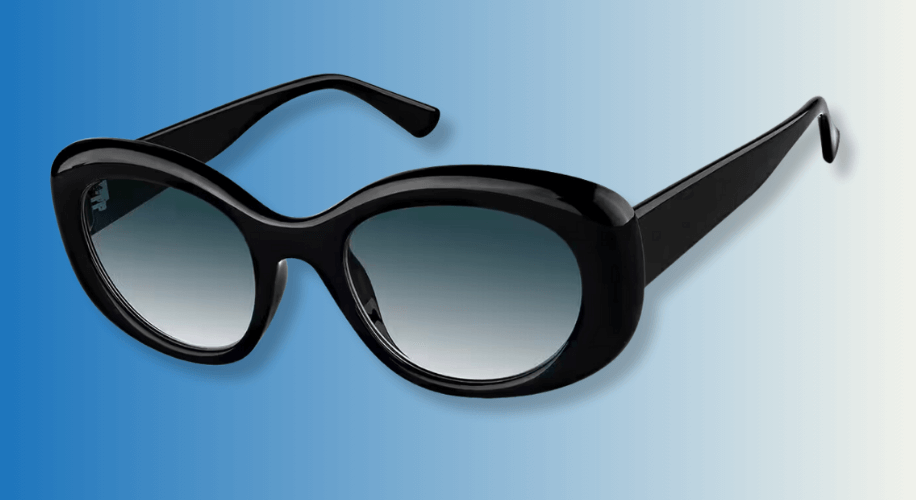 From St. Tropez to Venice, these effortlessly chic oval sunglasses add sophistication to whatever you're wearing. Made from glossy TR90 plastic, the lightweight frame wears comfortably all day. Shop Oversized Oval Sunglasses SKU# 1144521
Premium Oval Sunglasses 1143421
The 60s are back in these fashionable oval sunglasses. Made from lightweight, glossy TR90 plastic, the frame features an exaggerated outer edge shape that gets noticed. Comfortable for all-day wear, this look can go from brunch to a music festival. Shop Premium Oval Sunglasses SKU# 1143421
So, if you're a fan of Lisa's fashion-forward style and her black oval sunglasses have caught your eye, let Zenni be your fashion ally. Use our visual search tool to discover affordable sunglasses that capture the essence of Lisa's iconic look. Embrace your inner fashionista and step out in style without the hefty price tag. Find your celebrity-inspired eyewear with Zenni today!

Dr. Sophia Moh, OD is an optometrist located in Bay Area, California. She completed her undergraduate studies at UC San Diego and earned her doctorate at UC Berkeley School of Optometry. She has experience in a variety of eye care settings including primary care optometry, general ophthalmology, community health clinic, and Veterans Affairs. Her mission is to help the world see better by developing high-quality, affordable eyewear for everyone. She is also a certified American Board Optician (ABO) and provides training and lectures on optical education topics.