Finding Affordable Celebrity Style: How Zenni's Visual Search Tool Transformed My Eyewear Shopping
The other day, I had the incredible opportunity to attend a BLACKPINK concert, and there was no missing the stunning LaLisa, who was rocking the cutest sunglasses. Can you tell who my bias is? Her sense of style is unmatched, and I couldn't help but wonder if I could find something similar at a more affordable price. That's when I decided to turn to Zenni Optical's Visual Search Tool. In this post, I'm excited to share my experience and how this innovative tool helped me discover affordable eyewear that matches my favorite celebrity's style.
Discovering Zenni's Visual Search Tool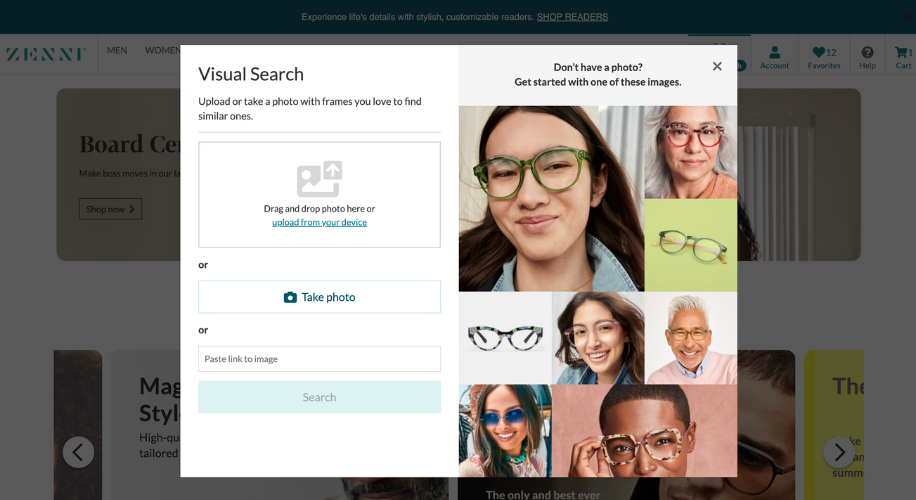 Zenni's visual search tool is an ingenious feature that allows you to search for eyewear by simply uploading a picture.You can find this tool on the upper right hand corner of Zenni's home page. Whether you want to replicate a celebrity's look or find glasses that suit your favorite style icon, this tool can make it happen.
Using Zenni's Visual Search Tool
1. Uploading the Picture
The first step in this eyewear adventure was selecting a clear picture of Lisa wearing those fabulous sunglasses from her Instagram. I wanted to capture the exact style I admired, and Lisa's social media offered the perfect reference point.
2. Instant Results and Recommendations
Once I had uploaded Lisa's picture, the visual search tool worked its magic. In seconds, it displayed a plethora of eyewear options that closely resembled the sunglasses Lisa had on. The variety of results was astonishing, ranging from different frame shapes to various lens colors.
3. Customizing the Lenses for Sunglasses
One of the best things about Zenni Optical is its customization options. Even the clear glasses displayed on Zenni's site could be transformed into sunglasses. With a few clicks, I could select tinted lenses to match Lisa's stylish shades. I can even make the sunglasses prescription or non-prescription. This level of personalization ensured that I could get the exact look I wanted while considering my visual needs.
Zenni's visual search tool made my eyewear shopping an enjoyable and personalized experience, allowing me to discover sunglasses that mirrored BLACKPINK Lisa's style. Whether you're inspired by celebrities or looking for a unique pair, Zenni Optical's visual search tool empowers you to fulfill your eyewear dreams without overspending. Happy shopping!

Dr. Sophia Moh, OD is an optometrist located in Bay Area, California. She completed her undergraduate studies at UC San Diego and earned her doctorate at UC Berkeley School of Optometry. She has experience in a variety of eye care settings including primary care optometry, general ophthalmology, community health clinic, and Veterans Affairs. Her mission is to help the world see better by developing high-quality, affordable eyewear for everyone. She is also a certified American Board Optician (ABO) and provides training and lectures on optical education topics.