Unlock Your Unique Style with Custom Glasses
Choosing a perfect pair of glasses isn't just about visual clarity, it's a personal statement about your style and identity. At Zenni Optical, we understand this, and we offer a wide range of customization options to turn your glasses into an accessory that reflects your personality and unique style.
Finding Your Perfect Frame
Whether you prefer rectangular glasses, aviator sunglasses, or sustainable glasses, the first step to customize your glasses is selecting the perfect frame that suits your face shape and personal style. You can explore our trend shop and get some inspiration. Here are some options:
Choose The Right Lens
From progressive lenses and blue light blocking to non-prescription glasses, the type of lenses you choose directly affect how you see the world. When customizing your glasses, consider the following types of lenses: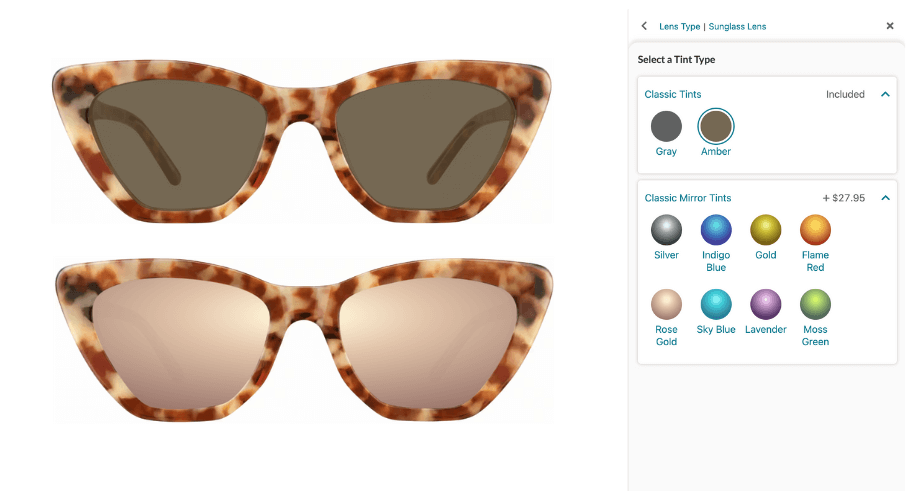 Accessorize Your Glasses
Lastly, don't forget to accessorize! From stylish cases to cleaning kits, we have all the essentials you need to keep your glasses in top shape. Plus, we offer a variety of eyewear trends to keep you up-to-date with the latest styles.
At Zenni Optical, we believe in the power of personal expression and celebrate individuality with our customizable glasses. So, whether you're looking for cheap frames or designer men's glasses, we've got you covered. Start customizing your perfect pair today!