Trendiest Women's Aviator Sunglasses
Aviator sunglasses have always been a classic choice of eyewear and they are making a huge splash in the style scene this year. The perfect mix of cool and classic, these sunglasses offer a fashionable way to protect your eyes from harmful UV rays. Today, we'll explore some of the trendiest women's aviator sunglasses and why they should be your next wardrobe addition.
Why Aviator Sunglasses?
Originally designed for pilots in 1936, aviator sunglasses are characterized by their teardrop-shaped lenses and thin metal frames. They were designed to protect pilots' eyes while flying at high altitudes. Today, aviator sunglasses have transcended their practical use to become a timeless fashion icon worn by celebrities and fashionistas alike. These versatile frames are suitable for numerous face shapes, making them a popular choice for men and women. Aviator sunglasses also provide excellent protection from the sun's harmful UV rays, thanks to their large lenses which provide significant coverage around the eyes.

What Makes Aviator Sunglasses Trendy?
Versatility: Aviator sunglasses can be paired with any outfit, from casual to formal. They instantly add a touch of sophistication and style.
Variety: These sunglasses come in a range of colors and styles, from classic black and gold frames to more modern versions with vibrant mirrored lenses. There are countless options to suit every personality and style preference.
Timeless Appeal: Aviator sunglasses have been in style for decades and continue to remain a top choice for fashion enthusiasts. Their timeless appeal makes them a staple in your eyewear collection.
Our Trendiest Women's Aviator Sunglasses
These classic, value-priced aviators are a cool choice for sunglasses or everyday glasses. The medium-wide stainless-steel frame features adjustable nose pads and acetate temple arms for added comfort. It is available in gray, gold, and pink.
Hayden 1129919
These glasses are part of the Kittles x Zenni collection. Using advanced edging technology and high-quality materials, our premium sunglasses have a luxurious feel with subtly curved lenses.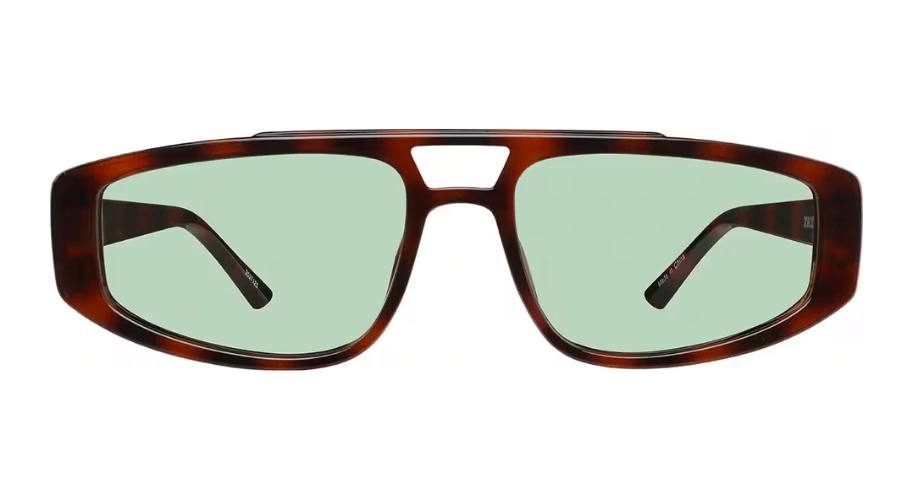 Futuristic Aviator Glasses 2037125
Take the modern route with these futuristic aviator glasses. The streamlined frame is made from impossibly lightweight TR90 plastic and features minimal details and clean lines. This style is an ideal candidate for both glasses and sunglasses. The barely there feel of this frame is great for all-day wear.
Aviator sunglasses are not just a fashion statement but also a practical choice for eye protection from the sun. Their timeless design and versatility make them a must-have accessory for any wardrobe. Pair your aviator frame with the perfect tinted lens with over 20 shades to choose from. Whether you prefer classic gold frames or modern, futuristic styles, Zenni has the perfect pair of aviator sunglasses to suit your taste and elevate your style.

Dr. Sophia Moh, OD is an optometrist located in Bay Area, California. She completed her undergraduate studies at UC San Diego and earned her doctorate at UC Berkeley School of Optometry. She has experience in a variety of eye care settings including primary care optometry, general ophthalmology, community health clinic, and Veterans Affairs. Her mission is to help the world see better by developing high-quality, affordable eyewear for everyone. She is also a certified American Board Optician (ABO) and provides training and lectures on optical education topics.