Keke Palmer and Zenni: Unleash Your Bold Style with "Board Certified" Eyewear
At Zenni Optical, we're excited to share the news of our latest collaboration with the remarkable Keke Palmer, and it's nothing short of spectacular! We've joined forces with this Emmy® Award-winning actress, musician, producer, and style icon to curate our "Board Certified" eyewear collection, the second installment of our "Find Your Frame of Mind" campaign.
Keke Palmer embodies everything we love about fashion – it's not just about what you wear; it's a form of self-expression, creativity, and fun. Her infectious energy and individuality align perfectly with our mission at Zenni, which is to make prescription eyewear not only affordable but also a means of celebrating your unique style.
So, let's dive into the world of "Board Certified," where Keke's fierce and bold style inspires you to embrace your inner big boss.
What is "Board Certified"?
"Board Certified" is more than just eyewear; it's a style statement. It's about seamlessly transitioning from the sleek boardroom look to the elegant style of a night out. As the summer sun begins to set, this collection provides inspiration for getting back to business, taking charge, and confidently putting your best frame forward, whether you're in the office or on work-from-home calls.
Why Keke Chose Zenni
Keke chose Zenni because she believes in fashion as a form of individuality and variety. Our brand encourages embracing uniqueness and celebrating diversity in style. Fashion should be for everyone, and our collaboration with Keke embodies this spirit.
Big Boss Energy – It's More Than a Catchphrase
"Big Boss Energy" is all about confidence, realness, individuality, strength, vulnerability, and composure. It comes from within and reflects Keke's journey of self-discovery and life experiences. Challenges, in her view, are character-building moments that shape the "Big Boss Energy" we all aspire to possess.
Embracing Your Individuality
Keke believes that life is about embracing your individuality. No two people are alike, and that's what makes collaborations and relationships interesting. Uniqueness is what makes fashion appealing, and "Board Certified" empowers you to take risks and embrace variety.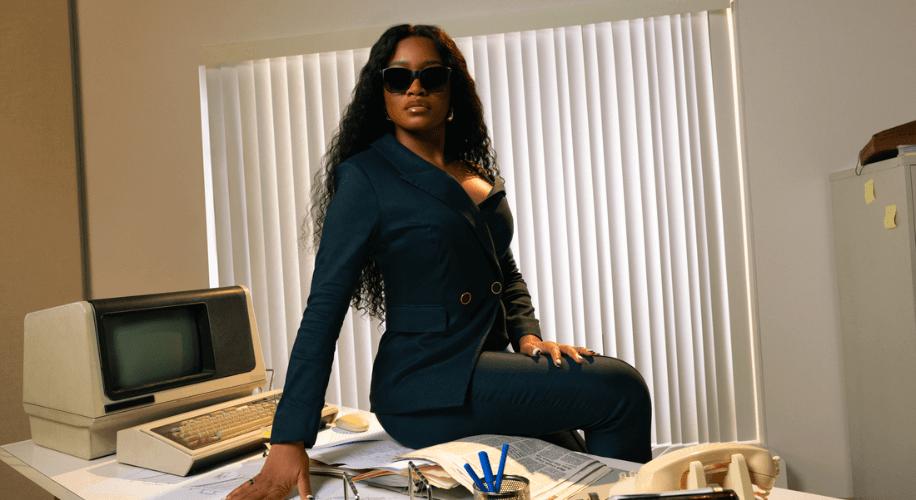 What to Expect From Keke Palmer
Keke has exciting projects lined up for the rest of this year and beyond. She's embarking on her very first concert tour in September, performing both new and older songs, making dreams come true for her fans. She's also a digital network founder, with KeyTV focusing on education, democratization of the entertainment business, and, of course, entertainment itself. Exciting shows are premiering on KeyTV, so keep an eye out for some fantastic content.
With our "Board Certified" collection curated by Keke Palmer, you can embrace your bold style and unleash your inner big boss. At Zenni, we're thrilled to continue bringing you eyewear that not only makes you see better but makes you look and feel amazing while doing it.
Fashion should be about celebrating who you are, and we're here to help you do just that. Check out the "Board Certified" collection exclusively at Zenni.com and get ready to make a style statement that's uniquely you. Stay tuned for more exciting collaborations and eyewear collections that celebrate your individuality!
To stay updated on our Keke Palmer x Zenni "Board Certified" collaboration, visit Zenni.com/Keke and follow us on social media at @ZenniOptical. Don't miss the chance to embrace your bold style with Zenni Optical!