6 Reasons You Need Personalized & Custom Eyeglasses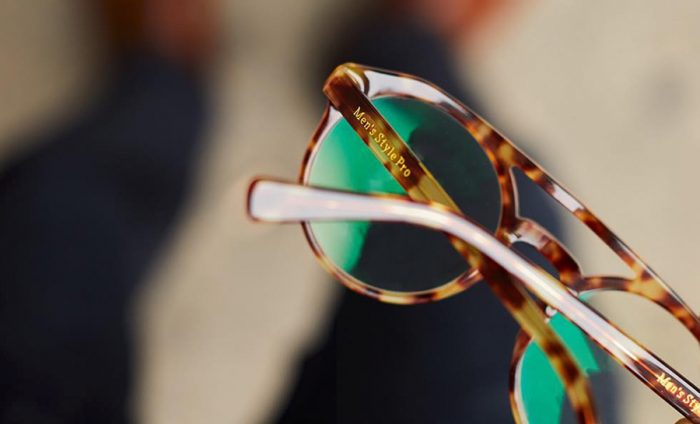 When you order frames from Zenni Optical, you get the best of both worlds: on-trend eyewear at an affordable price point. You may not think to engrave expensive frames from an optometrist's office, but when you order online, you have the option to turn your frames into a keepsake or event-specific eyewear without blowing your budget.
Custom eyeglasses featuring engraving is a new trend in eyewear that make your pair of frames completely unique from the rest. Whether you're promoting your brand or wanting to monogram your frames, here's six reasons you should consider personalized eyewear before checkout:
1. Support Your School or Alma Mater
Whether you're a student or alumni, there's no reason hold back on your school spirit. And with the ability to customize frames with personal messages or initials, why not support your alma mater or school?
Add the abbreviated school name to the side of your frames and match the color to your school. With custom engraved text, you could choose your graduation date, school name, fraternity or sorority.
Image source: @palloncinooo
2. Kids Names or Initials
Let's be honest, it's a wonder how kids don't lose their glasses on regular basis. Make sure your kids know their frames with custom engraving of their initials or names on their eyeglasses. This will make it easier for bigger four-eyed families that leave their glasses around the house.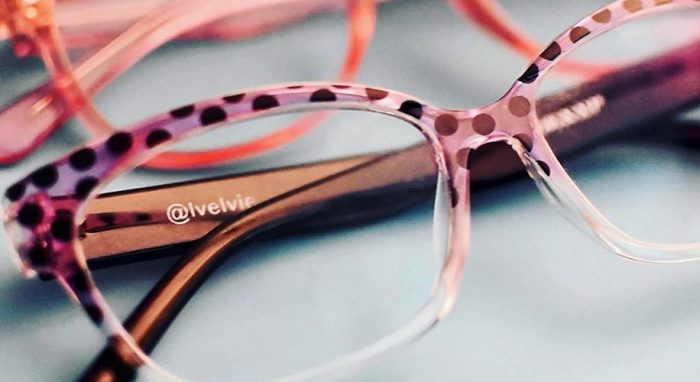 Image source: @lvelvie
3. Show Spirit for Your Team
Just as a coach or proud parent of an athlete, you know that team unity can make or break a big game. Show your team spirit with custom frames that match your favorite team! You can match your favorite sport's team gear without spending a fortune by ordering engraved sunglasses or frames featuring the team nickname or chant and their matching colors.
At the next tailgate, your frames will be the talk of the town with custom text carefully inscribed on the side of your glasses.
Image source:@chadhathcock
4. Promote Your Personal Business
If you're an entrepreneur, you take a lot of pride in your business. Select a new pair of frames and add your business's name to them. Not only does it add a bit of flair to your look, but you can promote your brand in a very subtle way. It's a unique way for you to show off all of your hard work.
5. Boost Your Gamertag
If you're a regular League of Legends record-setter, you should be proud! Head to the next esports tournament with custom eyeglasses featuring your gamertag on the temple. With a wide selection of fonts and color options, you can accentuate a neutral frame or create a contrast against an already vibrant temple. Don't forget to protect your eyes from FryEye, that tired, blurred, and dry feeling your eyes get from staring at computer screens. Prevent FryEye with Blokz by Zenni Optical, a blue blocker lens that filters out harmful UV and blue light from digital screens, artificial light, and the sun.
Image source: @dorky_vader
6. Keepsakes for Weddings
You have fretted over choosing the perfect wedding hashtag for months. Why not bring that social media tag into the real world with commemorative sunglasses or frames just for the special day? With Zenni's long list of colorful and trendy eyewear, you'll have no shortage of option when choosing a pair of glasses to match your wedding dress or suit!
Engrave your frames with your partner's initials, the wedding date or your wedding hashtag. Make your frames even more special for your biggest day.
Image source: @the_pinup_physicist
How Do I Add Custom Engraving to My Frames?
Great question! First, find a frame you love and add it to your cart to begin the order process. After you fill out your prescription information and select your lenses, you will find the custom engraving option underneath the ADD ONS menu.
Add custom engraving to the inside of the right temple arm for just $1.95, or opt to add custom engraving to the outside of both temple arms for $3.95. Choose from four classic fonts and nine vivid colors to complement any Zenni frame! You can even add Greek letters in the Arial font to show pride for your sorority or fraternity.
Note that frame temples must be thick enough to fit your custom engraving. If the frame you selected cannot be engraved, the engraving option on the order page will not be visible.
What are you waiting for? Browse our selection of modern and retro frames to find the ideal pair to personalize with your custom engraving. Let us know what frames you chose in the comments below!