Unveiling the Brilliance of Photochromic Glasses: Style, Protection, and Convenience in One Pair
When it comes to combining style, practicality, and eye health, nothing beats the versatility of photochromic glasses. These dynamic eyewear pieces are a must-have for those who value convenience and protection. But what exactly are photochromic glasses, and how do they stand out in the plethora of eyewear options? Let's delve into the remarkable world of photochromic lenses.
Understanding the Power of Photochromic Lenses

Photochromic lenses have a unique ability to adapt to different lighting conditions. They darken when exposed to ultraviolet (UV) light from the sun and return to their clear state in the absence of such light. This transition is not just a cool party trick; it offers numerous benefits to the wearer.
Comfort: By constantly adapting to the light around you, photochromic lenses provide continuous comfort and visual clarity, whether you're basking in the midday sun or working indoors.
Protection: These lenses shield your eyes from harmful UV rays, reducing the risk of eye problems such as cataracts, pterygiums, and pinguiculas.
Convenience: No need to switch between your regular prescription glasses and sunglasses. Photochromic lenses offer a two-in-one solution, ideal for those on the go.
Photochromic Lenses for All Needs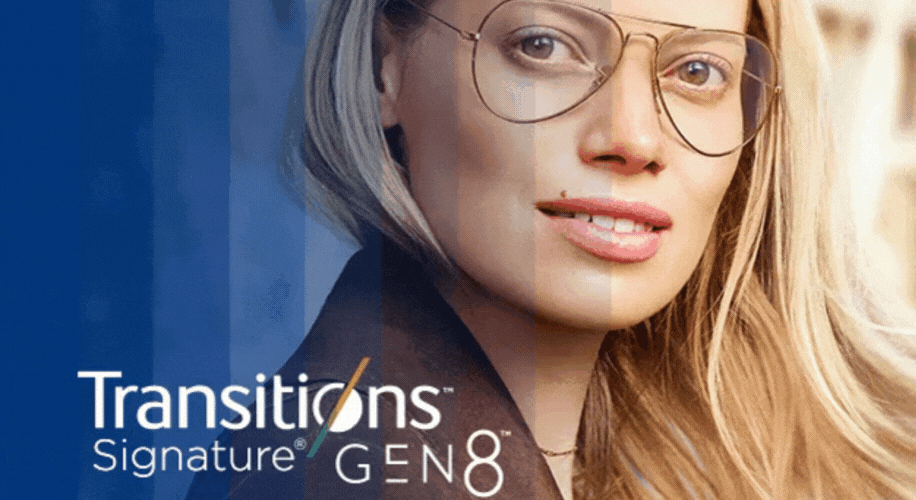 At Zenni Optical, we believe in providing eyewear solutions for all needs. This includes offering photochromic lenses, such as Transitions, for a variety of specialized glasses. These include:
Blokz Photochromic lenses: Light-adjusting lens, block 100% UV and filters harmful blue light.
Transitions Signature Gen 8: Fully clear indoors, quickly darkens outdoors, blocks 100% UV. Available in gray, brown. For the fashionistas, check out thew new colors amethyst and sapphire.
Transitions XTRACTIVE Polarized: Clear with a hint of protective tint indoors, automatically adapts to light with dynamic polarization to reduce glare, and darkens in the car. Blocks 100% UV.
At Zenni Optical, we're committed to helping you maintain excellent vision without compromising on style or breaking the bank. Our range of photochromic glasses offers a practical, stylish, and affordable solution for everyone. Discover the versatility of photochromic lenses today and step out with confidence, knowing that your eyes are well protected.

Dr. Sophia Moh, OD is an optometrist located in Bay Area, California. She completed her undergraduate studies at UC San Diego and earned her doctorate at UC Berkeley School of Optometry. She has experience in a variety of eye care settings including primary care optometry, general ophthalmology, community health clinic, and Veterans Affairs. Her mission is to help the world see better by developing high-quality, affordable eyewear for everyone. She is also a certified American Board Optician (ABO) and provides training and lectures on optical education topics.