Zenni 2022 Holiday Gift Guide
Looking for the perfect gift for your best friend, mother-in-law, or coworker?
Look no further….we have you covered here at Zenni.
Our /b/accessories">accessories make the perfect stocking stuffer. Plus many are /blog/using-your-hsa-fsa-in-2022/">FSA/HSA eligible.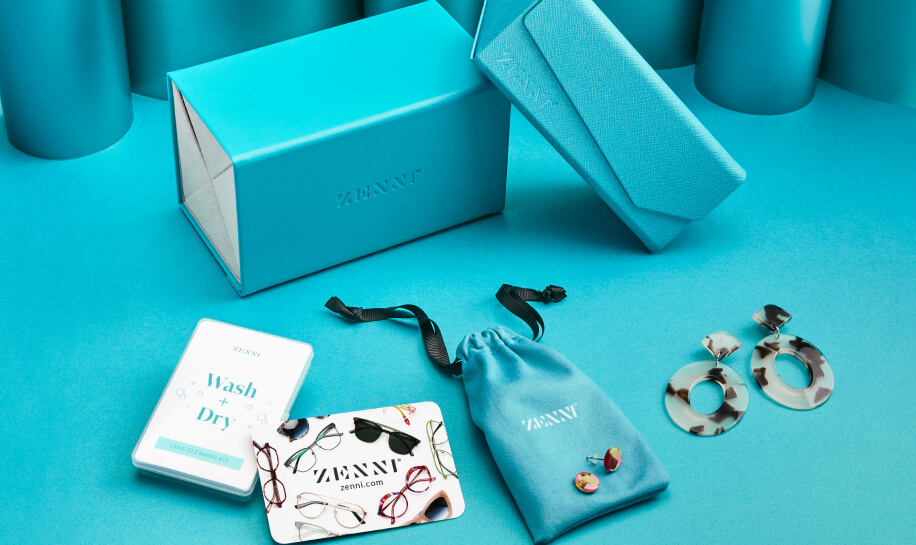 From /p/eyeglass-case/A901001?skuId=A90100124″>fashionable eyewear cases to protect your glasses to /p/eyeglass-chain/A601229?skuId=A60122924″>eyewear chains so you never lose your favorite pair of Zennis.
My personal favorite is the /p/lens-wipe/A1103000″>cleaning wipes. I keep them around the house, in my car, and at work. You never know when you might need to clean your lenses.
Pro Tip: Never use a napkin or your shirt to clean your glasses. They can easily scratch the lenses and damage coatings.
For that special someone who always seems to break their glasses, check out our /p/repair-kit/A1104000″>repair kits. They are filled with various screws and nose pads to fix your glasses easily at home.
Now my favorite topic…glasses.
At Zenni, you can order /gaming-glasses">Blokz Blue-Light Blocking Lenses for your teenage son who stays up late gaming, an extra pair of /b/reading-glasses">readers for your parents and/or grandparents. We also have /protective-goggles-glasses">safety eyewear for that DIY-er in that house or your husband who is just prone to injuries.
And finally, who doesn't love a gift card? Easily gift a/p/gift-certificate/prod20001″> Zenni gift card and give your loved one great vision for 2023.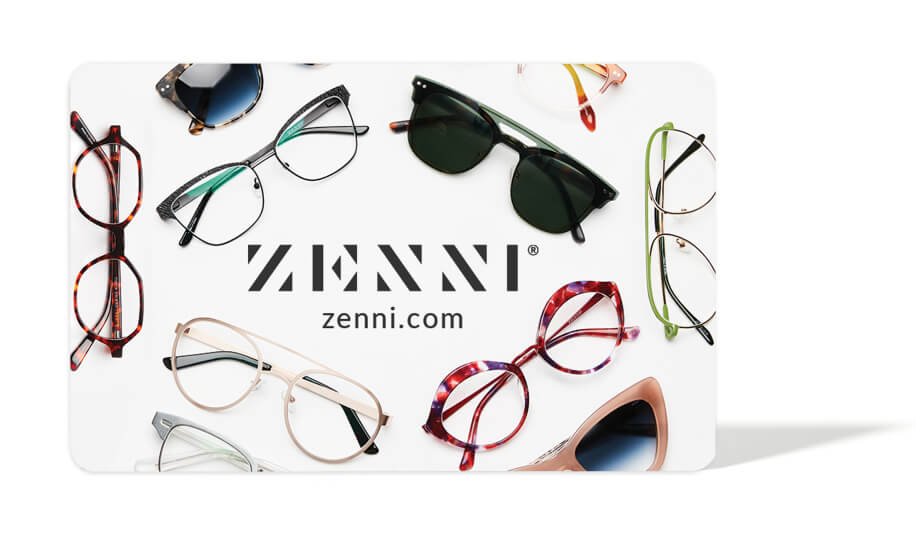 Need a last-minute gift? Have you seen our new /b/rush-delivery">Fast Frame options that will arrive in your mailbox in just 2-3 business days!
Check out our /holiday-gift-guide">Holiday 2022 Gift Guide for more fun ideas for this holiday season.
About the Author: /blog/author/mori-ahizennioptical-com/">Dr. Mori Ahi, O.D.
Dr. Mori has over 10 years of experience in eye care. She earned her undergraduate degree from UCLA and her optometry degree from the New England College of Optometry. She has worked in a variety of eye care settings and is passionate about helping her patients find a great pair of affordable glasses
Further Reading:
Learn all about Blokz: /blog/protect-your-eyes-with-blokz-blue-light-lenses/">https://www.zennioptical.com/blog/protect-your-eyes-with-blokz-blue-light-lenses/
Learn all about Readers:
/blog/the-case-for-rx-readers-why-drugstore-readers-dont-do-the-job/">https://www.zennioptical.com/blog/the-case-for-rx-readers-why-drugstore-readers-dont-do-the-job/
/blog/magnify-your-life-zenni-non-prescription-readers/">https://www.zennioptical.com/blog/magnify-your-life-zenni-non-prescription-readers/
Learn all about Safety Eyewear:
/blog/safety-glasses-protecting-eyes-work/">https://www.zennioptical.com/blog/safety-glasses-protecting-eyes-work/