2022 was an exciting year for Zenni!
We reached 50 million pairs sold and launched numerous new products for our customers.
REMAKES™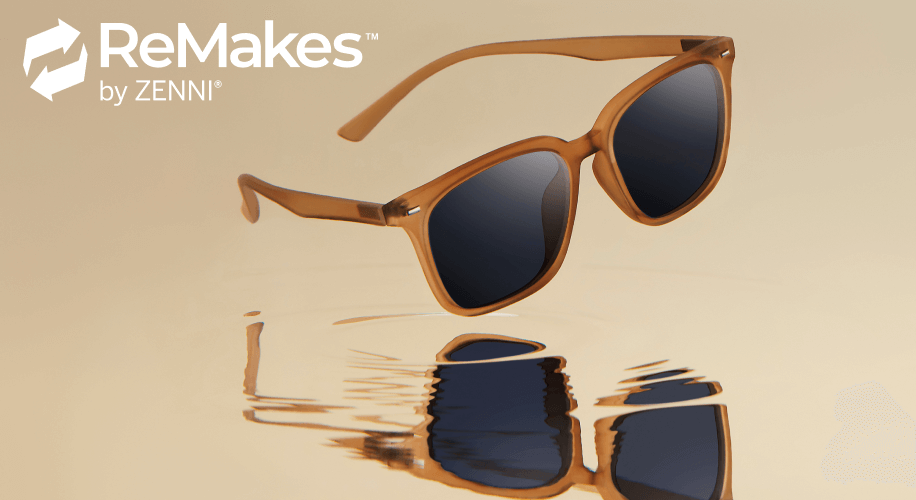 This past August, Zenni launched our first sustainable frame line made of post-consumer plastic. Every frame purchased supports the Wyland Foundation, an organization dedicated to protecting and preserving the world's oceans and marine life.
The ReMakes™ collection includes 8 lightweight styles including 6 adult and 2 kids named after seas around the world. Each frame is available in 2-4 color options including neutral earth-ones and blue graidents inspired by the ocean. Starting at $35.95 for kids and $39.95 for adults, each unique frame is also shipped in a lens pouch made from 80% recycled PET (RPET) fabric extracted from plastic bottles and a cylindrical cardboard tube that is recyclable.
BLOKZ®

With over 9 million pairs of Blokz® lenses sold since 2016, it is one of Zenni's most popular products. Zenni's Blokz® blue-light blocking lenses offer protection from HEV blue light and UV rays up to 415-420 nanometers. They include an advanced polymer incorporated into the lens, as well as an anti-reflective coating that helps reduce glare.
In 2022, we expanded our Blokz® suite to include Blokz Plus and Blokz Plus Anti-Fatigue. These two new additions provide 12x more protection from digital devices than our regular Blokz® lenses and are recommended for heavy screen users and those with difficulty falling asleep at night due to excessive blue light exposure.
TRANSITIONS®

Transitions® lenses are the #1 eyecare professional-recommended photochromic lens worldwide.
To meet the diverse needs of our customers, Zenni now offers not only Transitions® Signature® Gen 8™ but also Transitions® XTRActive Polarized™ in both prescription and non-prescription lenses.
Transitions Signature Gen 8 lenses are perfect for everyday use and all-day wear. These lenses activate to a category 3 darkness up to 30% faster than the previous generation of Transitions® Signature® lenses.*
Transitions XTRActive Polarized lenses are uniquely designed to provide extra protection from reflective glare while also darkening in your car.
IRIS APFEL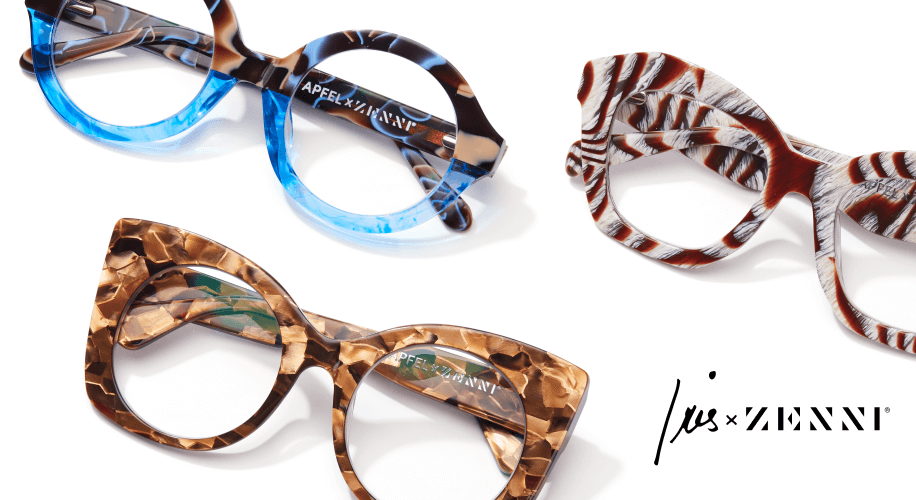 Zenni's partnership with Iris Apfel continued to expand in 2022 with our fifth exclusive collection, the Iris Apfel x Zenni Resort Collection. This exclusive collection was inspired by warm weather destinations and includes a colorful mix of frame favorites as well as 3 new frame styles.
Starting at $39.95, these premium hand-polished acetate frames are available as glasses or sunglasses in Zenni's numerous lens tints and mirrors.
FAST FRAME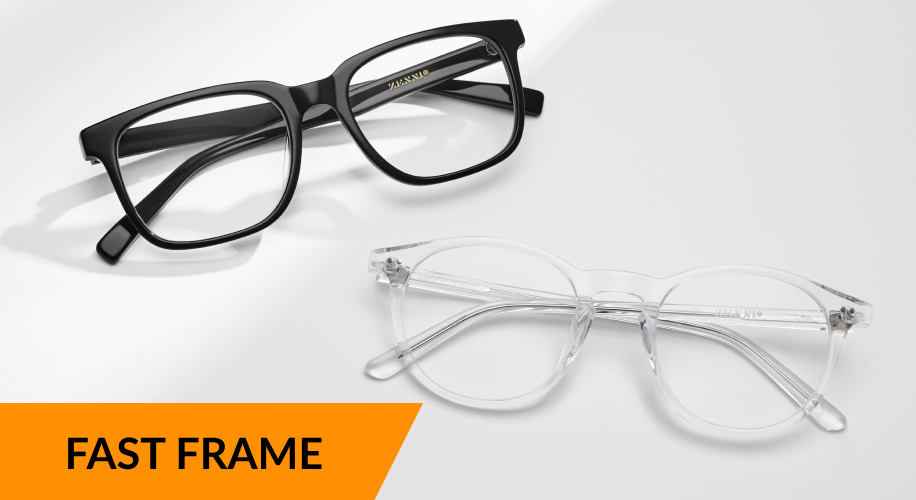 Did you recently break or lose your glasses?
Did you know you can order a new pair through Zenni that will arrive at your doorstep within 2-3 business days?
Zenni's Rush Delivery service expedites new glasses orders to our customers straight from our manufacturing facility in Ohio.
Fast Frame includes a broad selection of hundreds of our most popular frames and lenses (including single vision and Blokz®). Staying true to our mission of bringing affordable eyewear to everyone, the rush delivery fee is only $19.
Dr. Mori has over 10 years of experience in eye care. She earned her undergraduate degree from UCLA and her optometry degree from the New England College of Optometry. She has worked in a variety of eye care settings and is passionate about helping her patients find a great pair of affordable glasses
Further Reading:
*CR607 products activate to a category 3 darkness 15% faster. The claim is based on tests across materials on gray lenses, being the most popular color, achieving 18% transmission @23C. Transitions Signature GEN 8 lenses block at least 20% of harmful blue light indoors and over 87% of harmful blue light outdoors. Transitions XTRActive Polarized lenses block up to 35% of harmful blue light indoors and up to 90% of harmful blue light outdoors. Based on tests across materials on gray lenses @ 23°C. "Harmful blue light" is calculated between 380nm and 460nm.
Transitions, Transitions Signature, and XTRActive are registered trademarks, and the Transitions logo is a trademark of Transitions Optical, Inc. used under license by Transitions Optical Limited. GEN 8 is a trademark of Transitions Optical Limited. (C)2022 Transitions Optical Ltd. Photochromic performance and polarization are influenced by temperature, UV exposure, and lens material.