Fashionista Favorites – Chunky Cat Eye Glasses Edition
Hello, Zenni fashionistas! Get ready to elevate your eyewear game with our favorite chunky cat eye glasses that are stealing the spotlight. The Dahlia frames, part of the exclusive Zenni x Cynthia Rowley collection, are not just glasses; they're a statement. Whether you're into clear eyeglasses or want to rock them as sunglasses, these frames have you covered in style.
Chanel Soku's Style Inspiration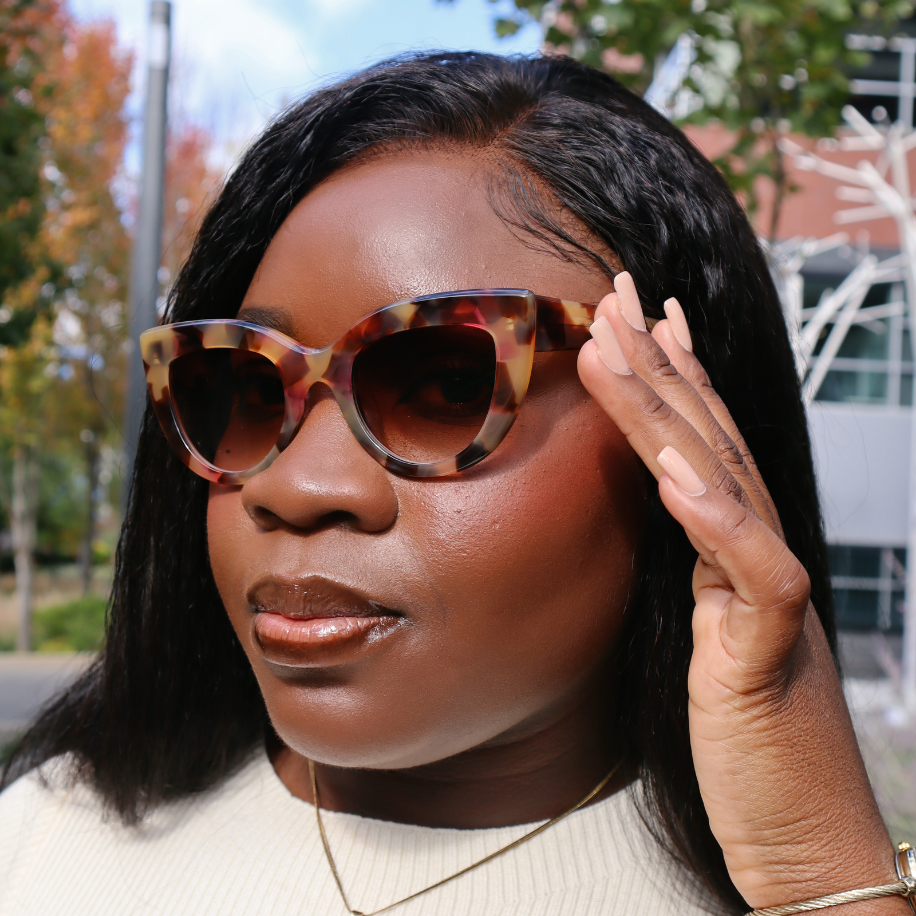 Take a cue from the fabulous Chanel Soku, who effortlessly rocks the Dahlia frames. Channel her look by pairing these chunky cat eye glasses with a golden amber gradient tint. The Dahlia frames are the result of a collaboration with fashion icon Cynthia Rowley, ensuring a touch of glamor in every detail. Crafted with high-quality acetate, hand-polished to a lustrous finish, and available in honey or pink tortoiseshell, these frames are a bold choice for fearless eyeglasses or glamorous sunglasses. Plus, the added comfort of spring hinges makes them a must-have in your collection.
Discover Tortoiseshell Dahlia Glasses
@kellyannshuman: Brown Dahlia for Cool Girl Vibes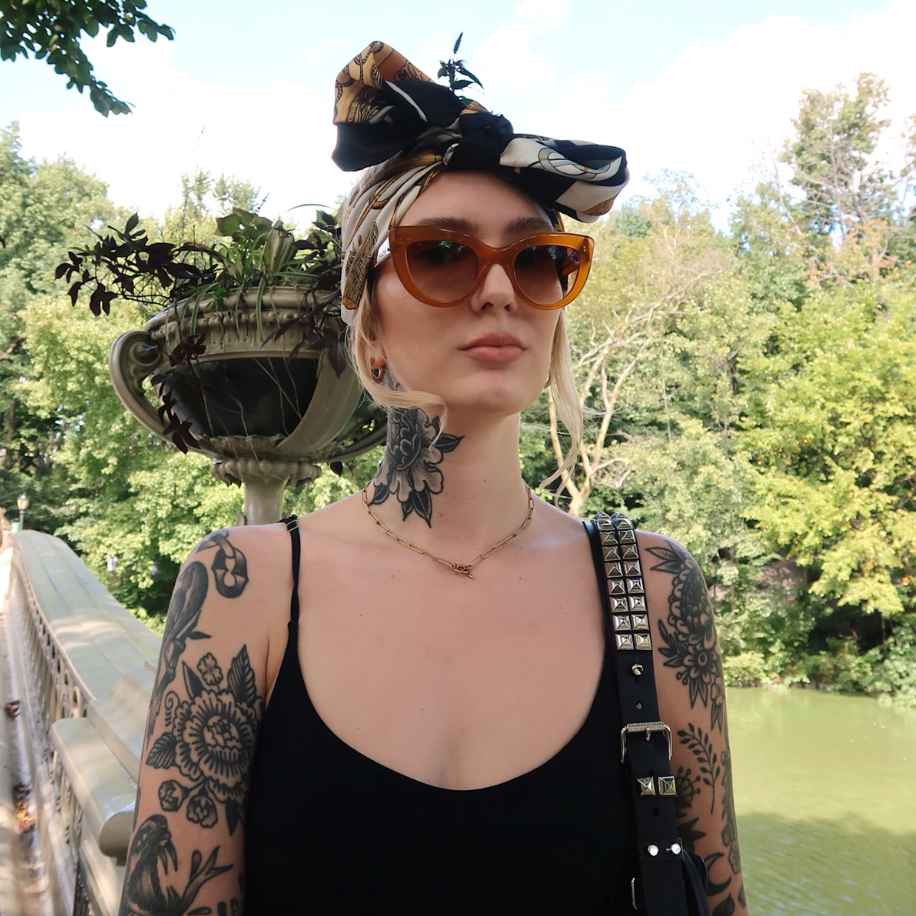 Join the ranks of cool fashionistas with @kellyannshuman, who exudes cool girl vibes in the Dahlia frames, this time in the brown color. The chunky cat eye design adds a touch of edginess to any outfit, making it a versatile accessory for any occasion. These frames are more than eyewear; they're a statement piece that speaks volumes about your style.
Discover Brown Dahlia Glasses
@brandirell Glows in Clear Cat Eye Glasses
For a truly unique and luxe look, check out @brandirell glowing in clear cat eye glasses with beautiful tortoiseshell edge accents. These frames redefine elegance and sophistication, offering a modern twist to a classic shape. Whether you're at the office, a social event, or simply out and about, these clear cat eye glasses are sure to turn heads and spark conversations.
Zenni's chunky cat eye glasses are not just a trend; they're a fashion statement, and our fashionistas are proving just that. Turn heads, break barriers, and redefine your style with our chicest cat eye glasses. Explore the cat eye collection now and let your eyewear do the talking.
Shop Cat Eye Glasses

Dr. Sophia Moh, OD, is an optometrist based in the Bay Area, California. She holds a doctorate from UC Berkeley School of Optometry and has worked in various eye care settings, including primary care optometry, general ophthalmology, community health clinics, and Veterans Affairs. Dr. Moh is dedicated to improving global vision health by making high-quality, affordable eyewear accessible to all. She is also a certified American Board Optician (ABO) and actively contributes to optical education through training and lectures.