Q&A: Cynthia Rowley Talks Eyewear, Style, and Where She Goes For Inspiration
CFDA winner, designer, mother, podcast host, travel enthusiast – Cynthia Rowley seems to do it all! She recently took time out of her busy schedule to chat with us about her latest eyewear collaboration with Zenni (which just launched this week!), how she's finding inspiration during these not-so-normal times, and what it's like hosting a podcast with her daughter. Read on for our interview with the iconic designer.
Zenni: You do it all! Shoes, clothes, managing your businesses, hosting a podcast, and now eyewear with Zenni. How do you balance it all?
Cynthia Rowley: More is more, less is a bore. I get really excited about every new idea. Being able to imagine something and then make a reality feels like magic to me.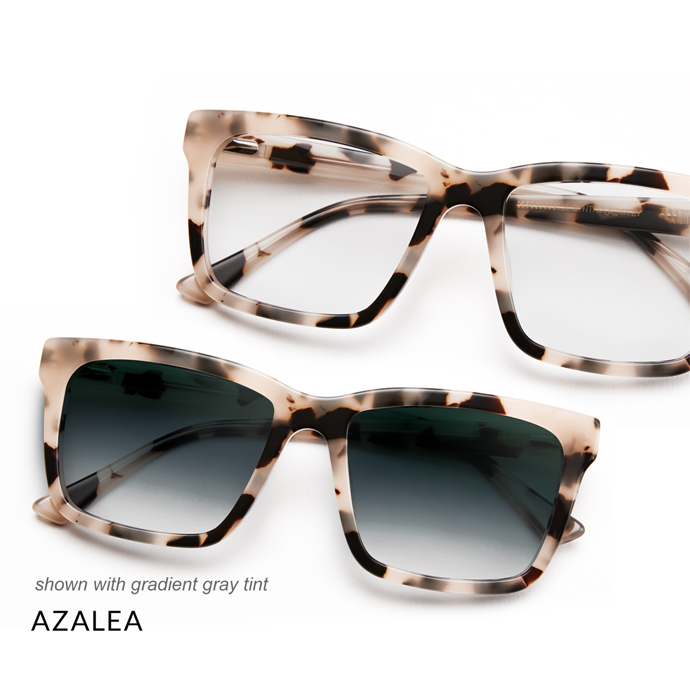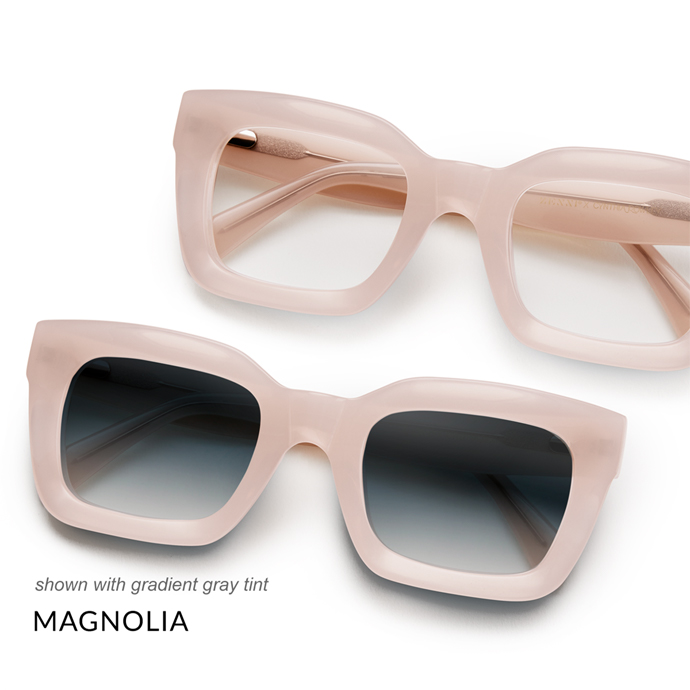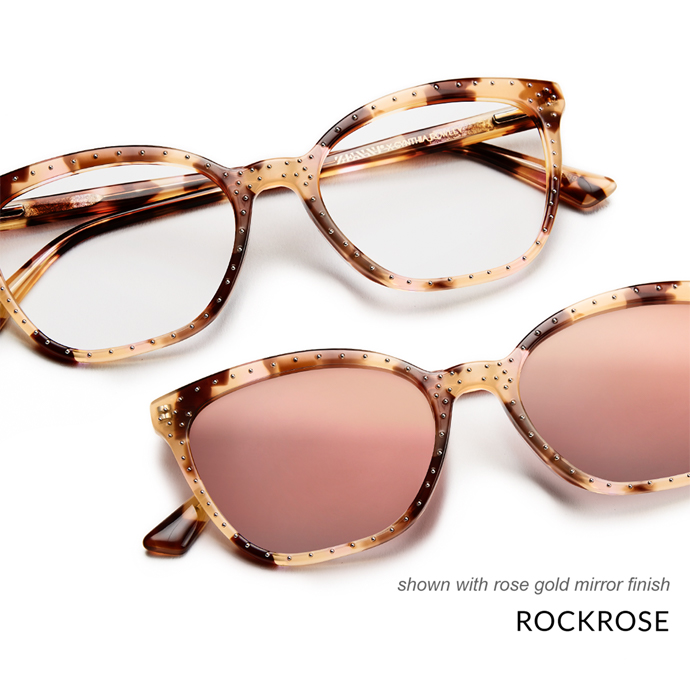 Zenni: What do you love most about this second Zenni x Cynthia Rowley collection? 
Cynthia Rowley: What a huge honor to get to do another collection with Zenni!! We are so proud to introduce so many new shapes, colors, and even technology that we've added this time. I am so, so excited to share everything!
Zenni: Speaking of technology, you included Zenni Blokz in this collection. Why has blocking blue light become a priority for you?
Cynthia Rowley: OMG the blue light blockers are SO important right now! In quarantine, especially, we are spending so much more time on our screens and I feel my eyes burning and tired everyday. 
Zenni: Tell us about what inspired the print that appears on the eyewear cases and lens cloths in this collection.
Cynthia Rowley: The print is taken right from the opening look of our Spring 2020 runway show, which was an homage to Dr Seuss' famous book "Oh The Places You'll Go." The book isn't so much about travel as it is encouraging you to take chances and be curious about life —very inspiring!
Zenni: You are known for your global aesthetic and carefree approach to travel. What are some of your favorite places?
Cynthia Rowley: I have so many great memories and have been lucky to visit so many fantastic places in my life. I made it a priority with my kids to travel as much as possible, because it's so important to learn about and appreciate other cultures. For now, my favorites have been Bhutan, Senegal, Tanzania, and Egypt.
Zenni: Obviously with everything happening in the world we aren't able to travel right now. What are some tips to experience the beauty of the world and foster creativity when we're at home?
Cynthia Rowley: Books, documentaries, and social media are fueling my wanderlust for now. My friend Anne Menke wrote the inspiring book "See the World Beautiful". I also follow National Geographic on Instagram and love documentaries like Endless Summer and Beyond. 
Zenni: We know that giving back is important to you. How are you offering hope and giving back in these times?
Cynthia Rowley: We've been making masks and giving tutorials and patterns to people so that they can sew their own. We've also been donating to various charities, including City Harvest. I think it's great to look at GoFund me and Kickstarter and try to help local businesses who have started campaigns there. Just starting the day by helping a friend is a noble pursuit as well – connect two people, mentor someone, or donate leftover materials. It's all good even if it's something small!
Cynthia Rowley and Kit Keenan in Cynthia's newest collection
Zenni: You have a podcast with your daughter Kit (which we love!) called Ageless. What's it like collaborating with Kit on this project? 
Cynthia Rowley: It's so much fun to do the podcast ! Kit went away to USC for two years. When she transferred to NYU and came back to New York, I was so happy because we could talk for hours. She's always been an old soul, while I'm the more wild one. Together we can push each other to do daring things, whether it's death-defying adventures or asking someone to join us on the pod. We hope our yin and yang inspires others to live their dreams no matter where you are in your life!
Zenni: Do your daughters come to you for style advice?
Cynthia Rowley: My kids only come to me to raid my closet! Neither of my girls is very obsessed with fashion, but they both have their own take on what's cool.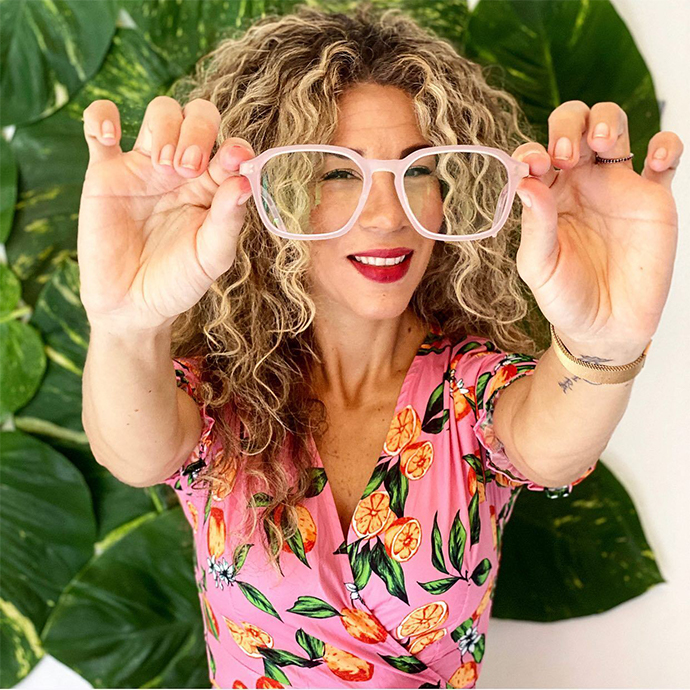 Zenni: Well, we want your advice! Can you share some styling tips for coordinating your eyewear with your outfit?
Cynthia Rowley: The funny thing about eyewear is that a lot of people just buy one optical and one sun and they're done. But to me, the same way clothes can change the way you feel  so can your eyewear. The new Zenni X Cynthia Rowley collection is affordable and offers so many ways to personalize your style that you might want to have some spares.
Zenni: What would you say to our readers who dream of becoming a fashion designer?
Cynthia Rowley: Fashion and every creative field can be so rewarding if it is your passion in life. Live it, breathe it, and never stop being curious, thoughtful, and in awe of the world around you.

*The Q&A has been edited for length and clarity.
Shop the Zenni X Cynthia Rowley 2020 Collection now.