Stay Timeless With Zenni's Classic Glasses Collection for Fall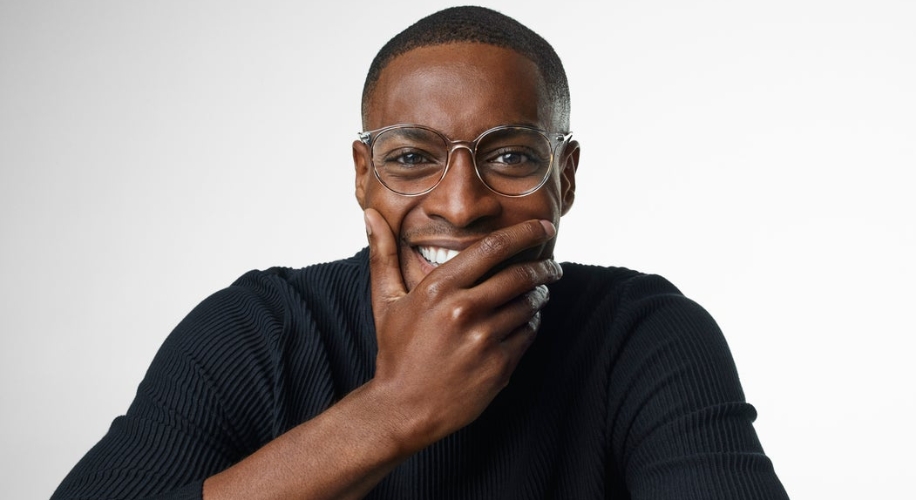 Hello, Zenni aficionados! Get ready to enhance both your vision and style with our Classic Glasses collection. At Zenni Optical, we believe in offering eyewear that stands the test of time, seamlessly blending timeless designs with contemporary flair. Dive into our Classic Glasses and discover frames that are not only a visual delight but also a statement of enduring elegance for any occasion.
Thunderbirds: A Fusion of Style and Legacy
Introducing Thunderbirds, a standout piece from the Kittles x Zenni Collection, paying homage to the legacy of 49er George Kittle's family's yoga and mindfulness program for athletes. These classic glasses boast a thin, glossy acetate frame that is clear with contrasting inner rims, exuding a perfect balance of sophistication and sporty charm. The lightweight yet sturdy design features gold temple arms and tortoiseshell acetate temple tips for unparalleled comfort. Choose from the captivating color options of red with gold accents, timeless tortoiseshell, or the classic elegance of gold.
Explore Thunderbirds
Laze Metal Glasses: Weekend Escape in Every Frame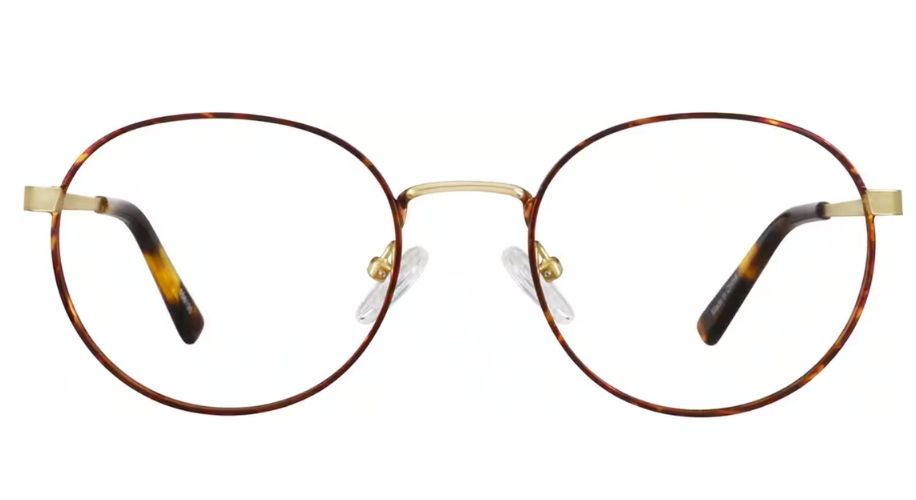 Unveiling the Timo × Zenni Collection, a collaboration with designer Timo Weiland, inspired by weekend escapes. Laze Metal Glasses epitomize refined round frames with classic styling, available in black or tortoiseshell. The medium-narrow frame ensures a perfect fit, complemented by temple arms featuring a shiny gold finish and tortoiseshell acetate tips. Adjustable nose pads provide a comfortable and customized fit, making these glasses a perfect blend of comfort and style for your fall adventures.
Explore Laze Metal Glasses
Brown Round Glasses: Chic Simplicity for Any Occasion
Embrace chic and simplistic elegance with our Brown Round Glasses, a classic round frame crafted from lightweight TR90 plastic. The frame is accented with iconic double metal dot details at the corners, adding a touch of sophistication. Versatile for both glasses and sunglasses, this timeless look can accompany you anywhere your imagination takes you. Choose from a variety of colorways, including glossy black with clear accents, matte cobalt blue, tortoiseshell with orange accents, and a rich matte brown.
Explore Brown Round Glasses
Ready to embrace the enduring charm of our Classic Glasses for fall? Explore these timeless frames and more in our Classic Glasses collection at Zenni Optical. Elevate your style with frames that not only enhance your vision but also stand the test of time. Stay classic, stay stylish, and shop the best in eyewear with us!
Shop The Classic Glasses Collection

Dr. Sophia Moh, OD, is an optometrist based in the Bay Area, California. She holds a doctorate from UC Berkeley School of Optometry and has worked in various eye care settings, including primary care optometry, general ophthalmology, community health clinics, and Veterans Affairs. Dr. Moh is dedicated to improving global vision health by making high-quality, affordable eyewear accessible to all. She is also a certified American Board Optician (ABO) and actively contributes to optical education through training and lectures.