Choosing Sunglasses for Small Faces – A Detailed Guide
Choosing the right pair of sunglasses can be a daunting task, especially for those with smaller faces. The plethora of options available can overwhelm even the most seasoned shopper. However, finding the perfect pair can significantly augment your look and protect your eyes from harmful UV radiation. Here's a comprehensive guide to help you navigate through the world of sunglasses for small faces.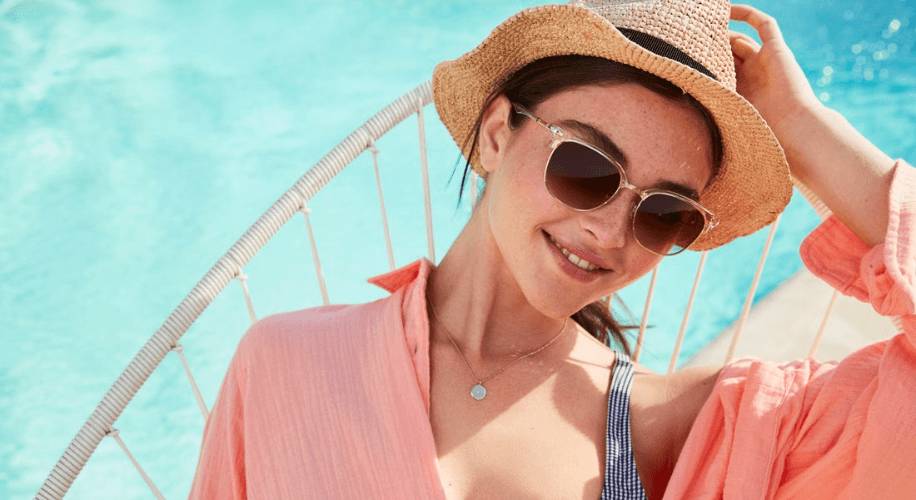 Understanding Your Face Shape
Finding the right pair of sunglasses begins with understanding your face shape. Everyone's face is unique, but they can be generally categorized into a few common shapes. To determine your face shape, pull your hair back and observe the overall shape and features of your face in the mirror.
Oval: If your face is longer than it is wide and your jawline is slightly narrower than your forehead, you have an oval face shape.
Round: A round face is characterized by soft, circular features and is as wide as it is long.
Square: A square face is similar to a round face in that it's equal in width and length. However, it has a prominent jawline and a broad forehead.
Heart: A heart face has a wider forehead and cheekbones that taper down to a narrow jawline and chin.
Diamond: A diamond face is the least common with a narrow forehead, wide prominent cheekbones, and a narrow chin.
Choosing Sunglasses Based on Face Shape
Oval Faces
People with oval faces are fortunate because they can pull off almost any style. Round sunglasses are a fantastic choice. They add a trendy, modern touch to your look. However, make sure the frames are as wide as the broadest part of your face.
Round Faces
If you have a round face, the goal should be to add balance. Consider rectangle sunglasses as they can help lengthen your face and provide a nice contrast. However, avoid oversized styles as they can overwhelm your small face.
Square Faces
Square faces look best with oval sunglasses, as these can soften the angular lines of your face. Like round faces, avoid oversized styles.
Heart Faces
Avoid top heavy frames, select frames that are darker and bolder. Square and aviators are great choices to balance a heart shaped face.
Diamond Faces
Select frames that are light and unobtrusive like metal frames or rimless glasses. Round, oval, and cat-eye sunglasses can add softness while browline sunglasses can help widen the forehead.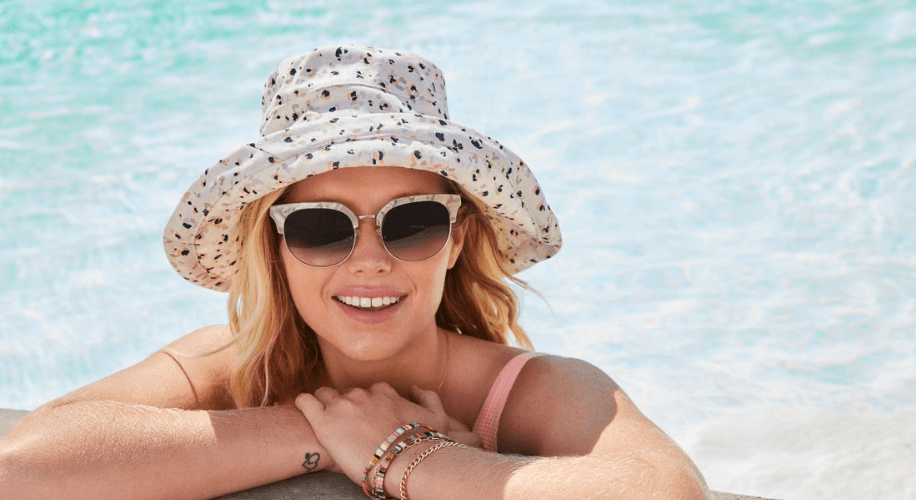 Consider Frame and Lens Colors
Applaud yourself if you've made it this far in your sunglass selection journey! Now it's time to have some fun with colors. Contrary to popular belief, sunglasses come in a variety of colors, not just blacks and browns. Whether you prefer green sunglasses, purple sunglasses, or hot pink sunglasses, there's something for everyone.
As a rule of thumb, choose frame colors that complement your skin tone. Cool skin tones (pink or bluish undertones) might opt for frames in blue, purple, pink, or silver. Warm skin tones (yellow or golden undertones) might lean towards frames in browns, golds, reds, or orange sunglasses. However, don't shy away from experimenting!
As for lens colors, it's not just about fashion. Different lens colors can serve different purposes. For instance, brown lenses enhance color contrast, while gray lenses reduce brightness without affecting color perception. Consider your lifestyle and the activities for which you'll be using your sunglasses when choosing lens colors.
Remember, sunglasses are more than just a style statement; they are a form of protective eyewear. The best online prescription and non prescription sunglasses should offer 100% UV protection. At Zenni Optical, we provide affordable, high-quality eyewear that meets all these criteria and more. Happy shopping!