Top 20 Glasses-Wearing TV Characters
Sit-coms, dramas, soaps and even cartoons — they all have glasses-wearing characters who may be nerdy, quirky, intense, beautiful, intelligent, hilarious or a mixture that may includes other qualities. It was difficult to narrow it down to only 20, so feel free to comment on any of your favorites we missed. Here's our list:
1.  Dwight Schrute (Rainn Wilson)
The Office (NBC, 2005-2013)
The thin-rimmed frames that blend in with Dwight Schrute's face on The Office sure let those intense eyes and facial expressions show through, don't you think?

2.  Leonard Hofstadter (Johnny Galecki)
The Big Bang Theory (CBS, 2007-Present)
Often wearing his frames without any lenses, quirky Experimental Physicist, Leonard Hofstadter, on The Big Bang Theory just wouldn't be the same without his glasses.
3.  Stephen Hyde (Danny Masterson)
That 70s Show (FOX, 1998-2006)
We love That 70s Show's Stephen Hyde for going for rose-tinted glasses. Even a lot of his shirts co-ordinated with the rosy color!
4.  Steve Urkel (Jaleel White)
Family Matters (ABC, CBS 1989-1998)
Along with his suspenders and mismatched clothing patterns, whiny-voiced Urkel just wouldn't be Urkel without those oversized glasses. He was Geek Chic before there was a Geek Chic.
5.  Hiro Nakamura (Masi Oka)
Heroes (NBC, 2006-2010)
For a Computer Programmer slash CEO, square-shaped, thin-framed eyewear helps give Heroes character, Hiro Nakamura, the perfect contemporary and confident appearance.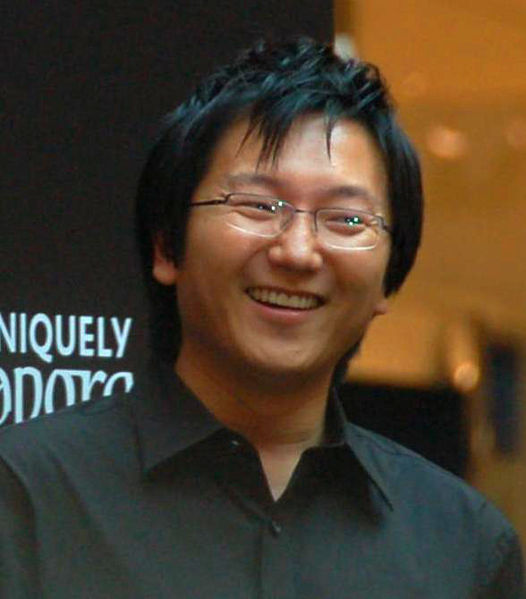 6.   Mindy Lahiri (Mindy Kaling)
The Mindy Project (FOX, 2012-Present)
Thick-rimmed glasses with pink bird pjs? Who knew this look could work for a young OB/Gyn doctor character, but it does. Dr. Lahiri is both smart and feminine — girl power!
7.   Harry Crane (Rich Sommer)
Mad Men (AMC,2007-Present)
We love that two different kinds of glasses — classic and aviator — helped transform Mad Men's Harry Crane character from his New York power look  to his California free-spririted style.

8.  Jess Day (Zooey Deschanel)
New Girl (FOX, 2011-Present)
She couldn't be any cuter and the geek glasses really help draw us into Jessica Days' big, brown eyes under that adorable sweep of bangs. Geek Chic glasses caught on big time thanks in no small part to this popular TV character and the nerdy look is still going strong along with New Girl.
9.  Chandler Bing (Matthew Perry)
Friends (NBC, 1994-2004)
When Chandler Bing on Friends suddenly started wearing glasses after years of not wearing them, the running joke was that the other main characters didn't notice at all because they thought Chandler had always worn glasses.  Yeah, that was a good one!
10.  Drew Carey (Drew Carey)
The Drew Carey Show (ABC, 1995-2004)
Not only did Drew Carey and his character share the same name, they shared the same great capacity to look perfect in Geek Chic glasses. What a surprise.

11.  SpongeBob Square Pants (voiced by Tom Kenny and others)
SpongeBob Square Pants (Nickelodeon, 1999-a movie due out in 2014)
Apparently, buck-toothed sponge creatures can also look amazing in Geek Chic glasses. Wait a minute — look at the white shirt and red tie. Except for the buck teeth, SpongeBob SquarePants could be Drew Carey!
12.  Walter White (Bryan Cranston)
Breaking Bad (AMC, 2008-season finale starting Aug. 11, 2013)
As Breaking Bad progressed, science teacher turned meth maker, Walter White, seemed to just get more intense and scarier — like Dwight Schrute squared. Like Schrute's frames, White's glasses pretty much blend into his face, allowing the scary eyes to shine.
13.  Penelope Garcia (Kirsten Vangsness)
Criminal Minds (CBS, A&E, 2005-Present)
Is the Garcia character on Criminal Minds really Carrot Top's long lost sister? In any case, if you're going to have hair this color, why not stay close to the same color family for eyewear? It works for FBI Technical Analyst, Penelope.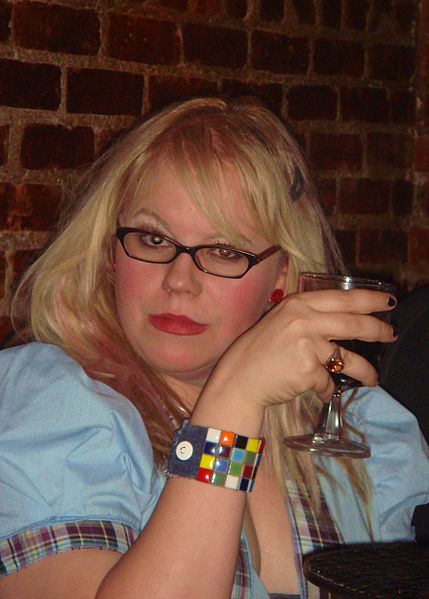 14.  Lieutenant Horatio Caine (David Caruso)
CSI: Miami (CBS, A&E, 2002-20012)
Pale face with nice bone structure and pale red hair — it's Lt. Horatio Caine on CSI: Miami who positively rocks the law enforcement dark lenses look.
15.  Eric Cartman (voiced by Trey Parker)
South Park (Comedy Central, 1997-Present)
Warning: Do not go to Eric Cartman's eye doctor. He called Cartman "piggy" and stapled glasses onto to the boy's head!
16.  Liz Lemon (Tina Fey)
30 Rock (NBC, 2006-2013)
Lively Liz Lemon on 30 Rock always looked lovely in narrow width frames with an oval shape to balance out her narrow chin.
17.  Nurse Sabrina Santiago (Teresa Castillo)
General Hospital (ABC, 1963-Present)
The cool thing is that General Hospital dreamboat Dr. Patrick Drake thought Nurse Sabrina Santiago was cuter than cute even before she ditched her glasses to dress up all Cinderella-like to nab the prince of her heart at the Nurses' Ball.
18.  Professor Hubert J Farnsworth (voiced by Billy West)
Futurama (FOX, 1999-2013)
You gotta love a scientist who works in fluffy slippers! The frameless glasses look funny too, but what's the science that allows the super-thick lenses to stand alone in or on Professor Farnsworth's eyes? Is it painful?
19.  Charlotte York (Kristin Davis)
Sex in the City (HBO, 1998-2004)
Charlotte's the girl on Sex and the City with all the rules and these glasses make her look both sexy and rational at the same time.
20.  Milhouse Van Houten (voiced by Pamela Hayden)
The Simpsons (FOX, 1989-Present)
Poor Milhouse who has super-thick, super-blue eyebrows in a town where not many people even have eyebrows. His brown round eyeglasses help draw attention to his giant cartoon eyes instead.
BONUS PICK:  Lieutenant Commander Geordi La Forge (LeVar Burton)
Star Trek: The Next Generation (CBS, 1987-1994)
La Forge may have looked quite odd, even by futuristic standards, but the special VISOR (Visual Instrument and Sensory Organ Replacement) actually made him, a blind human, see!