Embrace Clarity: The Clear Glasses Trend for Men and Women
Welcome to our guide on the ever-popular clear glasses trend for both men and women. At Zenni, we understand the importance of clear vision and stylish eyewear. In this article, we'll walk you through the clear glasses trend, help you choose the perfect pair, and ensure you have all the information you need to make an informed decision.
Understanding the Clear Glasses Trend:
Clear glasses, often referred to as transparent or crystal-clear frames, have taken the fashion world by storm. These frames have a timeless appeal, blending seamlessly with any outfit or style. Whether you're looking for clear frames for men or women, clear glasses can add a touch of sophistication to your look.
Choosing the Right Frame Shape:
When it comes to selecting clear glasses, the key is to find a frame shape that complements your face shape. Here are some popular options:
Rectangular Frame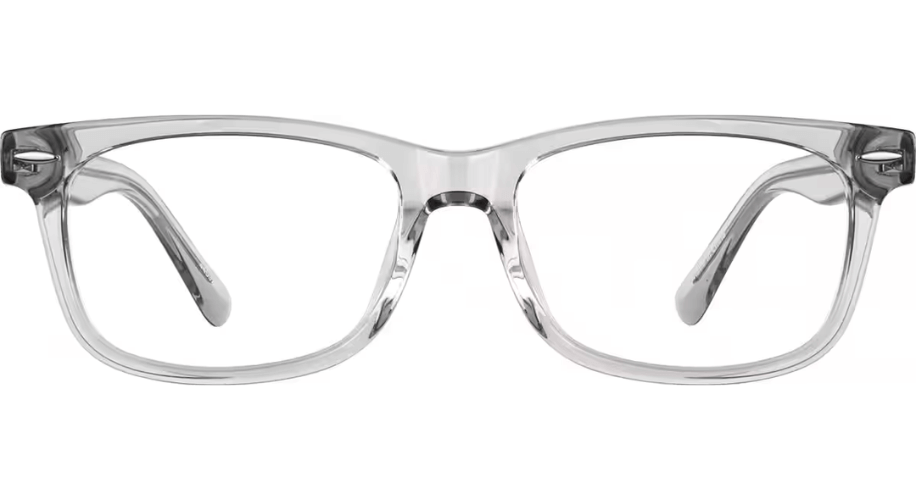 These are versatile and suit most face shapes. They add a modern touch to your appearance.
Shop Rectangular Frame SKU #445923
Round Frame

Round clear glasses can soften angular features and provide a vintage, intellectual look.
Shop Round Frame SKU #7818623
Cat-Eye Frame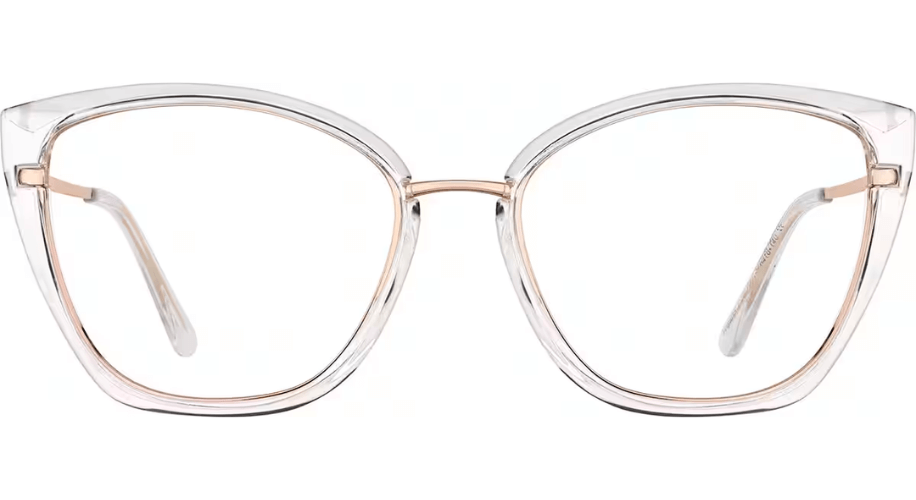 Perfect for women, cat-eye frames bring a sense of retro glamour to your style.
Shop Cat-Eye Frame SKU #1914523
Square Frame

These frames offer a bold and contemporary look, especially suited for those with rounder faces.
Shop Square Frame SKU #2020123
Oversized Frame

Oversized clear glasses can be a statement accessory, ideal for both men and women who want to stand out.
Shop Oversized Frame SKU #7830123
At Zenni, we believe that high-quality eyewear should be accessible to everyone. Our clear glasses are not only stylish but also affordable, without compromising on quality. You can easily browse our extensive collection and use our virtual try-on feature to see how different frames look on you. Explore our collection and embrace the clarity with Zenni's clear glasses today!

Dr. Sophia Moh, OD is an optometrist located in Bay Area, California. She completed her undergraduate studies at UC San Diego and earned her doctorate at UC Berkeley School of Optometry. She has experience in a variety of eye care settings including primary care optometry, general ophthalmology, community health clinic, and Veterans Affairs. Her mission is to help the world see better by developing high-quality, affordable eyewear for everyone. She is also a certified American Board Optician (ABO) and provides training and lectures on optical education topics.