Interview with Mandee Rae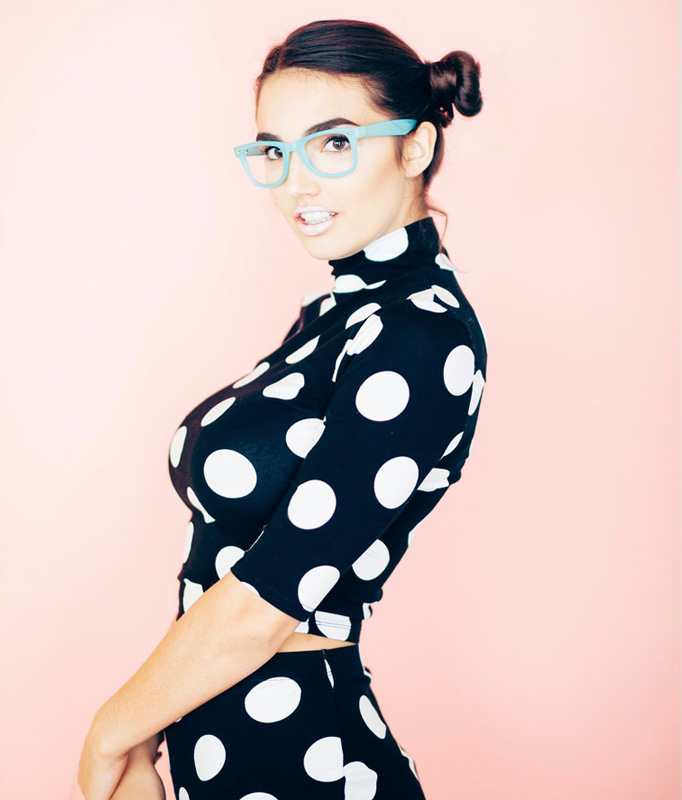 The super talented, Seattle-based photographer, Mandee Rae, has shot everything from the local prom to the Grammys. Having recently fallen in love with her beautiful blog, we  decided to reach out and see if she could bring her amazing talents to bear on a glasses-centric photoshoot. She accepted, thankfully, and with a little help from the talented Hailee Keanna (model), Taylour Chanel (hair and makeup) and Karla Ortiz (stylist) she put together these wonderful photos and the interview below. Enjoy!
Zenni: What brought you to photography (and to Seattle)?
Mandee: I started photography back in middle school back when Flickr was a big deal. Flickr was such an awesome community and it constantly inspired me. I've lived in Seattle my entire life, and it is just growing so much. Seattle is a lot of fun, we have the city but we also have places an hour away for hikes that are just unreal.
Zenni: What person would you most like to photograph?
Mandee: Oh my, this is an insanely difficult question. There are so many beautiful people in this industry I would never be able to narrow it down. I love Cara Delevingne's look so much – the strong eyebrows. I also just have a love for Taylor Swift and would love to do something romantic and soft with her. (Dream big right?!)
Zenni: What is your favorite style of eyewear and/or sunglasses?
Mandee: For my personal wear, I love the large thick styles. I also really love cat eye sunglasses! Those are fun and super cute to wear.
Zenni: Do you have a favorite Zenni frame?
Mandee: Yes, currently OBSESSED with the pair I just got – 286325. It is making it hard to want to wear contacts, haha. They can add so much to an outfit, I love them.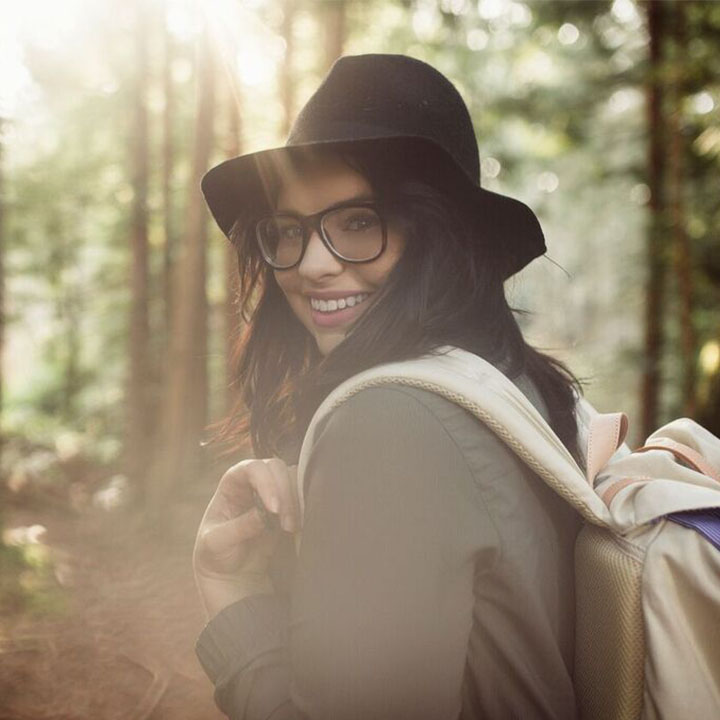 Zenni: Who do you consider the best photographer of all time?
Mandee: I would never use the word "best" because there are so many different styles in photography. I think for every genre there is an incredible photographer for each. I really love so many different photographers work. Annie Leibovitz, of course. I think she inspires most photographers, she is really incredible. However – in the Instagram world, I am currently in love with Kesler Tran's style & Tamara Lichtenstein. They are very different but both are incredible.
Zenni: What advice do you have for those who want to pursue photography?
Mandee: Just try to keep working at it. Stay inspired. Being inspired in so important. It doesn't matter where the inspiration comes from… (walking down a city street, taking a hike, looking at magazines). Use that inspiration to go out and shoot, and just keep working at it.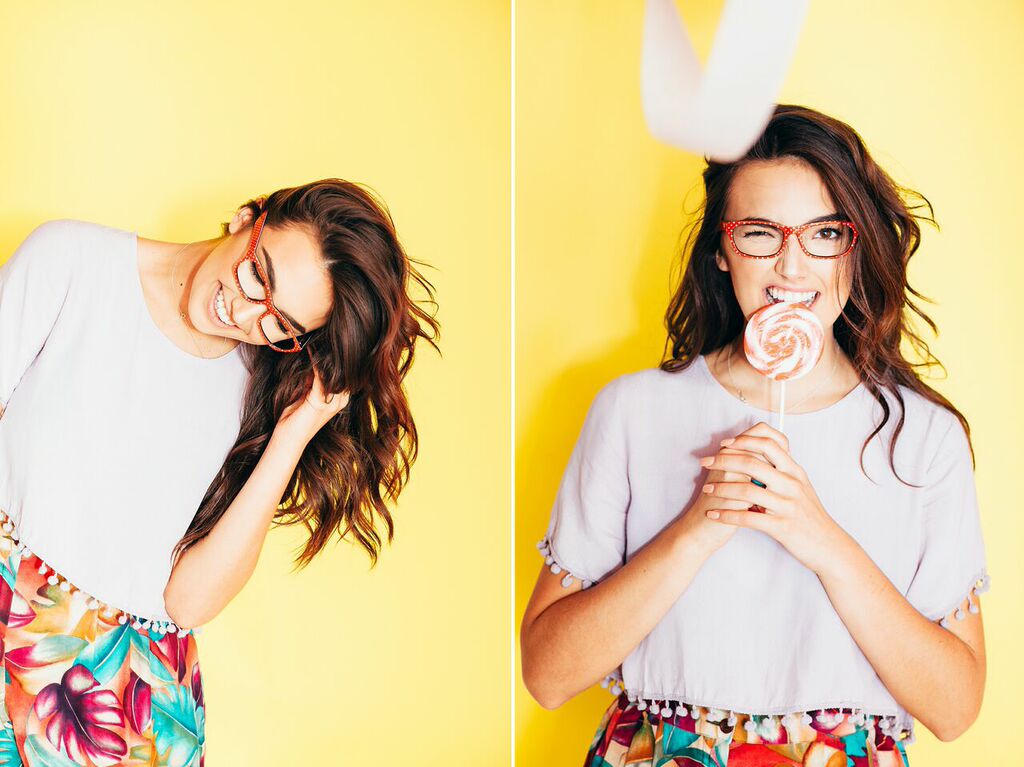 Zenni: You do a lot of travel photography. What's the most incredible location you've shot?
Mandee: Barcelona, Spain in 2010. By far the best trip I could have ever asked for. That was over 4 years ago, and I still love the images I took there. I would love to go back and see what I could do now.
Zenni: Speaking of fashion, let's talk about your closet! If you had to summarize your style, how would you describe it? Who are your favorite fashion designers, and what brands do you adore?
Mandee: My style is definitely casual, and easy. I have to be comfortable. If I am not comfortable, it just ruins my mood entirely. I love the clearance section at Urban Outfitters and Anthropologie. I wear boots about 98% of the time, and pair that with jeans or black leggings with some type of top. I love loose tops, and jean jackets or cardigans. I walked into Old Navy the other day and walked out with a new closet. I am really in love with what their company has been producing.
Zenni: For your Zenni shoot, you worked with model Hailee Keanna, who describes herself on her YouTube channel as both a model and a total nerd. What do you look for in a model?
Mandee: Oh my gosh, I love this question. I LOVE HER. She is an awesome human being who is hilarious, really great at making youtube videos and knows her video games. She was such a blast to work with in this photo shoot. As a photographer, you want a model you connect with and have fun with. If it feels awkward or forced it can be really difficult to get the right images. She was so easy, so fun, so quirky and crazy. I love her – I don't know how else to say it!
Zenni: Since you're a fellow Pinterest addict, tell us all about your boards.
Mandee: Oh man, I love Pinterest. Funny too because when Pinterest first became a thing, I tried really hard to stay off the bandwagon. I have boards for just about everything. I am constantly using Pinterest to find inspiration. I have a new board that I really love called FILM – I have been trying hard to get that built up. I love that natural, candid, emotional film look. It is incredibly popular, and I think has really inspired our generation.
Zenni: The Zenni shoot is adorable with the use of polka dots and color – it has a Kate Spade sort of feel to it! What is Karla Ortiz like as a stylist, and what was her inspiration for this shoot?
Mandee: Karla is such an awesome person. I truly believe in fate because of how her and I met. We met in the hallway of her building where I was doing a shoot. I happened to sneak behind her when she opened the front entrance door and she was being a protective tenant and asked if I lived in the building. I explained that I was renting a place for a shoot and she surprised me by saying she was a stylist. She had just gotten back from pulling clothes for an upcoming shoot. This being said, that same day she invited me to go out for a drink at a bar for her boyfriend's birthday. (Friendliest person alert. She is from Canada – go figure.)
We got coffee a week later and discussed collaborating on the Zenni shoot together. I sent her a few ideas and she came up with the mood boards. I didn't even see the outfits she pulled for the shoot until the day before. This shoot was so successful because of her incredible styling skills. She is so great, I could brag about her forever.
Zenni: Tell us about working with Taylour Chanel, who did the gorgeous hair and makeup for the Zenni shoot. Her portfolio has a '70s/bohemian/Free People style, which is so in right now.
Mandee: OMG. I love her also. She is incredible! Working with Taylour is a highlight for all my shoots. She is that person who brings the party to the party. My clients absolutely RAVE about her. I work with a lot of seniors in high school for senior portraits and she livens them up and brings them out of their shell. She just has that really awesome personality that people are attracted to. Taylour keeps up on all the makeup trends and is constantly surprising me. She is so talented it is unreal. She has a YouTube channel that really shows off her fun spunky attitude!